Notice: Undefined index: parameters in D:\appdata\IIS\vhosts\promusic.nl\httpdocs\modules\fe_winkelwagentje.php on line 402

Notice: Undefined index: parameters in D:\appdata\IIS\vhosts\promusic.nl\httpdocs\modules\fe_winkelwagentje.php on line 403

Notice: Undefined index: verzendkosten in D:\appdata\IIS\vhosts\promusic.nl\httpdocs\modules\fe_winkelwagentje.php on line 404

Notice: Undefined index: orderkorting in D:\appdata\IIS\vhosts\promusic.nl\httpdocs\modules\fe_winkelwagentje.php on line 404

Notice: Undefined index: verzendkosten in D:\appdata\IIS\vhosts\promusic.nl\httpdocs\modules\fe_winkelwagentje.php on line 405

Notice: Undefined index: orderkorting in D:\appdata\IIS\vhosts\promusic.nl\httpdocs\modules\fe_winkelwagentje.php on line 406

Notice: Undefined index: verzendkosten in D:\appdata\IIS\vhosts\promusic.nl\httpdocs\modules\fe_winkelwagentje.php on line 408

SCRATCHDAG 2 DEC. o.l.v. DANIËL ROUWKEMA UITGESTELD
---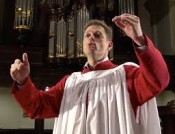 2 Dec. 2017 uitgesteld: datum nog niet bekend
SCRATCHDAG PROMUSIC
o.l.v. DANIEL ROUWKEMA
DEZE SCRATCHDAG WORDT VOORLOPIG UITGESTELD> WE HOUDEN U OP DE HOOGTE WANNEER ER EEN NIEUWE DATUM BEKEND WORDT.
Voor zangers en liefhebbers van de Engelse koormuziek wordt op ??? een inspirerende workshop/scratch georganiseerd. Dirigent Daniel Rouwkema, specialist op het gebied van de Engelse koortraditie, laat de deelnemers op een nader te bepalen locatie in midden Nederland tijdens de workshop/scratch kennismaken met de geheimen van deze unieke muziek en klank. Hij gaat aan de slag met een nieuw "Festival of Nine lessons and Carols" in een Nederlandse vertaling van Sytze de Vries. Uniek in zijn soort! De muziek is gecomponeerd en/of gearrangeerd door Daniel Rouwkema zelf.
De dag is geschikt voor SATB-koren en voor individuele koorzangers.
Binnenkort opgeven via deze site!
Nieuwsoverzicht

Notice: Undefined index: parameters in D:\appdata\IIS\vhosts\promusic.nl\httpdocs\modules\fe_blokken.php on line 91

Notice: Undefined index: parameters in D:\appdata\IIS\vhosts\promusic.nl\httpdocs\modules\fe_blokken.php on line 91

Notice: Undefined index: parameters in D:\appdata\IIS\vhosts\promusic.nl\httpdocs\modules\fe_blokken.php on line 91

Notice: Undefined index: parameters in D:\appdata\IIS\vhosts\promusic.nl\httpdocs\modules\fe_blokken.php on line 91

Notice: Undefined index: parameters in D:\appdata\IIS\vhosts\promusic.nl\httpdocs\modules\fe_blokken.php on line 91

Notice: Undefined index: parameters in D:\appdata\IIS\vhosts\promusic.nl\httpdocs\modules\fe_blokken.php on line 91

Notice: Undefined index: parameters in D:\appdata\IIS\vhosts\promusic.nl\httpdocs\modules\fe_blokken.php on line 91

Notice: Undefined index: parameters in D:\appdata\IIS\vhosts\promusic.nl\httpdocs\modules\fe_blokken.php on line 91

Notice: Undefined index: parameters in D:\appdata\IIS\vhosts\promusic.nl\httpdocs\modules\fe_blokken.php on line 91

Notice: Undefined index: parameters in D:\appdata\IIS\vhosts\promusic.nl\httpdocs\modules\fe_blokken.php on line 91

Notice: Undefined index: parameters in D:\appdata\IIS\vhosts\promusic.nl\httpdocs\modules\fe_blokken.php on line 91

Notice: Undefined index: parameters in D:\appdata\IIS\vhosts\promusic.nl\httpdocs\modules\fe_blokken.php on line 91

Notice: Undefined index: parameters in D:\appdata\IIS\vhosts\promusic.nl\httpdocs\modules\fe_blokken.php on line 91

Notice: Undefined index: parameters in D:\appdata\IIS\vhosts\promusic.nl\httpdocs\modules\fe_blokken.php on line 91

Notice: Undefined index: parameters in D:\appdata\IIS\vhosts\promusic.nl\httpdocs\modules\fe_blokken.php on line 91

Notice: Undefined index: parameters in D:\appdata\IIS\vhosts\promusic.nl\httpdocs\modules\fe_blokken.php on line 91

Notice: Undefined index: parameters in D:\appdata\IIS\vhosts\promusic.nl\httpdocs\modules\fe_blokken.php on line 91

Notice: Undefined index: parameters in D:\appdata\IIS\vhosts\promusic.nl\httpdocs\modules\fe_blokken.php on line 91

Notice: Undefined index: parameters in D:\appdata\IIS\vhosts\promusic.nl\httpdocs\modules\fe_blokken.php on line 91

Notice: Undefined index: parameters in D:\appdata\IIS\vhosts\promusic.nl\httpdocs\modules\fe_blokken.php on line 91

Notice: Undefined index: parameters in D:\appdata\IIS\vhosts\promusic.nl\httpdocs\modules\fe_blokken.php on line 91

Notice: Undefined index: parameters in D:\appdata\IIS\vhosts\promusic.nl\httpdocs\modules\fe_blokken.php on line 91

Notice: Undefined index: parameters in D:\appdata\IIS\vhosts\promusic.nl\httpdocs\modules\fe_blokken.php on line 91

Notice: Undefined index: parameters in D:\appdata\IIS\vhosts\promusic.nl\httpdocs\modules\fe_blokken.php on line 91

Notice: Undefined index: parameters in D:\appdata\IIS\vhosts\promusic.nl\httpdocs\modules\fe_blokken.php on line 91

Notice: Undefined index: parameters in D:\appdata\IIS\vhosts\promusic.nl\httpdocs\modules\fe_blokken.php on line 91

Notice: Undefined index: parameters in D:\appdata\IIS\vhosts\promusic.nl\httpdocs\modules\fe_blokken.php on line 91

Notice: Undefined index: parameters in D:\appdata\IIS\vhosts\promusic.nl\httpdocs\modules\fe_blokken.php on line 91

Notice: Undefined index: parameters in D:\appdata\IIS\vhosts\promusic.nl\httpdocs\modules\fe_blokken.php on line 91

Notice: Undefined index: parameters in D:\appdata\IIS\vhosts\promusic.nl\httpdocs\modules\fe_blokken.php on line 91

Notice: Undefined index: parameters in D:\appdata\IIS\vhosts\promusic.nl\httpdocs\modules\fe_blokken.php on line 91

Notice: Undefined index: parameters in D:\appdata\IIS\vhosts\promusic.nl\httpdocs\modules\fe_blokken.php on line 91

Notice: Undefined index: parameters in D:\appdata\IIS\vhosts\promusic.nl\httpdocs\modules\fe_blokken.php on line 91

Notice: Undefined index: parameters in D:\appdata\IIS\vhosts\promusic.nl\httpdocs\modules\fe_blokken.php on line 91

Notice: Undefined index: parameters in D:\appdata\IIS\vhosts\promusic.nl\httpdocs\modules\fe_blokken.php on line 91

Notice: Undefined index: parameters in D:\appdata\IIS\vhosts\promusic.nl\httpdocs\modules\fe_blokken.php on line 91

Notice: Undefined index: parameters in D:\appdata\IIS\vhosts\promusic.nl\httpdocs\modules\fe_blokken.php on line 91

Notice: Undefined index: parameters in D:\appdata\IIS\vhosts\promusic.nl\httpdocs\modules\fe_blokken.php on line 91

Notice: Undefined index: parameters in D:\appdata\IIS\vhosts\promusic.nl\httpdocs\modules\fe_blokken.php on line 91

Notice: Undefined index: parameters in D:\appdata\IIS\vhosts\promusic.nl\httpdocs\modules\fe_blokken.php on line 91

Notice: Undefined index: parameters in D:\appdata\IIS\vhosts\promusic.nl\httpdocs\modules\fe_blokken.php on line 91

Notice: Undefined index: parameters in D:\appdata\IIS\vhosts\promusic.nl\httpdocs\modules\fe_blokken.php on line 91

Notice: Undefined index: parameters in D:\appdata\IIS\vhosts\promusic.nl\httpdocs\modules\fe_blokken.php on line 91

Notice: Undefined index: parameters in D:\appdata\IIS\vhosts\promusic.nl\httpdocs\modules\fe_blokken.php on line 91

Notice: Undefined index: parameters in D:\appdata\IIS\vhosts\promusic.nl\httpdocs\modules\fe_blokken.php on line 91

Notice: Undefined index: parameters in D:\appdata\IIS\vhosts\promusic.nl\httpdocs\modules\fe_blokken.php on line 91

Notice: Undefined index: parameters in D:\appdata\IIS\vhosts\promusic.nl\httpdocs\modules\fe_blokken.php on line 91

Notice: Undefined index: parameters in D:\appdata\IIS\vhosts\promusic.nl\httpdocs\modules\fe_blokken.php on line 91

Notice: Undefined index: parameters in D:\appdata\IIS\vhosts\promusic.nl\httpdocs\modules\fe_blokken.php on line 91

Notice: Undefined index: parameters in D:\appdata\IIS\vhosts\promusic.nl\httpdocs\modules\fe_blokken.php on line 91

Notice: Undefined index: parameters in D:\appdata\IIS\vhosts\promusic.nl\httpdocs\modules\fe_blokken.php on line 91

Notice: Undefined index: parameters in D:\appdata\IIS\vhosts\promusic.nl\httpdocs\modules\fe_blokken.php on line 91

Notice: Undefined index: parameters in D:\appdata\IIS\vhosts\promusic.nl\httpdocs\modules\fe_blokken.php on line 91

Notice: Undefined index: parameters in D:\appdata\IIS\vhosts\promusic.nl\httpdocs\modules\fe_blokken.php on line 91

Notice: Undefined index: parameters in D:\appdata\IIS\vhosts\promusic.nl\httpdocs\modules\fe_blokken.php on line 91

Notice: Undefined index: parameters in D:\appdata\IIS\vhosts\promusic.nl\httpdocs\modules\fe_blokken.php on line 91

Notice: Undefined index: parameters in D:\appdata\IIS\vhosts\promusic.nl\httpdocs\modules\fe_blokken.php on line 91

Notice: Undefined index: parameters in D:\appdata\IIS\vhosts\promusic.nl\httpdocs\modules\fe_blokken.php on line 91

Notice: Undefined index: parameters in D:\appdata\IIS\vhosts\promusic.nl\httpdocs\modules\fe_blokken.php on line 91

Notice: Undefined index: parameters in D:\appdata\IIS\vhosts\promusic.nl\httpdocs\modules\fe_blokken.php on line 91

Notice: Undefined index: parameters in D:\appdata\IIS\vhosts\promusic.nl\httpdocs\modules\fe_blokken.php on line 91

Notice: Undefined index: parameters in D:\appdata\IIS\vhosts\promusic.nl\httpdocs\modules\fe_blokken.php on line 91

Notice: Undefined index: parameters in D:\appdata\IIS\vhosts\promusic.nl\httpdocs\modules\fe_blokken.php on line 91

Notice: Undefined index: parameters in D:\appdata\IIS\vhosts\promusic.nl\httpdocs\modules\fe_blokken.php on line 91

Notice: Undefined index: parameters in D:\appdata\IIS\vhosts\promusic.nl\httpdocs\modules\fe_blokken.php on line 91

Notice: Undefined index: parameters in D:\appdata\IIS\vhosts\promusic.nl\httpdocs\modules\fe_blokken.php on line 91

Notice: Undefined index: parameters in D:\appdata\IIS\vhosts\promusic.nl\httpdocs\modules\fe_blokken.php on line 91

Notice: Undefined index: parameters in D:\appdata\IIS\vhosts\promusic.nl\httpdocs\modules\fe_blokken.php on line 91

Notice: Undefined index: parameters in D:\appdata\IIS\vhosts\promusic.nl\httpdocs\modules\fe_blokken.php on line 91

Notice: Undefined index: parameters in D:\appdata\IIS\vhosts\promusic.nl\httpdocs\modules\fe_blokken.php on line 91

Notice: Undefined index: parameters in D:\appdata\IIS\vhosts\promusic.nl\httpdocs\modules\fe_blokken.php on line 91

Notice: Undefined index: parameters in D:\appdata\IIS\vhosts\promusic.nl\httpdocs\modules\fe_blokken.php on line 91

Notice: Undefined index: parameters in D:\appdata\IIS\vhosts\promusic.nl\httpdocs\modules\fe_blokken.php on line 91

Notice: Undefined index: parameters in D:\appdata\IIS\vhosts\promusic.nl\httpdocs\modules\fe_blokken.php on line 91

Notice: Undefined index: parameters in D:\appdata\IIS\vhosts\promusic.nl\httpdocs\modules\fe_blokken.php on line 91

Notice: Undefined index: parameters in D:\appdata\IIS\vhosts\promusic.nl\httpdocs\modules\fe_blokken.php on line 91

Notice: Undefined index: parameters in D:\appdata\IIS\vhosts\promusic.nl\httpdocs\modules\fe_blokken.php on line 91

Notice: Undefined index: parameters in D:\appdata\IIS\vhosts\promusic.nl\httpdocs\modules\fe_blokken.php on line 91

Notice: Undefined index: parameters in D:\appdata\IIS\vhosts\promusic.nl\httpdocs\modules\fe_blokken.php on line 91

Notice: Undefined index: parameters in D:\appdata\IIS\vhosts\promusic.nl\httpdocs\modules\fe_blokken.php on line 91

Notice: Undefined index: parameters in D:\appdata\IIS\vhosts\promusic.nl\httpdocs\modules\fe_blokken.php on line 91

Notice: Undefined index: parameters in D:\appdata\IIS\vhosts\promusic.nl\httpdocs\modules\fe_blokken.php on line 91

Notice: Undefined index: parameters in D:\appdata\IIS\vhosts\promusic.nl\httpdocs\modules\fe_blokken.php on line 91

Notice: Undefined index: parameters in D:\appdata\IIS\vhosts\promusic.nl\httpdocs\modules\fe_blokken.php on line 91

Notice: Undefined index: parameters in D:\appdata\IIS\vhosts\promusic.nl\httpdocs\modules\fe_blokken.php on line 91

Notice: Undefined index: parameters in D:\appdata\IIS\vhosts\promusic.nl\httpdocs\modules\fe_blokken.php on line 91

Notice: Undefined index: parameters in D:\appdata\IIS\vhosts\promusic.nl\httpdocs\modules\fe_blokken.php on line 91

Notice: Undefined index: parameters in D:\appdata\IIS\vhosts\promusic.nl\httpdocs\modules\fe_blokken.php on line 91

Notice: Undefined index: parameters in D:\appdata\IIS\vhosts\promusic.nl\httpdocs\modules\fe_blokken.php on line 91

Notice: Undefined index: parameters in D:\appdata\IIS\vhosts\promusic.nl\httpdocs\modules\fe_blokken.php on line 91

Notice: Undefined index: parameters in D:\appdata\IIS\vhosts\promusic.nl\httpdocs\modules\fe_blokken.php on line 91

Notice: Undefined index: parameters in D:\appdata\IIS\vhosts\promusic.nl\httpdocs\modules\fe_blokken.php on line 91

Notice: Undefined index: parameters in D:\appdata\IIS\vhosts\promusic.nl\httpdocs\modules\fe_blokken.php on line 91

Notice: Undefined index: parameters in D:\appdata\IIS\vhosts\promusic.nl\httpdocs\modules\fe_blokken.php on line 91

Notice: Undefined index: parameters in D:\appdata\IIS\vhosts\promusic.nl\httpdocs\modules\fe_blokken.php on line 91

Notice: Undefined index: parameters in D:\appdata\IIS\vhosts\promusic.nl\httpdocs\modules\fe_blokken.php on line 91

Notice: Undefined index: parameters in D:\appdata\IIS\vhosts\promusic.nl\httpdocs\modules\fe_blokken.php on line 91

Notice: Undefined index: parameters in D:\appdata\IIS\vhosts\promusic.nl\httpdocs\modules\fe_blokken.php on line 91

Notice: Undefined index: parameters in D:\appdata\IIS\vhosts\promusic.nl\httpdocs\modules\fe_blokken.php on line 91

Notice: Undefined index: parameters in D:\appdata\IIS\vhosts\promusic.nl\httpdocs\modules\fe_blokken.php on line 91

Notice: Undefined index: parameters in D:\appdata\IIS\vhosts\promusic.nl\httpdocs\modules\fe_blokken.php on line 91

Notice: Undefined index: parameters in D:\appdata\IIS\vhosts\promusic.nl\httpdocs\modules\fe_blokken.php on line 91

Notice: Undefined index: parameters in D:\appdata\IIS\vhosts\promusic.nl\httpdocs\modules\fe_blokken.php on line 91

Notice: Undefined index: parameters in D:\appdata\IIS\vhosts\promusic.nl\httpdocs\modules\fe_blokken.php on line 91

Notice: Undefined index: parameters in D:\appdata\IIS\vhosts\promusic.nl\httpdocs\modules\fe_blokken.php on line 91

Notice: Undefined index: parameters in D:\appdata\IIS\vhosts\promusic.nl\httpdocs\modules\fe_blokken.php on line 91

Notice: Undefined index: parameters in D:\appdata\IIS\vhosts\promusic.nl\httpdocs\modules\fe_blokken.php on line 91

Notice: Undefined index: parameters in D:\appdata\IIS\vhosts\promusic.nl\httpdocs\modules\fe_blokken.php on line 91

Notice: Undefined index: parameters in D:\appdata\IIS\vhosts\promusic.nl\httpdocs\modules\fe_blokken.php on line 91

Notice: Undefined index: parameters in D:\appdata\IIS\vhosts\promusic.nl\httpdocs\modules\fe_blokken.php on line 91

Notice: Undefined index: parameters in D:\appdata\IIS\vhosts\promusic.nl\httpdocs\modules\fe_blokken.php on line 91

Notice: Undefined index: parameters in D:\appdata\IIS\vhosts\promusic.nl\httpdocs\modules\fe_blokken.php on line 91

Notice: Undefined index: parameters in D:\appdata\IIS\vhosts\promusic.nl\httpdocs\modules\fe_blokken.php on line 91

Notice: Undefined index: parameters in D:\appdata\IIS\vhosts\promusic.nl\httpdocs\modules\fe_blokken.php on line 91

Notice: Undefined index: parameters in D:\appdata\IIS\vhosts\promusic.nl\httpdocs\modules\fe_blokken.php on line 91

Notice: Undefined index: parameters in D:\appdata\IIS\vhosts\promusic.nl\httpdocs\modules\fe_blokken.php on line 91

Notice: Undefined index: parameters in D:\appdata\IIS\vhosts\promusic.nl\httpdocs\modules\fe_blokken.php on line 91

Notice: Undefined index: parameters in D:\appdata\IIS\vhosts\promusic.nl\httpdocs\modules\fe_blokken.php on line 91

Notice: Undefined index: parameters in D:\appdata\IIS\vhosts\promusic.nl\httpdocs\modules\fe_blokken.php on line 91

Notice: Undefined index: parameters in D:\appdata\IIS\vhosts\promusic.nl\httpdocs\modules\fe_blokken.php on line 91

Notice: Undefined index: parameters in D:\appdata\IIS\vhosts\promusic.nl\httpdocs\modules\fe_blokken.php on line 91

Notice: Undefined index: parameters in D:\appdata\IIS\vhosts\promusic.nl\httpdocs\modules\fe_blokken.php on line 91

Notice: Undefined index: parameters in D:\appdata\IIS\vhosts\promusic.nl\httpdocs\modules\fe_blokken.php on line 91

Notice: Undefined index: parameters in D:\appdata\IIS\vhosts\promusic.nl\httpdocs\modules\fe_blokken.php on line 91

Notice: Undefined index: parameters in D:\appdata\IIS\vhosts\promusic.nl\httpdocs\modules\fe_blokken.php on line 91

Notice: Undefined index: parameters in D:\appdata\IIS\vhosts\promusic.nl\httpdocs\modules\fe_blokken.php on line 91

Notice: Undefined index: parameters in D:\appdata\IIS\vhosts\promusic.nl\httpdocs\modules\fe_blokken.php on line 91

Notice: Undefined index: parameters in D:\appdata\IIS\vhosts\promusic.nl\httpdocs\modules\fe_blokken.php on line 91

Notice: Undefined index: parameters in D:\appdata\IIS\vhosts\promusic.nl\httpdocs\modules\fe_blokken.php on line 91

Notice: Undefined index: parameters in D:\appdata\IIS\vhosts\promusic.nl\httpdocs\modules\fe_blokken.php on line 91

Notice: Undefined index: parameters in D:\appdata\IIS\vhosts\promusic.nl\httpdocs\modules\fe_blokken.php on line 91

Notice: Undefined index: parameters in D:\appdata\IIS\vhosts\promusic.nl\httpdocs\modules\fe_blokken.php on line 91

Notice: Undefined index: parameters in D:\appdata\IIS\vhosts\promusic.nl\httpdocs\modules\fe_blokken.php on line 91

Notice: Undefined index: parameters in D:\appdata\IIS\vhosts\promusic.nl\httpdocs\modules\fe_blokken.php on line 91

Notice: Undefined index: parameters in D:\appdata\IIS\vhosts\promusic.nl\httpdocs\modules\fe_blokken.php on line 91

Notice: Undefined index: parameters in D:\appdata\IIS\vhosts\promusic.nl\httpdocs\modules\fe_blokken.php on line 91

Notice: Undefined index: parameters in D:\appdata\IIS\vhosts\promusic.nl\httpdocs\modules\fe_blokken.php on line 91

Notice: Undefined index: parameters in D:\appdata\IIS\vhosts\promusic.nl\httpdocs\modules\fe_blokken.php on line 91

Notice: Undefined index: parameters in D:\appdata\IIS\vhosts\promusic.nl\httpdocs\modules\fe_blokken.php on line 91

Notice: Undefined index: parameters in D:\appdata\IIS\vhosts\promusic.nl\httpdocs\modules\fe_blokken.php on line 91

Notice: Undefined index: parameters in D:\appdata\IIS\vhosts\promusic.nl\httpdocs\modules\fe_blokken.php on line 91

Notice: Undefined index: parameters in D:\appdata\IIS\vhosts\promusic.nl\httpdocs\modules\fe_blokken.php on line 91

Notice: Undefined index: parameters in D:\appdata\IIS\vhosts\promusic.nl\httpdocs\modules\fe_blokken.php on line 91

Notice: Undefined index: parameters in D:\appdata\IIS\vhosts\promusic.nl\httpdocs\modules\fe_blokken.php on line 91

Notice: Undefined index: parameters in D:\appdata\IIS\vhosts\promusic.nl\httpdocs\modules\fe_blokken.php on line 91

Notice: Undefined index: parameters in D:\appdata\IIS\vhosts\promusic.nl\httpdocs\modules\fe_blokken.php on line 91

Notice: Undefined index: parameters in D:\appdata\IIS\vhosts\promusic.nl\httpdocs\modules\fe_blokken.php on line 91

Notice: Undefined index: parameters in D:\appdata\IIS\vhosts\promusic.nl\httpdocs\modules\fe_blokken.php on line 91

Notice: Undefined index: parameters in D:\appdata\IIS\vhosts\promusic.nl\httpdocs\modules\fe_blokken.php on line 91

Notice: Undefined index: parameters in D:\appdata\IIS\vhosts\promusic.nl\httpdocs\modules\fe_blokken.php on line 91

Notice: Undefined index: parameters in D:\appdata\IIS\vhosts\promusic.nl\httpdocs\modules\fe_blokken.php on line 91

Notice: Undefined index: parameters in D:\appdata\IIS\vhosts\promusic.nl\httpdocs\modules\fe_blokken.php on line 91

Notice: Undefined index: parameters in D:\appdata\IIS\vhosts\promusic.nl\httpdocs\modules\fe_blokken.php on line 91

Notice: Undefined index: parameters in D:\appdata\IIS\vhosts\promusic.nl\httpdocs\modules\fe_blokken.php on line 91

Notice: Undefined index: parameters in D:\appdata\IIS\vhosts\promusic.nl\httpdocs\modules\fe_blokken.php on line 91

Notice: Undefined index: parameters in D:\appdata\IIS\vhosts\promusic.nl\httpdocs\modules\fe_blokken.php on line 91

Notice: Undefined index: parameters in D:\appdata\IIS\vhosts\promusic.nl\httpdocs\modules\fe_blokken.php on line 91

Notice: Undefined index: parameters in D:\appdata\IIS\vhosts\promusic.nl\httpdocs\modules\fe_blokken.php on line 91

Notice: Undefined index: parameters in D:\appdata\IIS\vhosts\promusic.nl\httpdocs\modules\fe_blokken.php on line 91

Notice: Undefined index: parameters in D:\appdata\IIS\vhosts\promusic.nl\httpdocs\modules\fe_blokken.php on line 91

Notice: Undefined index: parameters in D:\appdata\IIS\vhosts\promusic.nl\httpdocs\modules\fe_blokken.php on line 91

Notice: Undefined index: parameters in D:\appdata\IIS\vhosts\promusic.nl\httpdocs\modules\fe_blokken.php on line 91

Notice: Undefined index: parameters in D:\appdata\IIS\vhosts\promusic.nl\httpdocs\modules\fe_blokken.php on line 91

Notice: Undefined index: parameters in D:\appdata\IIS\vhosts\promusic.nl\httpdocs\modules\fe_blokken.php on line 91

Notice: Undefined index: parameters in D:\appdata\IIS\vhosts\promusic.nl\httpdocs\modules\fe_blokken.php on line 91

Notice: Undefined index: parameters in D:\appdata\IIS\vhosts\promusic.nl\httpdocs\modules\fe_blokken.php on line 91

Notice: Undefined index: parameters in D:\appdata\IIS\vhosts\promusic.nl\httpdocs\modules\fe_blokken.php on line 91

Notice: Undefined index: parameters in D:\appdata\IIS\vhosts\promusic.nl\httpdocs\modules\fe_blokken.php on line 91

Notice: Undefined index: parameters in D:\appdata\IIS\vhosts\promusic.nl\httpdocs\modules\fe_blokken.php on line 91

Notice: Undefined index: parameters in D:\appdata\IIS\vhosts\promusic.nl\httpdocs\modules\fe_blokken.php on line 91

Notice: Undefined index: parameters in D:\appdata\IIS\vhosts\promusic.nl\httpdocs\modules\fe_blokken.php on line 91

Notice: Undefined index: parameters in D:\appdata\IIS\vhosts\promusic.nl\httpdocs\modules\fe_blokken.php on line 91

Notice: Undefined index: parameters in D:\appdata\IIS\vhosts\promusic.nl\httpdocs\modules\fe_blokken.php on line 91

Notice: Undefined index: parameters in D:\appdata\IIS\vhosts\promusic.nl\httpdocs\modules\fe_blokken.php on line 91

Notice: Undefined index: parameters in D:\appdata\IIS\vhosts\promusic.nl\httpdocs\modules\fe_blokken.php on line 91

Notice: Undefined index: parameters in D:\appdata\IIS\vhosts\promusic.nl\httpdocs\modules\fe_blokken.php on line 91

Notice: Undefined index: parameters in D:\appdata\IIS\vhosts\promusic.nl\httpdocs\modules\fe_blokken.php on line 91

Notice: Undefined index: parameters in D:\appdata\IIS\vhosts\promusic.nl\httpdocs\modules\fe_blokken.php on line 91

Notice: Undefined index: parameters in D:\appdata\IIS\vhosts\promusic.nl\httpdocs\modules\fe_blokken.php on line 91

Notice: Undefined index: parameters in D:\appdata\IIS\vhosts\promusic.nl\httpdocs\modules\fe_blokken.php on line 91

Notice: Undefined index: parameters in D:\appdata\IIS\vhosts\promusic.nl\httpdocs\modules\fe_blokken.php on line 91

Notice: Undefined index: parameters in D:\appdata\IIS\vhosts\promusic.nl\httpdocs\modules\fe_blokken.php on line 91

Notice: Undefined index: parameters in D:\appdata\IIS\vhosts\promusic.nl\httpdocs\modules\fe_blokken.php on line 91

Notice: Undefined index: parameters in D:\appdata\IIS\vhosts\promusic.nl\httpdocs\modules\fe_blokken.php on line 91

Notice: Undefined index: parameters in D:\appdata\IIS\vhosts\promusic.nl\httpdocs\modules\fe_blokken.php on line 91

Notice: Undefined index: parameters in D:\appdata\IIS\vhosts\promusic.nl\httpdocs\modules\fe_blokken.php on line 91

Notice: Undefined index: parameters in D:\appdata\IIS\vhosts\promusic.nl\httpdocs\modules\fe_blokken.php on line 91

Notice: Undefined index: parameters in D:\appdata\IIS\vhosts\promusic.nl\httpdocs\modules\fe_blokken.php on line 91

Notice: Undefined index: parameters in D:\appdata\IIS\vhosts\promusic.nl\httpdocs\modules\fe_blokken.php on line 91

Notice: Undefined index: parameters in D:\appdata\IIS\vhosts\promusic.nl\httpdocs\modules\fe_blokken.php on line 91

Notice: Undefined index: parameters in D:\appdata\IIS\vhosts\promusic.nl\httpdocs\modules\fe_blokken.php on line 91

Notice: Undefined index: parameters in D:\appdata\IIS\vhosts\promusic.nl\httpdocs\modules\fe_blokken.php on line 91

Notice: Undefined index: parameters in D:\appdata\IIS\vhosts\promusic.nl\httpdocs\modules\fe_blokken.php on line 91

Notice: Undefined index: parameters in D:\appdata\IIS\vhosts\promusic.nl\httpdocs\modules\fe_blokken.php on line 91

Notice: Undefined index: parameters in D:\appdata\IIS\vhosts\promusic.nl\httpdocs\modules\fe_blokken.php on line 91

Notice: Undefined index: parameters in D:\appdata\IIS\vhosts\promusic.nl\httpdocs\modules\fe_blokken.php on line 91

Notice: Undefined index: parameters in D:\appdata\IIS\vhosts\promusic.nl\httpdocs\modules\fe_blokken.php on line 91

Notice: Undefined index: parameters in D:\appdata\IIS\vhosts\promusic.nl\httpdocs\modules\fe_blokken.php on line 91

Notice: Undefined index: parameters in D:\appdata\IIS\vhosts\promusic.nl\httpdocs\modules\fe_blokken.php on line 91

Notice: Undefined index: parameters in D:\appdata\IIS\vhosts\promusic.nl\httpdocs\modules\fe_blokken.php on line 91

Notice: Undefined index: parameters in D:\appdata\IIS\vhosts\promusic.nl\httpdocs\modules\fe_blokken.php on line 91

Notice: Undefined index: parameters in D:\appdata\IIS\vhosts\promusic.nl\httpdocs\modules\fe_blokken.php on line 91

Notice: Undefined index: parameters in D:\appdata\IIS\vhosts\promusic.nl\httpdocs\modules\fe_blokken.php on line 91

Notice: Undefined index: parameters in D:\appdata\IIS\vhosts\promusic.nl\httpdocs\modules\fe_blokken.php on line 91

Notice: Undefined index: parameters in D:\appdata\IIS\vhosts\promusic.nl\httpdocs\modules\fe_blokken.php on line 91

Notice: Undefined index: parameters in D:\appdata\IIS\vhosts\promusic.nl\httpdocs\modules\fe_blokken.php on line 91

Notice: Undefined index: parameters in D:\appdata\IIS\vhosts\promusic.nl\httpdocs\modules\fe_blokken.php on line 91

Notice: Undefined index: parameters in D:\appdata\IIS\vhosts\promusic.nl\httpdocs\modules\fe_blokken.php on line 91

Notice: Undefined index: parameters in D:\appdata\IIS\vhosts\promusic.nl\httpdocs\modules\fe_blokken.php on line 91

Notice: Undefined index: parameters in D:\appdata\IIS\vhosts\promusic.nl\httpdocs\modules\fe_blokken.php on line 91

Notice: Undefined index: parameters in D:\appdata\IIS\vhosts\promusic.nl\httpdocs\modules\fe_blokken.php on line 91

Notice: Undefined index: parameters in D:\appdata\IIS\vhosts\promusic.nl\httpdocs\modules\fe_blokken.php on line 91

Notice: Undefined index: parameters in D:\appdata\IIS\vhosts\promusic.nl\httpdocs\modules\fe_blokken.php on line 91

Notice: Undefined index: parameters in D:\appdata\IIS\vhosts\promusic.nl\httpdocs\modules\fe_blokken.php on line 91

Notice: Undefined index: parameters in D:\appdata\IIS\vhosts\promusic.nl\httpdocs\modules\fe_blokken.php on line 91

Notice: Undefined index: parameters in D:\appdata\IIS\vhosts\promusic.nl\httpdocs\modules\fe_blokken.php on line 91

Notice: Undefined index: parameters in D:\appdata\IIS\vhosts\promusic.nl\httpdocs\modules\fe_blokken.php on line 91

Notice: Undefined index: parameters in D:\appdata\IIS\vhosts\promusic.nl\httpdocs\modules\fe_blokken.php on line 91

Notice: Undefined index: parameters in D:\appdata\IIS\vhosts\promusic.nl\httpdocs\modules\fe_blokken.php on line 91

Notice: Undefined index: parameters in D:\appdata\IIS\vhosts\promusic.nl\httpdocs\modules\fe_blokken.php on line 91

Notice: Undefined index: parameters in D:\appdata\IIS\vhosts\promusic.nl\httpdocs\modules\fe_blokken.php on line 91

Notice: Undefined index: parameters in D:\appdata\IIS\vhosts\promusic.nl\httpdocs\modules\fe_blokken.php on line 91

Notice: Undefined index: parameters in D:\appdata\IIS\vhosts\promusic.nl\httpdocs\modules\fe_blokken.php on line 91

Notice: Undefined index: parameters in D:\appdata\IIS\vhosts\promusic.nl\httpdocs\modules\fe_blokken.php on line 91

Notice: Undefined index: parameters in D:\appdata\IIS\vhosts\promusic.nl\httpdocs\modules\fe_blokken.php on line 91

Notice: Undefined index: parameters in D:\appdata\IIS\vhosts\promusic.nl\httpdocs\modules\fe_blokken.php on line 91

Notice: Undefined index: parameters in D:\appdata\IIS\vhosts\promusic.nl\httpdocs\modules\fe_blokken.php on line 91

Notice: Undefined index: parameters in D:\appdata\IIS\vhosts\promusic.nl\httpdocs\modules\fe_blokken.php on line 91

Notice: Undefined index: parameters in D:\appdata\IIS\vhosts\promusic.nl\httpdocs\modules\fe_blokken.php on line 91

Notice: Undefined index: parameters in D:\appdata\IIS\vhosts\promusic.nl\httpdocs\modules\fe_blokken.php on line 91

Notice: Undefined index: parameters in D:\appdata\IIS\vhosts\promusic.nl\httpdocs\modules\fe_blokken.php on line 91

Notice: Undefined index: parameters in D:\appdata\IIS\vhosts\promusic.nl\httpdocs\modules\fe_blokken.php on line 91

Notice: Undefined index: parameters in D:\appdata\IIS\vhosts\promusic.nl\httpdocs\modules\fe_blokken.php on line 91

Notice: Undefined index: parameters in D:\appdata\IIS\vhosts\promusic.nl\httpdocs\modules\fe_blokken.php on line 91

Notice: Undefined index: parameters in D:\appdata\IIS\vhosts\promusic.nl\httpdocs\modules\fe_blokken.php on line 91

Notice: Undefined index: parameters in D:\appdata\IIS\vhosts\promusic.nl\httpdocs\modules\fe_blokken.php on line 91

Notice: Undefined index: parameters in D:\appdata\IIS\vhosts\promusic.nl\httpdocs\modules\fe_blokken.php on line 91

Notice: Undefined index: parameters in D:\appdata\IIS\vhosts\promusic.nl\httpdocs\modules\fe_blokken.php on line 91

Notice: Undefined index: parameters in D:\appdata\IIS\vhosts\promusic.nl\httpdocs\modules\fe_blokken.php on line 91

Notice: Undefined index: parameters in D:\appdata\IIS\vhosts\promusic.nl\httpdocs\modules\fe_blokken.php on line 91

Notice: Undefined index: parameters in D:\appdata\IIS\vhosts\promusic.nl\httpdocs\modules\fe_blokken.php on line 91

Notice: Undefined index: parameters in D:\appdata\IIS\vhosts\promusic.nl\httpdocs\modules\fe_blokken.php on line 91

Notice: Undefined index: parameters in D:\appdata\IIS\vhosts\promusic.nl\httpdocs\modules\fe_blokken.php on line 91

Notice: Undefined index: parameters in D:\appdata\IIS\vhosts\promusic.nl\httpdocs\modules\fe_blokken.php on line 91

Notice: Undefined index: parameters in D:\appdata\IIS\vhosts\promusic.nl\httpdocs\modules\fe_blokken.php on line 91

Notice: Undefined index: parameters in D:\appdata\IIS\vhosts\promusic.nl\httpdocs\modules\fe_blokken.php on line 91

Notice: Undefined index: parameters in D:\appdata\IIS\vhosts\promusic.nl\httpdocs\modules\fe_blokken.php on line 91

Notice: Undefined index: parameters in D:\appdata\IIS\vhosts\promusic.nl\httpdocs\modules\fe_blokken.php on line 91

Notice: Undefined index: parameters in D:\appdata\IIS\vhosts\promusic.nl\httpdocs\modules\fe_blokken.php on line 91

Notice: Undefined index: parameters in D:\appdata\IIS\vhosts\promusic.nl\httpdocs\modules\fe_blokken.php on line 91

Notice: Undefined index: parameters in D:\appdata\IIS\vhosts\promusic.nl\httpdocs\modules\fe_blokken.php on line 91

Notice: Undefined index: parameters in D:\appdata\IIS\vhosts\promusic.nl\httpdocs\modules\fe_blokken.php on line 91

Notice: Undefined index: parameters in D:\appdata\IIS\vhosts\promusic.nl\httpdocs\modules\fe_blokken.php on line 91

Notice: Undefined index: parameters in D:\appdata\IIS\vhosts\promusic.nl\httpdocs\modules\fe_blokken.php on line 91

Notice: Undefined index: parameters in D:\appdata\IIS\vhosts\promusic.nl\httpdocs\modules\fe_blokken.php on line 91

Notice: Undefined index: parameters in D:\appdata\IIS\vhosts\promusic.nl\httpdocs\modules\fe_blokken.php on line 91

Notice: Undefined index: parameters in D:\appdata\IIS\vhosts\promusic.nl\httpdocs\modules\fe_blokken.php on line 91

Notice: Undefined index: parameters in D:\appdata\IIS\vhosts\promusic.nl\httpdocs\modules\fe_blokken.php on line 91

Notice: Undefined index: parameters in D:\appdata\IIS\vhosts\promusic.nl\httpdocs\modules\fe_blokken.php on line 91

Notice: Undefined index: parameters in D:\appdata\IIS\vhosts\promusic.nl\httpdocs\modules\fe_blokken.php on line 91

Notice: Undefined index: parameters in D:\appdata\IIS\vhosts\promusic.nl\httpdocs\modules\fe_blokken.php on line 91

Notice: Undefined index: parameters in D:\appdata\IIS\vhosts\promusic.nl\httpdocs\modules\fe_blokken.php on line 91

Notice: Undefined index: parameters in D:\appdata\IIS\vhosts\promusic.nl\httpdocs\modules\fe_blokken.php on line 91

Notice: Undefined index: parameters in D:\appdata\IIS\vhosts\promusic.nl\httpdocs\modules\fe_blokken.php on line 91

Notice: Undefined index: parameters in D:\appdata\IIS\vhosts\promusic.nl\httpdocs\modules\fe_blokken.php on line 91

Notice: Undefined index: parameters in D:\appdata\IIS\vhosts\promusic.nl\httpdocs\modules\fe_blokken.php on line 91

Notice: Undefined index: parameters in D:\appdata\IIS\vhosts\promusic.nl\httpdocs\modules\fe_blokken.php on line 91

Notice: Undefined index: parameters in D:\appdata\IIS\vhosts\promusic.nl\httpdocs\modules\fe_blokken.php on line 91

Notice: Undefined index: parameters in D:\appdata\IIS\vhosts\promusic.nl\httpdocs\modules\fe_blokken.php on line 91

Notice: Undefined index: parameters in D:\appdata\IIS\vhosts\promusic.nl\httpdocs\modules\fe_blokken.php on line 91

Notice: Undefined index: parameters in D:\appdata\IIS\vhosts\promusic.nl\httpdocs\modules\fe_blokken.php on line 91

Notice: Undefined index: parameters in D:\appdata\IIS\vhosts\promusic.nl\httpdocs\modules\fe_blokken.php on line 91

Notice: Undefined index: parameters in D:\appdata\IIS\vhosts\promusic.nl\httpdocs\modules\fe_blokken.php on line 91

Notice: Undefined index: parameters in D:\appdata\IIS\vhosts\promusic.nl\httpdocs\modules\fe_blokken.php on line 91

Notice: Undefined index: parameters in D:\appdata\IIS\vhosts\promusic.nl\httpdocs\modules\fe_blokken.php on line 91

Notice: Undefined index: parameters in D:\appdata\IIS\vhosts\promusic.nl\httpdocs\modules\fe_blokken.php on line 91

Notice: Undefined index: parameters in D:\appdata\IIS\vhosts\promusic.nl\httpdocs\modules\fe_blokken.php on line 91

Notice: Undefined index: parameters in D:\appdata\IIS\vhosts\promusic.nl\httpdocs\modules\fe_blokken.php on line 91

Notice: Undefined index: parameters in D:\appdata\IIS\vhosts\promusic.nl\httpdocs\modules\fe_blokken.php on line 91

Notice: Undefined index: parameters in D:\appdata\IIS\vhosts\promusic.nl\httpdocs\modules\fe_blokken.php on line 91

Notice: Undefined index: parameters in D:\appdata\IIS\vhosts\promusic.nl\httpdocs\modules\fe_blokken.php on line 91

Notice: Undefined index: parameters in D:\appdata\IIS\vhosts\promusic.nl\httpdocs\modules\fe_blokken.php on line 91

Notice: Undefined index: parameters in D:\appdata\IIS\vhosts\promusic.nl\httpdocs\modules\fe_blokken.php on line 91

Notice: Undefined index: parameters in D:\appdata\IIS\vhosts\promusic.nl\httpdocs\modules\fe_blokken.php on line 91

Notice: Undefined index: parameters in D:\appdata\IIS\vhosts\promusic.nl\httpdocs\modules\fe_blokken.php on line 91

Notice: Undefined index: parameters in D:\appdata\IIS\vhosts\promusic.nl\httpdocs\modules\fe_blokken.php on line 91

Notice: Undefined index: parameters in D:\appdata\IIS\vhosts\promusic.nl\httpdocs\modules\fe_blokken.php on line 91

Notice: Undefined index: parameters in D:\appdata\IIS\vhosts\promusic.nl\httpdocs\modules\fe_blokken.php on line 91

Notice: Undefined index: parameters in D:\appdata\IIS\vhosts\promusic.nl\httpdocs\modules\fe_blokken.php on line 91

Notice: Undefined index: parameters in D:\appdata\IIS\vhosts\promusic.nl\httpdocs\modules\fe_blokken.php on line 91

Notice: Undefined index: parameters in D:\appdata\IIS\vhosts\promusic.nl\httpdocs\modules\fe_blokken.php on line 91

Notice: Undefined index: parameters in D:\appdata\IIS\vhosts\promusic.nl\httpdocs\modules\fe_blokken.php on line 91

Notice: Undefined index: parameters in D:\appdata\IIS\vhosts\promusic.nl\httpdocs\modules\fe_blokken.php on line 91

Notice: Undefined index: parameters in D:\appdata\IIS\vhosts\promusic.nl\httpdocs\modules\fe_blokken.php on line 91

Notice: Undefined index: parameters in D:\appdata\IIS\vhosts\promusic.nl\httpdocs\modules\fe_blokken.php on line 91

Notice: Undefined index: parameters in D:\appdata\IIS\vhosts\promusic.nl\httpdocs\modules\fe_blokken.php on line 91

Notice: Undefined index: parameters in D:\appdata\IIS\vhosts\promusic.nl\httpdocs\modules\fe_blokken.php on line 91

Notice: Undefined index: parameters in D:\appdata\IIS\vhosts\promusic.nl\httpdocs\modules\fe_blokken.php on line 91

Notice: Undefined index: parameters in D:\appdata\IIS\vhosts\promusic.nl\httpdocs\modules\fe_blokken.php on line 91

Notice: Undefined index: parameters in D:\appdata\IIS\vhosts\promusic.nl\httpdocs\modules\fe_blokken.php on line 91

Notice: Undefined index: parameters in D:\appdata\IIS\vhosts\promusic.nl\httpdocs\modules\fe_blokken.php on line 91

Notice: Undefined index: parameters in D:\appdata\IIS\vhosts\promusic.nl\httpdocs\modules\fe_blokken.php on line 91

Notice: Undefined index: parameters in D:\appdata\IIS\vhosts\promusic.nl\httpdocs\modules\fe_blokken.php on line 91

Notice: Undefined index: parameters in D:\appdata\IIS\vhosts\promusic.nl\httpdocs\modules\fe_blokken.php on line 91

Notice: Undefined index: parameters in D:\appdata\IIS\vhosts\promusic.nl\httpdocs\modules\fe_blokken.php on line 91

Notice: Undefined index: parameters in D:\appdata\IIS\vhosts\promusic.nl\httpdocs\modules\fe_blokken.php on line 91

Notice: Undefined index: parameters in D:\appdata\IIS\vhosts\promusic.nl\httpdocs\modules\fe_blokken.php on line 91

Notice: Undefined index: parameters in D:\appdata\IIS\vhosts\promusic.nl\httpdocs\modules\fe_blokken.php on line 91

Notice: Undefined index: parameters in D:\appdata\IIS\vhosts\promusic.nl\httpdocs\modules\fe_blokken.php on line 91

Notice: Undefined index: parameters in D:\appdata\IIS\vhosts\promusic.nl\httpdocs\modules\fe_blokken.php on line 91

Notice: Undefined index: parameters in D:\appdata\IIS\vhosts\promusic.nl\httpdocs\modules\fe_blokken.php on line 91

Notice: Undefined index: parameters in D:\appdata\IIS\vhosts\promusic.nl\httpdocs\modules\fe_blokken.php on line 91

Notice: Undefined index: parameters in D:\appdata\IIS\vhosts\promusic.nl\httpdocs\modules\fe_blokken.php on line 91

Notice: Undefined index: parameters in D:\appdata\IIS\vhosts\promusic.nl\httpdocs\modules\fe_blokken.php on line 91

Notice: Undefined index: parameters in D:\appdata\IIS\vhosts\promusic.nl\httpdocs\modules\fe_blokken.php on line 91

Notice: Undefined index: parameters in D:\appdata\IIS\vhosts\promusic.nl\httpdocs\modules\fe_blokken.php on line 91

Notice: Undefined index: parameters in D:\appdata\IIS\vhosts\promusic.nl\httpdocs\modules\fe_blokken.php on line 91

Notice: Undefined index: parameters in D:\appdata\IIS\vhosts\promusic.nl\httpdocs\modules\fe_blokken.php on line 91

Notice: Undefined index: parameters in D:\appdata\IIS\vhosts\promusic.nl\httpdocs\modules\fe_blokken.php on line 91

Notice: Undefined index: parameters in D:\appdata\IIS\vhosts\promusic.nl\httpdocs\modules\fe_blokken.php on line 91

Notice: Undefined index: parameters in D:\appdata\IIS\vhosts\promusic.nl\httpdocs\modules\fe_blokken.php on line 91

Notice: Undefined index: parameters in D:\appdata\IIS\vhosts\promusic.nl\httpdocs\modules\fe_blokken.php on line 91

Notice: Undefined index: parameters in D:\appdata\IIS\vhosts\promusic.nl\httpdocs\modules\fe_blokken.php on line 91

Notice: Undefined index: parameters in D:\appdata\IIS\vhosts\promusic.nl\httpdocs\modules\fe_blokken.php on line 91

Notice: Undefined index: parameters in D:\appdata\IIS\vhosts\promusic.nl\httpdocs\modules\fe_blokken.php on line 91

Notice: Undefined index: parameters in D:\appdata\IIS\vhosts\promusic.nl\httpdocs\modules\fe_blokken.php on line 91

Notice: Undefined index: parameters in D:\appdata\IIS\vhosts\promusic.nl\httpdocs\modules\fe_blokken.php on line 91

Notice: Undefined index: parameters in D:\appdata\IIS\vhosts\promusic.nl\httpdocs\modules\fe_blokken.php on line 91

Notice: Undefined index: parameters in D:\appdata\IIS\vhosts\promusic.nl\httpdocs\modules\fe_blokken.php on line 91

Notice: Undefined index: parameters in D:\appdata\IIS\vhosts\promusic.nl\httpdocs\modules\fe_blokken.php on line 91

Notice: Undefined index: parameters in D:\appdata\IIS\vhosts\promusic.nl\httpdocs\modules\fe_blokken.php on line 91