Notice: Undefined index: parameters in D:\appdata\IIS\vhosts\promusic.nl\httpdocs\modules\fe_winkelwagentje.php on line 402

Notice: Undefined index: parameters in D:\appdata\IIS\vhosts\promusic.nl\httpdocs\modules\fe_winkelwagentje.php on line 403

Notice: Undefined index: verzendkosten in D:\appdata\IIS\vhosts\promusic.nl\httpdocs\modules\fe_winkelwagentje.php on line 404

Notice: Undefined index: orderkorting in D:\appdata\IIS\vhosts\promusic.nl\httpdocs\modules\fe_winkelwagentje.php on line 404

Notice: Undefined index: verzendkosten in D:\appdata\IIS\vhosts\promusic.nl\httpdocs\modules\fe_winkelwagentje.php on line 405

Notice: Undefined index: orderkorting in D:\appdata\IIS\vhosts\promusic.nl\httpdocs\modules\fe_winkelwagentje.php on line 406

Notice: Undefined index: verzendkosten in D:\appdata\IIS\vhosts\promusic.nl\httpdocs\modules\fe_winkelwagentje.php on line 408

NIEUW KERSTORATORIUM ANDRÉ VAN VLIET
---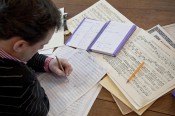 Op 2e Kerstdag 2018 is het nieuwe oratorium "In mensen een welbehagen" in première gegaan. Dit oratorium is geschreven door Andre van Vliet en Henriëtte Maaijen. Het oratorium is een opdrachtstuk van Hervormde Gemengde Zangvereniging Vox Jubilans.
Het oratorium bestaat uit 11 delen en is geschreven voor gemengd koor, sopraan, orgel/piano en orkest.
De bladmuziek is gereed; u kunt het bestellen en Kerst 2019 al uitvoeren.
Wilt u een zichtexemplaar aanvragen Klik hier
Voor bestellen en info: klik hier
Luisterfragmenten:
deel 1 /media/mp3/1419982_02_2_sample.mp3
deel 2 /media/mp3/1419982_03_2_sample.mp3
deel 3 /media/mp3/1419982_04_2_sample.mp3
deel 4 /media/mp3/1419982_05_2_sample.mp3
deel 5 /media/mp3/1419982_06_2_sample.mp3
deel 6 /media/mp3/1419982_07_2_sample.mp3
deel 7 /media/mp3/1419982_08_2_sample.mp3
deel 8 /media/mp3/1419982_09_2_sample.mp3
deel 9 /media/mp3/1419982_10_2_sample.mp3
deel 10 /media/mp3/1419982_11_2_sample.mp3
deel 11 /media/mp3/1419982_12_2_sample.mp3
Interview met André van Vliet en Henriëtte Maaijen over het ontstaan van het kerstoratorium
"Ik heb een uur stil voor me uitgekeken"
Dirigent André van Vliet heeft onlangs zijn derde grote oratorium geschreven. "Ik benijd collega's die me vertellen dat er spontaan een melodie in hen opkomt. Ze gaan een eindje wandelen en komen terug met een heel deel in het hoofd." Zo vergaat het André bepaald niet. "De eerste maten van elk deel zijn telkens weer een strijd", vertelt hij. In gesprek met André van Vliet en tekstschrijver Henriëtte Maaijen over het ontstaan van het kerstoratorium 'In mensen een welbehagen'.
Het begint met een gedachte
"Een oratorium schrijf je niet, dat ontstaat", vertelt Henriëtte Maaijen uit Harderwijk. "Het begint met een gedachte die zomaar spontaan boven komt en waaraan een verhaal of gebeurtenis verbonden is die in de Bijbel is beschreven. Vanuit die gedachte ontstaan er ideeën en groeit er langzaam maar zeker een 'nieuw' verhaal." Op het moment dat Henriëtte pen en papier pakt om ideeën op te schrijven, begint een verhaal te leven en ontstaat steeds meer de 'drang' om onder woorden te brengen, wat ze in gedachten ziet gebeuren.
"Toen Henriette haar eerste ideeën met mij deelde, sloot dat helemaal aan bij wat we eerder besproken hadden", vult André aan. "Het is absoluut een must dat je elkaar in de inhoud vindt, en voor ons beiden is de Bijbel een grote en rijke inspiratiebron. Daar willen we heel dichtbij blijven."
Henriëtte, die eerder samen met André het Passie- en Paasoratorium 'Tot leven geroepen' heeft geschreven, wist vanaf het eerste moment waar het kerstoratorium moest beginnen. "Voor mij vormen de woorden uit Genesis 3:9 het begin van het Kerstevangelie. 'Mens, waar ben je?' Hierin is Gods onvoorwaardelijke liefde hoorbaar en Zijn welbehagen in de mens zichtbaar."
Het raakt Henriëtte diep dat God in Zijn opzoekende liefde laat zien dat Hij de mens niet aan zijn lot overlaat. "Als de Heere God de mens toen niet opgezocht en geroepen had, dan was het nooit Kerstfeest geworden. Die gedachte, verbonden aan de woorden uit de Engelenzang, heeft dit oratorium uiteindelijk gemaakt tot wat het is", aldus Henriëtte.
Het ergste: alles is nog leeg
André van Vliet, die dirigent is van onder andere Vox Jubilans uit Waddinxveen, herinnert zich nog het moment dat hij de complete tekst van Henriëtte kreeg. "Bij eerdere oratoria maakte ik ook gebruik van bestaande titels en had ik dus een begin, maar nu was alles nog blanco, leeg. Dat vind ik het ergste. Want waar begin je, wat wordt de eerste noot?"
Aan de hand van alle titels en teksten heeft André een globale indeling gemaakt. "Om een voorbeeld te geven: als deel 9 een feestelijk deel is en deel 11 een finale, is het mooi als deel 10 rustgevend is." En toen werd het tijd voor de eerste noten. "Ik benijd collega's die een stukje wandelen en met een heel deel in hun hoofd terugkomen. Of een collega die een blocnote mee op vakantie neemt en voor z'n tent gaat schrijven. Wat zou ik dat ook graag willen", verzucht André. "Ik ga met pen en papier achter de piano zitten. Als er maar een paar maten staan, dan wil de rest vaak wel. Maar die eerste maten, van elk deel weer, zijn een strijd."
Nog nooit meegemaakt
Maar, André maakte ook bijzondere momenten mee. "In een deel van het oratorium gaat het over de tekst 'Wat moet het stil geweest zijn in de hemel'. Die tekst maakte diepe indruk op mij", vertelt hij. "Alsof ik deelgenoot was van iets heiligs". Hij twijfelde of hij zoiets moois wel van muziek kon voorzien. "Ik heb een uur stil voor me uitgekeken. Eenmaal achter de piano stonden de noten binnen een half uur op papier. Dat had ik nog nooit meegemaakt", aldus André.
Het was waardevol om met het oratorium bezig te zijn, zeggen beiden. Eenparig geven ze aan: "Zonder het gebed hadden we dit niet gekund".
Nieuwsoverzicht

Notice: Undefined index: parameters in D:\appdata\IIS\vhosts\promusic.nl\httpdocs\modules\fe_blokken.php on line 91

Notice: Undefined index: parameters in D:\appdata\IIS\vhosts\promusic.nl\httpdocs\modules\fe_blokken.php on line 91

Notice: Undefined index: parameters in D:\appdata\IIS\vhosts\promusic.nl\httpdocs\modules\fe_blokken.php on line 91

Notice: Undefined index: parameters in D:\appdata\IIS\vhosts\promusic.nl\httpdocs\modules\fe_blokken.php on line 91

Notice: Undefined index: parameters in D:\appdata\IIS\vhosts\promusic.nl\httpdocs\modules\fe_blokken.php on line 91

Notice: Undefined index: parameters in D:\appdata\IIS\vhosts\promusic.nl\httpdocs\modules\fe_blokken.php on line 91

Notice: Undefined index: parameters in D:\appdata\IIS\vhosts\promusic.nl\httpdocs\modules\fe_blokken.php on line 91

Notice: Undefined index: parameters in D:\appdata\IIS\vhosts\promusic.nl\httpdocs\modules\fe_blokken.php on line 91

Notice: Undefined index: parameters in D:\appdata\IIS\vhosts\promusic.nl\httpdocs\modules\fe_blokken.php on line 91

Notice: Undefined index: parameters in D:\appdata\IIS\vhosts\promusic.nl\httpdocs\modules\fe_blokken.php on line 91

Notice: Undefined index: parameters in D:\appdata\IIS\vhosts\promusic.nl\httpdocs\modules\fe_blokken.php on line 91

Notice: Undefined index: parameters in D:\appdata\IIS\vhosts\promusic.nl\httpdocs\modules\fe_blokken.php on line 91

Notice: Undefined index: parameters in D:\appdata\IIS\vhosts\promusic.nl\httpdocs\modules\fe_blokken.php on line 91

Notice: Undefined index: parameters in D:\appdata\IIS\vhosts\promusic.nl\httpdocs\modules\fe_blokken.php on line 91

Notice: Undefined index: parameters in D:\appdata\IIS\vhosts\promusic.nl\httpdocs\modules\fe_blokken.php on line 91

Notice: Undefined index: parameters in D:\appdata\IIS\vhosts\promusic.nl\httpdocs\modules\fe_blokken.php on line 91

Notice: Undefined index: parameters in D:\appdata\IIS\vhosts\promusic.nl\httpdocs\modules\fe_blokken.php on line 91

Notice: Undefined index: parameters in D:\appdata\IIS\vhosts\promusic.nl\httpdocs\modules\fe_blokken.php on line 91

Notice: Undefined index: parameters in D:\appdata\IIS\vhosts\promusic.nl\httpdocs\modules\fe_blokken.php on line 91

Notice: Undefined index: parameters in D:\appdata\IIS\vhosts\promusic.nl\httpdocs\modules\fe_blokken.php on line 91

Notice: Undefined index: parameters in D:\appdata\IIS\vhosts\promusic.nl\httpdocs\modules\fe_blokken.php on line 91

Notice: Undefined index: parameters in D:\appdata\IIS\vhosts\promusic.nl\httpdocs\modules\fe_blokken.php on line 91

Notice: Undefined index: parameters in D:\appdata\IIS\vhosts\promusic.nl\httpdocs\modules\fe_blokken.php on line 91

Notice: Undefined index: parameters in D:\appdata\IIS\vhosts\promusic.nl\httpdocs\modules\fe_blokken.php on line 91

Notice: Undefined index: parameters in D:\appdata\IIS\vhosts\promusic.nl\httpdocs\modules\fe_blokken.php on line 91

Notice: Undefined index: parameters in D:\appdata\IIS\vhosts\promusic.nl\httpdocs\modules\fe_blokken.php on line 91

Notice: Undefined index: parameters in D:\appdata\IIS\vhosts\promusic.nl\httpdocs\modules\fe_blokken.php on line 91

Notice: Undefined index: parameters in D:\appdata\IIS\vhosts\promusic.nl\httpdocs\modules\fe_blokken.php on line 91

Notice: Undefined index: parameters in D:\appdata\IIS\vhosts\promusic.nl\httpdocs\modules\fe_blokken.php on line 91

Notice: Undefined index: parameters in D:\appdata\IIS\vhosts\promusic.nl\httpdocs\modules\fe_blokken.php on line 91

Notice: Undefined index: parameters in D:\appdata\IIS\vhosts\promusic.nl\httpdocs\modules\fe_blokken.php on line 91

Notice: Undefined index: parameters in D:\appdata\IIS\vhosts\promusic.nl\httpdocs\modules\fe_blokken.php on line 91

Notice: Undefined index: parameters in D:\appdata\IIS\vhosts\promusic.nl\httpdocs\modules\fe_blokken.php on line 91

Notice: Undefined index: parameters in D:\appdata\IIS\vhosts\promusic.nl\httpdocs\modules\fe_blokken.php on line 91

Notice: Undefined index: parameters in D:\appdata\IIS\vhosts\promusic.nl\httpdocs\modules\fe_blokken.php on line 91

Notice: Undefined index: parameters in D:\appdata\IIS\vhosts\promusic.nl\httpdocs\modules\fe_blokken.php on line 91

Notice: Undefined index: parameters in D:\appdata\IIS\vhosts\promusic.nl\httpdocs\modules\fe_blokken.php on line 91

Notice: Undefined index: parameters in D:\appdata\IIS\vhosts\promusic.nl\httpdocs\modules\fe_blokken.php on line 91

Notice: Undefined index: parameters in D:\appdata\IIS\vhosts\promusic.nl\httpdocs\modules\fe_blokken.php on line 91

Notice: Undefined index: parameters in D:\appdata\IIS\vhosts\promusic.nl\httpdocs\modules\fe_blokken.php on line 91

Notice: Undefined index: parameters in D:\appdata\IIS\vhosts\promusic.nl\httpdocs\modules\fe_blokken.php on line 91

Notice: Undefined index: parameters in D:\appdata\IIS\vhosts\promusic.nl\httpdocs\modules\fe_blokken.php on line 91

Notice: Undefined index: parameters in D:\appdata\IIS\vhosts\promusic.nl\httpdocs\modules\fe_blokken.php on line 91

Notice: Undefined index: parameters in D:\appdata\IIS\vhosts\promusic.nl\httpdocs\modules\fe_blokken.php on line 91

Notice: Undefined index: parameters in D:\appdata\IIS\vhosts\promusic.nl\httpdocs\modules\fe_blokken.php on line 91

Notice: Undefined index: parameters in D:\appdata\IIS\vhosts\promusic.nl\httpdocs\modules\fe_blokken.php on line 91

Notice: Undefined index: parameters in D:\appdata\IIS\vhosts\promusic.nl\httpdocs\modules\fe_blokken.php on line 91

Notice: Undefined index: parameters in D:\appdata\IIS\vhosts\promusic.nl\httpdocs\modules\fe_blokken.php on line 91

Notice: Undefined index: parameters in D:\appdata\IIS\vhosts\promusic.nl\httpdocs\modules\fe_blokken.php on line 91

Notice: Undefined index: parameters in D:\appdata\IIS\vhosts\promusic.nl\httpdocs\modules\fe_blokken.php on line 91

Notice: Undefined index: parameters in D:\appdata\IIS\vhosts\promusic.nl\httpdocs\modules\fe_blokken.php on line 91

Notice: Undefined index: parameters in D:\appdata\IIS\vhosts\promusic.nl\httpdocs\modules\fe_blokken.php on line 91

Notice: Undefined index: parameters in D:\appdata\IIS\vhosts\promusic.nl\httpdocs\modules\fe_blokken.php on line 91

Notice: Undefined index: parameters in D:\appdata\IIS\vhosts\promusic.nl\httpdocs\modules\fe_blokken.php on line 91

Notice: Undefined index: parameters in D:\appdata\IIS\vhosts\promusic.nl\httpdocs\modules\fe_blokken.php on line 91

Notice: Undefined index: parameters in D:\appdata\IIS\vhosts\promusic.nl\httpdocs\modules\fe_blokken.php on line 91

Notice: Undefined index: parameters in D:\appdata\IIS\vhosts\promusic.nl\httpdocs\modules\fe_blokken.php on line 91

Notice: Undefined index: parameters in D:\appdata\IIS\vhosts\promusic.nl\httpdocs\modules\fe_blokken.php on line 91

Notice: Undefined index: parameters in D:\appdata\IIS\vhosts\promusic.nl\httpdocs\modules\fe_blokken.php on line 91

Notice: Undefined index: parameters in D:\appdata\IIS\vhosts\promusic.nl\httpdocs\modules\fe_blokken.php on line 91

Notice: Undefined index: parameters in D:\appdata\IIS\vhosts\promusic.nl\httpdocs\modules\fe_blokken.php on line 91

Notice: Undefined index: parameters in D:\appdata\IIS\vhosts\promusic.nl\httpdocs\modules\fe_blokken.php on line 91

Notice: Undefined index: parameters in D:\appdata\IIS\vhosts\promusic.nl\httpdocs\modules\fe_blokken.php on line 91

Notice: Undefined index: parameters in D:\appdata\IIS\vhosts\promusic.nl\httpdocs\modules\fe_blokken.php on line 91

Notice: Undefined index: parameters in D:\appdata\IIS\vhosts\promusic.nl\httpdocs\modules\fe_blokken.php on line 91

Notice: Undefined index: parameters in D:\appdata\IIS\vhosts\promusic.nl\httpdocs\modules\fe_blokken.php on line 91

Notice: Undefined index: parameters in D:\appdata\IIS\vhosts\promusic.nl\httpdocs\modules\fe_blokken.php on line 91

Notice: Undefined index: parameters in D:\appdata\IIS\vhosts\promusic.nl\httpdocs\modules\fe_blokken.php on line 91

Notice: Undefined index: parameters in D:\appdata\IIS\vhosts\promusic.nl\httpdocs\modules\fe_blokken.php on line 91

Notice: Undefined index: parameters in D:\appdata\IIS\vhosts\promusic.nl\httpdocs\modules\fe_blokken.php on line 91

Notice: Undefined index: parameters in D:\appdata\IIS\vhosts\promusic.nl\httpdocs\modules\fe_blokken.php on line 91

Notice: Undefined index: parameters in D:\appdata\IIS\vhosts\promusic.nl\httpdocs\modules\fe_blokken.php on line 91

Notice: Undefined index: parameters in D:\appdata\IIS\vhosts\promusic.nl\httpdocs\modules\fe_blokken.php on line 91

Notice: Undefined index: parameters in D:\appdata\IIS\vhosts\promusic.nl\httpdocs\modules\fe_blokken.php on line 91

Notice: Undefined index: parameters in D:\appdata\IIS\vhosts\promusic.nl\httpdocs\modules\fe_blokken.php on line 91

Notice: Undefined index: parameters in D:\appdata\IIS\vhosts\promusic.nl\httpdocs\modules\fe_blokken.php on line 91

Notice: Undefined index: parameters in D:\appdata\IIS\vhosts\promusic.nl\httpdocs\modules\fe_blokken.php on line 91

Notice: Undefined index: parameters in D:\appdata\IIS\vhosts\promusic.nl\httpdocs\modules\fe_blokken.php on line 91

Notice: Undefined index: parameters in D:\appdata\IIS\vhosts\promusic.nl\httpdocs\modules\fe_blokken.php on line 91

Notice: Undefined index: parameters in D:\appdata\IIS\vhosts\promusic.nl\httpdocs\modules\fe_blokken.php on line 91

Notice: Undefined index: parameters in D:\appdata\IIS\vhosts\promusic.nl\httpdocs\modules\fe_blokken.php on line 91

Notice: Undefined index: parameters in D:\appdata\IIS\vhosts\promusic.nl\httpdocs\modules\fe_blokken.php on line 91

Notice: Undefined index: parameters in D:\appdata\IIS\vhosts\promusic.nl\httpdocs\modules\fe_blokken.php on line 91

Notice: Undefined index: parameters in D:\appdata\IIS\vhosts\promusic.nl\httpdocs\modules\fe_blokken.php on line 91

Notice: Undefined index: parameters in D:\appdata\IIS\vhosts\promusic.nl\httpdocs\modules\fe_blokken.php on line 91

Notice: Undefined index: parameters in D:\appdata\IIS\vhosts\promusic.nl\httpdocs\modules\fe_blokken.php on line 91

Notice: Undefined index: parameters in D:\appdata\IIS\vhosts\promusic.nl\httpdocs\modules\fe_blokken.php on line 91

Notice: Undefined index: parameters in D:\appdata\IIS\vhosts\promusic.nl\httpdocs\modules\fe_blokken.php on line 91

Notice: Undefined index: parameters in D:\appdata\IIS\vhosts\promusic.nl\httpdocs\modules\fe_blokken.php on line 91

Notice: Undefined index: parameters in D:\appdata\IIS\vhosts\promusic.nl\httpdocs\modules\fe_blokken.php on line 91

Notice: Undefined index: parameters in D:\appdata\IIS\vhosts\promusic.nl\httpdocs\modules\fe_blokken.php on line 91

Notice: Undefined index: parameters in D:\appdata\IIS\vhosts\promusic.nl\httpdocs\modules\fe_blokken.php on line 91

Notice: Undefined index: parameters in D:\appdata\IIS\vhosts\promusic.nl\httpdocs\modules\fe_blokken.php on line 91

Notice: Undefined index: parameters in D:\appdata\IIS\vhosts\promusic.nl\httpdocs\modules\fe_blokken.php on line 91

Notice: Undefined index: parameters in D:\appdata\IIS\vhosts\promusic.nl\httpdocs\modules\fe_blokken.php on line 91

Notice: Undefined index: parameters in D:\appdata\IIS\vhosts\promusic.nl\httpdocs\modules\fe_blokken.php on line 91

Notice: Undefined index: parameters in D:\appdata\IIS\vhosts\promusic.nl\httpdocs\modules\fe_blokken.php on line 91

Notice: Undefined index: parameters in D:\appdata\IIS\vhosts\promusic.nl\httpdocs\modules\fe_blokken.php on line 91

Notice: Undefined index: parameters in D:\appdata\IIS\vhosts\promusic.nl\httpdocs\modules\fe_blokken.php on line 91

Notice: Undefined index: parameters in D:\appdata\IIS\vhosts\promusic.nl\httpdocs\modules\fe_blokken.php on line 91

Notice: Undefined index: parameters in D:\appdata\IIS\vhosts\promusic.nl\httpdocs\modules\fe_blokken.php on line 91

Notice: Undefined index: parameters in D:\appdata\IIS\vhosts\promusic.nl\httpdocs\modules\fe_blokken.php on line 91

Notice: Undefined index: parameters in D:\appdata\IIS\vhosts\promusic.nl\httpdocs\modules\fe_blokken.php on line 91

Notice: Undefined index: parameters in D:\appdata\IIS\vhosts\promusic.nl\httpdocs\modules\fe_blokken.php on line 91

Notice: Undefined index: parameters in D:\appdata\IIS\vhosts\promusic.nl\httpdocs\modules\fe_blokken.php on line 91

Notice: Undefined index: parameters in D:\appdata\IIS\vhosts\promusic.nl\httpdocs\modules\fe_blokken.php on line 91

Notice: Undefined index: parameters in D:\appdata\IIS\vhosts\promusic.nl\httpdocs\modules\fe_blokken.php on line 91

Notice: Undefined index: parameters in D:\appdata\IIS\vhosts\promusic.nl\httpdocs\modules\fe_blokken.php on line 91

Notice: Undefined index: parameters in D:\appdata\IIS\vhosts\promusic.nl\httpdocs\modules\fe_blokken.php on line 91

Notice: Undefined index: parameters in D:\appdata\IIS\vhosts\promusic.nl\httpdocs\modules\fe_blokken.php on line 91

Notice: Undefined index: parameters in D:\appdata\IIS\vhosts\promusic.nl\httpdocs\modules\fe_blokken.php on line 91

Notice: Undefined index: parameters in D:\appdata\IIS\vhosts\promusic.nl\httpdocs\modules\fe_blokken.php on line 91

Notice: Undefined index: parameters in D:\appdata\IIS\vhosts\promusic.nl\httpdocs\modules\fe_blokken.php on line 91

Notice: Undefined index: parameters in D:\appdata\IIS\vhosts\promusic.nl\httpdocs\modules\fe_blokken.php on line 91

Notice: Undefined index: parameters in D:\appdata\IIS\vhosts\promusic.nl\httpdocs\modules\fe_blokken.php on line 91

Notice: Undefined index: parameters in D:\appdata\IIS\vhosts\promusic.nl\httpdocs\modules\fe_blokken.php on line 91

Notice: Undefined index: parameters in D:\appdata\IIS\vhosts\promusic.nl\httpdocs\modules\fe_blokken.php on line 91

Notice: Undefined index: parameters in D:\appdata\IIS\vhosts\promusic.nl\httpdocs\modules\fe_blokken.php on line 91

Notice: Undefined index: parameters in D:\appdata\IIS\vhosts\promusic.nl\httpdocs\modules\fe_blokken.php on line 91

Notice: Undefined index: parameters in D:\appdata\IIS\vhosts\promusic.nl\httpdocs\modules\fe_blokken.php on line 91

Notice: Undefined index: parameters in D:\appdata\IIS\vhosts\promusic.nl\httpdocs\modules\fe_blokken.php on line 91

Notice: Undefined index: parameters in D:\appdata\IIS\vhosts\promusic.nl\httpdocs\modules\fe_blokken.php on line 91

Notice: Undefined index: parameters in D:\appdata\IIS\vhosts\promusic.nl\httpdocs\modules\fe_blokken.php on line 91

Notice: Undefined index: parameters in D:\appdata\IIS\vhosts\promusic.nl\httpdocs\modules\fe_blokken.php on line 91

Notice: Undefined index: parameters in D:\appdata\IIS\vhosts\promusic.nl\httpdocs\modules\fe_blokken.php on line 91

Notice: Undefined index: parameters in D:\appdata\IIS\vhosts\promusic.nl\httpdocs\modules\fe_blokken.php on line 91

Notice: Undefined index: parameters in D:\appdata\IIS\vhosts\promusic.nl\httpdocs\modules\fe_blokken.php on line 91

Notice: Undefined index: parameters in D:\appdata\IIS\vhosts\promusic.nl\httpdocs\modules\fe_blokken.php on line 91

Notice: Undefined index: parameters in D:\appdata\IIS\vhosts\promusic.nl\httpdocs\modules\fe_blokken.php on line 91

Notice: Undefined index: parameters in D:\appdata\IIS\vhosts\promusic.nl\httpdocs\modules\fe_blokken.php on line 91

Notice: Undefined index: parameters in D:\appdata\IIS\vhosts\promusic.nl\httpdocs\modules\fe_blokken.php on line 91

Notice: Undefined index: parameters in D:\appdata\IIS\vhosts\promusic.nl\httpdocs\modules\fe_blokken.php on line 91

Notice: Undefined index: parameters in D:\appdata\IIS\vhosts\promusic.nl\httpdocs\modules\fe_blokken.php on line 91

Notice: Undefined index: parameters in D:\appdata\IIS\vhosts\promusic.nl\httpdocs\modules\fe_blokken.php on line 91

Notice: Undefined index: parameters in D:\appdata\IIS\vhosts\promusic.nl\httpdocs\modules\fe_blokken.php on line 91

Notice: Undefined index: parameters in D:\appdata\IIS\vhosts\promusic.nl\httpdocs\modules\fe_blokken.php on line 91

Notice: Undefined index: parameters in D:\appdata\IIS\vhosts\promusic.nl\httpdocs\modules\fe_blokken.php on line 91

Notice: Undefined index: parameters in D:\appdata\IIS\vhosts\promusic.nl\httpdocs\modules\fe_blokken.php on line 91

Notice: Undefined index: parameters in D:\appdata\IIS\vhosts\promusic.nl\httpdocs\modules\fe_blokken.php on line 91

Notice: Undefined index: parameters in D:\appdata\IIS\vhosts\promusic.nl\httpdocs\modules\fe_blokken.php on line 91

Notice: Undefined index: parameters in D:\appdata\IIS\vhosts\promusic.nl\httpdocs\modules\fe_blokken.php on line 91

Notice: Undefined index: parameters in D:\appdata\IIS\vhosts\promusic.nl\httpdocs\modules\fe_blokken.php on line 91

Notice: Undefined index: parameters in D:\appdata\IIS\vhosts\promusic.nl\httpdocs\modules\fe_blokken.php on line 91

Notice: Undefined index: parameters in D:\appdata\IIS\vhosts\promusic.nl\httpdocs\modules\fe_blokken.php on line 91

Notice: Undefined index: parameters in D:\appdata\IIS\vhosts\promusic.nl\httpdocs\modules\fe_blokken.php on line 91

Notice: Undefined index: parameters in D:\appdata\IIS\vhosts\promusic.nl\httpdocs\modules\fe_blokken.php on line 91

Notice: Undefined index: parameters in D:\appdata\IIS\vhosts\promusic.nl\httpdocs\modules\fe_blokken.php on line 91

Notice: Undefined index: parameters in D:\appdata\IIS\vhosts\promusic.nl\httpdocs\modules\fe_blokken.php on line 91

Notice: Undefined index: parameters in D:\appdata\IIS\vhosts\promusic.nl\httpdocs\modules\fe_blokken.php on line 91

Notice: Undefined index: parameters in D:\appdata\IIS\vhosts\promusic.nl\httpdocs\modules\fe_blokken.php on line 91

Notice: Undefined index: parameters in D:\appdata\IIS\vhosts\promusic.nl\httpdocs\modules\fe_blokken.php on line 91

Notice: Undefined index: parameters in D:\appdata\IIS\vhosts\promusic.nl\httpdocs\modules\fe_blokken.php on line 91

Notice: Undefined index: parameters in D:\appdata\IIS\vhosts\promusic.nl\httpdocs\modules\fe_blokken.php on line 91

Notice: Undefined index: parameters in D:\appdata\IIS\vhosts\promusic.nl\httpdocs\modules\fe_blokken.php on line 91

Notice: Undefined index: parameters in D:\appdata\IIS\vhosts\promusic.nl\httpdocs\modules\fe_blokken.php on line 91

Notice: Undefined index: parameters in D:\appdata\IIS\vhosts\promusic.nl\httpdocs\modules\fe_blokken.php on line 91

Notice: Undefined index: parameters in D:\appdata\IIS\vhosts\promusic.nl\httpdocs\modules\fe_blokken.php on line 91

Notice: Undefined index: parameters in D:\appdata\IIS\vhosts\promusic.nl\httpdocs\modules\fe_blokken.php on line 91

Notice: Undefined index: parameters in D:\appdata\IIS\vhosts\promusic.nl\httpdocs\modules\fe_blokken.php on line 91

Notice: Undefined index: parameters in D:\appdata\IIS\vhosts\promusic.nl\httpdocs\modules\fe_blokken.php on line 91

Notice: Undefined index: parameters in D:\appdata\IIS\vhosts\promusic.nl\httpdocs\modules\fe_blokken.php on line 91

Notice: Undefined index: parameters in D:\appdata\IIS\vhosts\promusic.nl\httpdocs\modules\fe_blokken.php on line 91

Notice: Undefined index: parameters in D:\appdata\IIS\vhosts\promusic.nl\httpdocs\modules\fe_blokken.php on line 91

Notice: Undefined index: parameters in D:\appdata\IIS\vhosts\promusic.nl\httpdocs\modules\fe_blokken.php on line 91

Notice: Undefined index: parameters in D:\appdata\IIS\vhosts\promusic.nl\httpdocs\modules\fe_blokken.php on line 91

Notice: Undefined index: parameters in D:\appdata\IIS\vhosts\promusic.nl\httpdocs\modules\fe_blokken.php on line 91

Notice: Undefined index: parameters in D:\appdata\IIS\vhosts\promusic.nl\httpdocs\modules\fe_blokken.php on line 91

Notice: Undefined index: parameters in D:\appdata\IIS\vhosts\promusic.nl\httpdocs\modules\fe_blokken.php on line 91

Notice: Undefined index: parameters in D:\appdata\IIS\vhosts\promusic.nl\httpdocs\modules\fe_blokken.php on line 91

Notice: Undefined index: parameters in D:\appdata\IIS\vhosts\promusic.nl\httpdocs\modules\fe_blokken.php on line 91

Notice: Undefined index: parameters in D:\appdata\IIS\vhosts\promusic.nl\httpdocs\modules\fe_blokken.php on line 91

Notice: Undefined index: parameters in D:\appdata\IIS\vhosts\promusic.nl\httpdocs\modules\fe_blokken.php on line 91

Notice: Undefined index: parameters in D:\appdata\IIS\vhosts\promusic.nl\httpdocs\modules\fe_blokken.php on line 91

Notice: Undefined index: parameters in D:\appdata\IIS\vhosts\promusic.nl\httpdocs\modules\fe_blokken.php on line 91

Notice: Undefined index: parameters in D:\appdata\IIS\vhosts\promusic.nl\httpdocs\modules\fe_blokken.php on line 91

Notice: Undefined index: parameters in D:\appdata\IIS\vhosts\promusic.nl\httpdocs\modules\fe_blokken.php on line 91

Notice: Undefined index: parameters in D:\appdata\IIS\vhosts\promusic.nl\httpdocs\modules\fe_blokken.php on line 91

Notice: Undefined index: parameters in D:\appdata\IIS\vhosts\promusic.nl\httpdocs\modules\fe_blokken.php on line 91

Notice: Undefined index: parameters in D:\appdata\IIS\vhosts\promusic.nl\httpdocs\modules\fe_blokken.php on line 91

Notice: Undefined index: parameters in D:\appdata\IIS\vhosts\promusic.nl\httpdocs\modules\fe_blokken.php on line 91

Notice: Undefined index: parameters in D:\appdata\IIS\vhosts\promusic.nl\httpdocs\modules\fe_blokken.php on line 91

Notice: Undefined index: parameters in D:\appdata\IIS\vhosts\promusic.nl\httpdocs\modules\fe_blokken.php on line 91

Notice: Undefined index: parameters in D:\appdata\IIS\vhosts\promusic.nl\httpdocs\modules\fe_blokken.php on line 91

Notice: Undefined index: parameters in D:\appdata\IIS\vhosts\promusic.nl\httpdocs\modules\fe_blokken.php on line 91

Notice: Undefined index: parameters in D:\appdata\IIS\vhosts\promusic.nl\httpdocs\modules\fe_blokken.php on line 91

Notice: Undefined index: parameters in D:\appdata\IIS\vhosts\promusic.nl\httpdocs\modules\fe_blokken.php on line 91

Notice: Undefined index: parameters in D:\appdata\IIS\vhosts\promusic.nl\httpdocs\modules\fe_blokken.php on line 91

Notice: Undefined index: parameters in D:\appdata\IIS\vhosts\promusic.nl\httpdocs\modules\fe_blokken.php on line 91

Notice: Undefined index: parameters in D:\appdata\IIS\vhosts\promusic.nl\httpdocs\modules\fe_blokken.php on line 91

Notice: Undefined index: parameters in D:\appdata\IIS\vhosts\promusic.nl\httpdocs\modules\fe_blokken.php on line 91

Notice: Undefined index: parameters in D:\appdata\IIS\vhosts\promusic.nl\httpdocs\modules\fe_blokken.php on line 91

Notice: Undefined index: parameters in D:\appdata\IIS\vhosts\promusic.nl\httpdocs\modules\fe_blokken.php on line 91

Notice: Undefined index: parameters in D:\appdata\IIS\vhosts\promusic.nl\httpdocs\modules\fe_blokken.php on line 91

Notice: Undefined index: parameters in D:\appdata\IIS\vhosts\promusic.nl\httpdocs\modules\fe_blokken.php on line 91

Notice: Undefined index: parameters in D:\appdata\IIS\vhosts\promusic.nl\httpdocs\modules\fe_blokken.php on line 91

Notice: Undefined index: parameters in D:\appdata\IIS\vhosts\promusic.nl\httpdocs\modules\fe_blokken.php on line 91

Notice: Undefined index: parameters in D:\appdata\IIS\vhosts\promusic.nl\httpdocs\modules\fe_blokken.php on line 91

Notice: Undefined index: parameters in D:\appdata\IIS\vhosts\promusic.nl\httpdocs\modules\fe_blokken.php on line 91

Notice: Undefined index: parameters in D:\appdata\IIS\vhosts\promusic.nl\httpdocs\modules\fe_blokken.php on line 91

Notice: Undefined index: parameters in D:\appdata\IIS\vhosts\promusic.nl\httpdocs\modules\fe_blokken.php on line 91

Notice: Undefined index: parameters in D:\appdata\IIS\vhosts\promusic.nl\httpdocs\modules\fe_blokken.php on line 91

Notice: Undefined index: parameters in D:\appdata\IIS\vhosts\promusic.nl\httpdocs\modules\fe_blokken.php on line 91

Notice: Undefined index: parameters in D:\appdata\IIS\vhosts\promusic.nl\httpdocs\modules\fe_blokken.php on line 91

Notice: Undefined index: parameters in D:\appdata\IIS\vhosts\promusic.nl\httpdocs\modules\fe_blokken.php on line 91

Notice: Undefined index: parameters in D:\appdata\IIS\vhosts\promusic.nl\httpdocs\modules\fe_blokken.php on line 91

Notice: Undefined index: parameters in D:\appdata\IIS\vhosts\promusic.nl\httpdocs\modules\fe_blokken.php on line 91

Notice: Undefined index: parameters in D:\appdata\IIS\vhosts\promusic.nl\httpdocs\modules\fe_blokken.php on line 91

Notice: Undefined index: parameters in D:\appdata\IIS\vhosts\promusic.nl\httpdocs\modules\fe_blokken.php on line 91

Notice: Undefined index: parameters in D:\appdata\IIS\vhosts\promusic.nl\httpdocs\modules\fe_blokken.php on line 91

Notice: Undefined index: parameters in D:\appdata\IIS\vhosts\promusic.nl\httpdocs\modules\fe_blokken.php on line 91

Notice: Undefined index: parameters in D:\appdata\IIS\vhosts\promusic.nl\httpdocs\modules\fe_blokken.php on line 91

Notice: Undefined index: parameters in D:\appdata\IIS\vhosts\promusic.nl\httpdocs\modules\fe_blokken.php on line 91

Notice: Undefined index: parameters in D:\appdata\IIS\vhosts\promusic.nl\httpdocs\modules\fe_blokken.php on line 91

Notice: Undefined index: parameters in D:\appdata\IIS\vhosts\promusic.nl\httpdocs\modules\fe_blokken.php on line 91

Notice: Undefined index: parameters in D:\appdata\IIS\vhosts\promusic.nl\httpdocs\modules\fe_blokken.php on line 91

Notice: Undefined index: parameters in D:\appdata\IIS\vhosts\promusic.nl\httpdocs\modules\fe_blokken.php on line 91

Notice: Undefined index: parameters in D:\appdata\IIS\vhosts\promusic.nl\httpdocs\modules\fe_blokken.php on line 91

Notice: Undefined index: parameters in D:\appdata\IIS\vhosts\promusic.nl\httpdocs\modules\fe_blokken.php on line 91

Notice: Undefined index: parameters in D:\appdata\IIS\vhosts\promusic.nl\httpdocs\modules\fe_blokken.php on line 91

Notice: Undefined index: parameters in D:\appdata\IIS\vhosts\promusic.nl\httpdocs\modules\fe_blokken.php on line 91

Notice: Undefined index: parameters in D:\appdata\IIS\vhosts\promusic.nl\httpdocs\modules\fe_blokken.php on line 91

Notice: Undefined index: parameters in D:\appdata\IIS\vhosts\promusic.nl\httpdocs\modules\fe_blokken.php on line 91

Notice: Undefined index: parameters in D:\appdata\IIS\vhosts\promusic.nl\httpdocs\modules\fe_blokken.php on line 91

Notice: Undefined index: parameters in D:\appdata\IIS\vhosts\promusic.nl\httpdocs\modules\fe_blokken.php on line 91

Notice: Undefined index: parameters in D:\appdata\IIS\vhosts\promusic.nl\httpdocs\modules\fe_blokken.php on line 91

Notice: Undefined index: parameters in D:\appdata\IIS\vhosts\promusic.nl\httpdocs\modules\fe_blokken.php on line 91

Notice: Undefined index: parameters in D:\appdata\IIS\vhosts\promusic.nl\httpdocs\modules\fe_blokken.php on line 91

Notice: Undefined index: parameters in D:\appdata\IIS\vhosts\promusic.nl\httpdocs\modules\fe_blokken.php on line 91

Notice: Undefined index: parameters in D:\appdata\IIS\vhosts\promusic.nl\httpdocs\modules\fe_blokken.php on line 91

Notice: Undefined index: parameters in D:\appdata\IIS\vhosts\promusic.nl\httpdocs\modules\fe_blokken.php on line 91

Notice: Undefined index: parameters in D:\appdata\IIS\vhosts\promusic.nl\httpdocs\modules\fe_blokken.php on line 91

Notice: Undefined index: parameters in D:\appdata\IIS\vhosts\promusic.nl\httpdocs\modules\fe_blokken.php on line 91

Notice: Undefined index: parameters in D:\appdata\IIS\vhosts\promusic.nl\httpdocs\modules\fe_blokken.php on line 91

Notice: Undefined index: parameters in D:\appdata\IIS\vhosts\promusic.nl\httpdocs\modules\fe_blokken.php on line 91

Notice: Undefined index: parameters in D:\appdata\IIS\vhosts\promusic.nl\httpdocs\modules\fe_blokken.php on line 91

Notice: Undefined index: parameters in D:\appdata\IIS\vhosts\promusic.nl\httpdocs\modules\fe_blokken.php on line 91

Notice: Undefined index: parameters in D:\appdata\IIS\vhosts\promusic.nl\httpdocs\modules\fe_blokken.php on line 91

Notice: Undefined index: parameters in D:\appdata\IIS\vhosts\promusic.nl\httpdocs\modules\fe_blokken.php on line 91

Notice: Undefined index: parameters in D:\appdata\IIS\vhosts\promusic.nl\httpdocs\modules\fe_blokken.php on line 91

Notice: Undefined index: parameters in D:\appdata\IIS\vhosts\promusic.nl\httpdocs\modules\fe_blokken.php on line 91

Notice: Undefined index: parameters in D:\appdata\IIS\vhosts\promusic.nl\httpdocs\modules\fe_blokken.php on line 91

Notice: Undefined index: parameters in D:\appdata\IIS\vhosts\promusic.nl\httpdocs\modules\fe_blokken.php on line 91

Notice: Undefined index: parameters in D:\appdata\IIS\vhosts\promusic.nl\httpdocs\modules\fe_blokken.php on line 91

Notice: Undefined index: parameters in D:\appdata\IIS\vhosts\promusic.nl\httpdocs\modules\fe_blokken.php on line 91

Notice: Undefined index: parameters in D:\appdata\IIS\vhosts\promusic.nl\httpdocs\modules\fe_blokken.php on line 91

Notice: Undefined index: parameters in D:\appdata\IIS\vhosts\promusic.nl\httpdocs\modules\fe_blokken.php on line 91

Notice: Undefined index: parameters in D:\appdata\IIS\vhosts\promusic.nl\httpdocs\modules\fe_blokken.php on line 91

Notice: Undefined index: parameters in D:\appdata\IIS\vhosts\promusic.nl\httpdocs\modules\fe_blokken.php on line 91

Notice: Undefined index: parameters in D:\appdata\IIS\vhosts\promusic.nl\httpdocs\modules\fe_blokken.php on line 91

Notice: Undefined index: parameters in D:\appdata\IIS\vhosts\promusic.nl\httpdocs\modules\fe_blokken.php on line 91

Notice: Undefined index: parameters in D:\appdata\IIS\vhosts\promusic.nl\httpdocs\modules\fe_blokken.php on line 91

Notice: Undefined index: parameters in D:\appdata\IIS\vhosts\promusic.nl\httpdocs\modules\fe_blokken.php on line 91

Notice: Undefined index: parameters in D:\appdata\IIS\vhosts\promusic.nl\httpdocs\modules\fe_blokken.php on line 91

Notice: Undefined index: parameters in D:\appdata\IIS\vhosts\promusic.nl\httpdocs\modules\fe_blokken.php on line 91

Notice: Undefined index: parameters in D:\appdata\IIS\vhosts\promusic.nl\httpdocs\modules\fe_blokken.php on line 91

Notice: Undefined index: parameters in D:\appdata\IIS\vhosts\promusic.nl\httpdocs\modules\fe_blokken.php on line 91

Notice: Undefined index: parameters in D:\appdata\IIS\vhosts\promusic.nl\httpdocs\modules\fe_blokken.php on line 91

Notice: Undefined index: parameters in D:\appdata\IIS\vhosts\promusic.nl\httpdocs\modules\fe_blokken.php on line 91

Notice: Undefined index: parameters in D:\appdata\IIS\vhosts\promusic.nl\httpdocs\modules\fe_blokken.php on line 91

Notice: Undefined index: parameters in D:\appdata\IIS\vhosts\promusic.nl\httpdocs\modules\fe_blokken.php on line 91

Notice: Undefined index: parameters in D:\appdata\IIS\vhosts\promusic.nl\httpdocs\modules\fe_blokken.php on line 91

Notice: Undefined index: parameters in D:\appdata\IIS\vhosts\promusic.nl\httpdocs\modules\fe_blokken.php on line 91

Notice: Undefined index: parameters in D:\appdata\IIS\vhosts\promusic.nl\httpdocs\modules\fe_blokken.php on line 91

Notice: Undefined index: parameters in D:\appdata\IIS\vhosts\promusic.nl\httpdocs\modules\fe_blokken.php on line 91

Notice: Undefined index: parameters in D:\appdata\IIS\vhosts\promusic.nl\httpdocs\modules\fe_blokken.php on line 91

Notice: Undefined index: parameters in D:\appdata\IIS\vhosts\promusic.nl\httpdocs\modules\fe_blokken.php on line 91

Notice: Undefined index: parameters in D:\appdata\IIS\vhosts\promusic.nl\httpdocs\modules\fe_blokken.php on line 91

Notice: Undefined index: parameters in D:\appdata\IIS\vhosts\promusic.nl\httpdocs\modules\fe_blokken.php on line 91

Notice: Undefined index: parameters in D:\appdata\IIS\vhosts\promusic.nl\httpdocs\modules\fe_blokken.php on line 91

Notice: Undefined index: parameters in D:\appdata\IIS\vhosts\promusic.nl\httpdocs\modules\fe_blokken.php on line 91

Notice: Undefined index: parameters in D:\appdata\IIS\vhosts\promusic.nl\httpdocs\modules\fe_blokken.php on line 91

Notice: Undefined index: parameters in D:\appdata\IIS\vhosts\promusic.nl\httpdocs\modules\fe_blokken.php on line 91

Notice: Undefined index: parameters in D:\appdata\IIS\vhosts\promusic.nl\httpdocs\modules\fe_blokken.php on line 91

Notice: Undefined index: parameters in D:\appdata\IIS\vhosts\promusic.nl\httpdocs\modules\fe_blokken.php on line 91

Notice: Undefined index: parameters in D:\appdata\IIS\vhosts\promusic.nl\httpdocs\modules\fe_blokken.php on line 91

Notice: Undefined index: parameters in D:\appdata\IIS\vhosts\promusic.nl\httpdocs\modules\fe_blokken.php on line 91

Notice: Undefined index: parameters in D:\appdata\IIS\vhosts\promusic.nl\httpdocs\modules\fe_blokken.php on line 91

Notice: Undefined index: parameters in D:\appdata\IIS\vhosts\promusic.nl\httpdocs\modules\fe_blokken.php on line 91

Notice: Undefined index: parameters in D:\appdata\IIS\vhosts\promusic.nl\httpdocs\modules\fe_blokken.php on line 91

Notice: Undefined index: parameters in D:\appdata\IIS\vhosts\promusic.nl\httpdocs\modules\fe_blokken.php on line 91

Notice: Undefined index: parameters in D:\appdata\IIS\vhosts\promusic.nl\httpdocs\modules\fe_blokken.php on line 91

Notice: Undefined index: parameters in D:\appdata\IIS\vhosts\promusic.nl\httpdocs\modules\fe_blokken.php on line 91

Notice: Undefined index: parameters in D:\appdata\IIS\vhosts\promusic.nl\httpdocs\modules\fe_blokken.php on line 91

Notice: Undefined index: parameters in D:\appdata\IIS\vhosts\promusic.nl\httpdocs\modules\fe_blokken.php on line 91

Notice: Undefined index: parameters in D:\appdata\IIS\vhosts\promusic.nl\httpdocs\modules\fe_blokken.php on line 91

Notice: Undefined index: parameters in D:\appdata\IIS\vhosts\promusic.nl\httpdocs\modules\fe_blokken.php on line 91

Notice: Undefined index: parameters in D:\appdata\IIS\vhosts\promusic.nl\httpdocs\modules\fe_blokken.php on line 91

Notice: Undefined index: parameters in D:\appdata\IIS\vhosts\promusic.nl\httpdocs\modules\fe_blokken.php on line 91

Notice: Undefined index: parameters in D:\appdata\IIS\vhosts\promusic.nl\httpdocs\modules\fe_blokken.php on line 91

Notice: Undefined index: parameters in D:\appdata\IIS\vhosts\promusic.nl\httpdocs\modules\fe_blokken.php on line 91

Notice: Undefined index: parameters in D:\appdata\IIS\vhosts\promusic.nl\httpdocs\modules\fe_blokken.php on line 91

Notice: Undefined index: parameters in D:\appdata\IIS\vhosts\promusic.nl\httpdocs\modules\fe_blokken.php on line 91

Notice: Undefined index: parameters in D:\appdata\IIS\vhosts\promusic.nl\httpdocs\modules\fe_blokken.php on line 91

Notice: Undefined index: parameters in D:\appdata\IIS\vhosts\promusic.nl\httpdocs\modules\fe_blokken.php on line 91

Notice: Undefined index: parameters in D:\appdata\IIS\vhosts\promusic.nl\httpdocs\modules\fe_blokken.php on line 91

Notice: Undefined index: parameters in D:\appdata\IIS\vhosts\promusic.nl\httpdocs\modules\fe_blokken.php on line 91

Notice: Undefined index: parameters in D:\appdata\IIS\vhosts\promusic.nl\httpdocs\modules\fe_blokken.php on line 91

Notice: Undefined index: parameters in D:\appdata\IIS\vhosts\promusic.nl\httpdocs\modules\fe_blokken.php on line 91

Notice: Undefined index: parameters in D:\appdata\IIS\vhosts\promusic.nl\httpdocs\modules\fe_blokken.php on line 91

Notice: Undefined index: parameters in D:\appdata\IIS\vhosts\promusic.nl\httpdocs\modules\fe_blokken.php on line 91

Notice: Undefined index: parameters in D:\appdata\IIS\vhosts\promusic.nl\httpdocs\modules\fe_blokken.php on line 91

Notice: Undefined index: parameters in D:\appdata\IIS\vhosts\promusic.nl\httpdocs\modules\fe_blokken.php on line 91

Notice: Undefined index: parameters in D:\appdata\IIS\vhosts\promusic.nl\httpdocs\modules\fe_blokken.php on line 91

Notice: Undefined index: parameters in D:\appdata\IIS\vhosts\promusic.nl\httpdocs\modules\fe_blokken.php on line 91

Notice: Undefined index: parameters in D:\appdata\IIS\vhosts\promusic.nl\httpdocs\modules\fe_blokken.php on line 91

Notice: Undefined index: parameters in D:\appdata\IIS\vhosts\promusic.nl\httpdocs\modules\fe_blokken.php on line 91

Notice: Undefined index: parameters in D:\appdata\IIS\vhosts\promusic.nl\httpdocs\modules\fe_blokken.php on line 91

Notice: Undefined index: parameters in D:\appdata\IIS\vhosts\promusic.nl\httpdocs\modules\fe_blokken.php on line 91

Notice: Undefined index: parameters in D:\appdata\IIS\vhosts\promusic.nl\httpdocs\modules\fe_blokken.php on line 91

Notice: Undefined index: parameters in D:\appdata\IIS\vhosts\promusic.nl\httpdocs\modules\fe_blokken.php on line 91

Notice: Undefined index: parameters in D:\appdata\IIS\vhosts\promusic.nl\httpdocs\modules\fe_blokken.php on line 91

Notice: Undefined index: parameters in D:\appdata\IIS\vhosts\promusic.nl\httpdocs\modules\fe_blokken.php on line 91

Notice: Undefined index: parameters in D:\appdata\IIS\vhosts\promusic.nl\httpdocs\modules\fe_blokken.php on line 91

Notice: Undefined index: parameters in D:\appdata\IIS\vhosts\promusic.nl\httpdocs\modules\fe_blokken.php on line 91

Notice: Undefined index: parameters in D:\appdata\IIS\vhosts\promusic.nl\httpdocs\modules\fe_blokken.php on line 91

Notice: Undefined index: parameters in D:\appdata\IIS\vhosts\promusic.nl\httpdocs\modules\fe_blokken.php on line 91

Notice: Undefined index: parameters in D:\appdata\IIS\vhosts\promusic.nl\httpdocs\modules\fe_blokken.php on line 91

Notice: Undefined index: parameters in D:\appdata\IIS\vhosts\promusic.nl\httpdocs\modules\fe_blokken.php on line 91

Notice: Undefined index: parameters in D:\appdata\IIS\vhosts\promusic.nl\httpdocs\modules\fe_blokken.php on line 91

Notice: Undefined index: parameters in D:\appdata\IIS\vhosts\promusic.nl\httpdocs\modules\fe_blokken.php on line 91

Notice: Undefined index: parameters in D:\appdata\IIS\vhosts\promusic.nl\httpdocs\modules\fe_blokken.php on line 91

Notice: Undefined index: parameters in D:\appdata\IIS\vhosts\promusic.nl\httpdocs\modules\fe_blokken.php on line 91

Notice: Undefined index: parameters in D:\appdata\IIS\vhosts\promusic.nl\httpdocs\modules\fe_blokken.php on line 91

Notice: Undefined index: parameters in D:\appdata\IIS\vhosts\promusic.nl\httpdocs\modules\fe_blokken.php on line 91

Notice: Undefined index: parameters in D:\appdata\IIS\vhosts\promusic.nl\httpdocs\modules\fe_blokken.php on line 91

Notice: Undefined index: parameters in D:\appdata\IIS\vhosts\promusic.nl\httpdocs\modules\fe_blokken.php on line 91

Notice: Undefined index: parameters in D:\appdata\IIS\vhosts\promusic.nl\httpdocs\modules\fe_blokken.php on line 91

Notice: Undefined index: parameters in D:\appdata\IIS\vhosts\promusic.nl\httpdocs\modules\fe_blokken.php on line 91

Notice: Undefined index: parameters in D:\appdata\IIS\vhosts\promusic.nl\httpdocs\modules\fe_blokken.php on line 91

Notice: Undefined index: parameters in D:\appdata\IIS\vhosts\promusic.nl\httpdocs\modules\fe_blokken.php on line 91