Notice: Undefined index: parameters in D:\appdata\IIS\vhosts\promusic.nl\httpdocs\modules\fe_winkelwagentje.php on line 402

Notice: Undefined index: parameters in D:\appdata\IIS\vhosts\promusic.nl\httpdocs\modules\fe_winkelwagentje.php on line 403

Notice: Undefined index: verzendkosten in D:\appdata\IIS\vhosts\promusic.nl\httpdocs\modules\fe_winkelwagentje.php on line 404

Notice: Undefined index: orderkorting in D:\appdata\IIS\vhosts\promusic.nl\httpdocs\modules\fe_winkelwagentje.php on line 404

Notice: Undefined index: verzendkosten in D:\appdata\IIS\vhosts\promusic.nl\httpdocs\modules\fe_winkelwagentje.php on line 405

Notice: Undefined index: orderkorting in D:\appdata\IIS\vhosts\promusic.nl\httpdocs\modules\fe_winkelwagentje.php on line 406

Notice: Undefined index: verzendkosten in D:\appdata\IIS\vhosts\promusic.nl\httpdocs\modules\fe_winkelwagentje.php on line 408

Songs of Praise 5 okt Dordrecht met liederen van o.a. Bredewout
---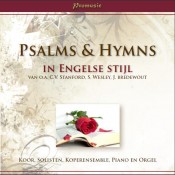 Geïnspireerd door het gelijknamige BBC programma en de circa 15 jaar geleden beëindigde zangavonden in de Grote kerk van Dordrecht, onder de zelfde naam, rees de vraag of de in het verleden gemaakte geluidsbanden nog op CD te zetten zouden zijn. Echter al het oorspronkelijke geluidsmateriaal bleek inmiddels te zijn vernietigd. Het enige dat nog resteerde was een aantal cassettebandjes die destijds voor intern gebruik werden geproduceerd en verkocht. In samenspraak met Jelte Veenhoven, Gerard van der Zijden en Cees Trapman nam Dhr. Frans Bakkenes het initiatief om te komen tot het organiseren van een grote zangavond met 5 koren onder de naam Songs of Praise in de Grote Kerk van Dordrecht op zaterdag 5 oktober 2013.
Songs of Praise heeft als doel liederen te zingen uit de traditie van de Engelse kerk. (Anglicaans)
De liederen bestaan uit Hymns en Anthems. Hymns zijn de gezangen uit de Engelse kerkelijke liedbundels en Anthems zijn vrije composities op letterlijke bijbelteksten. Tijdens de Songs of Praise avond wordt soms in het Engels gezongen, maar ook op Nederlandse teksten.
Ook composities van Nederlandse componisten in de traditie van de Engelse kerkmuziek kunnen worden opgenomen in de programmering. Daarom is contact met Promusic gezocht. Op het concert van 5 oktober worden 4 liederen van Johan Bredewout uit de Psalms&Hymns serie van Promusic gezongen.
De prachtige kathedrale akoestiek van de Grote Kerk in Dordrecht en het imposante Kam-orgel in de Grote kerk van Dordrecht zijn de basis voor de muzikale begeleiding van de koren en de samenzang.
Met name in de Hymns is er ruimte voor samenzang. Daarnaast wordt de begeleiding naar goed Engels gebruik aangevuld met koperblazers (kwintet) en slagwerk (pauken).
Medewerkenden deze avond zullen zijn:
Chr. Gem. Kerckeboschkoor Zeist.
Chr. Gem koor Looft den Heer De Meern.
Chr. Gem koor Omnia Coen Deo nieuw Lekkerland.
Chr. Gem koor Groote lindt Zwijndrecht.
C.R.M Deo Dathus IJsselstein.

Pauken

Gerard van der Zijden orgel

Algehele Leiding dirigent Jelte Veenhoven
Wilt u alvast genieten van de prachtige muziek; bestel dan de cd Psalms & Hymns
Of bestel deze prachtige arrangementen voor uw koor.
Bestel kaarten via de site van Song of Praise of kijk voor meer informatie: KAARTEN
Nieuwsoverzicht

Notice: Undefined index: parameters in D:\appdata\IIS\vhosts\promusic.nl\httpdocs\modules\fe_blokken.php on line 91

Notice: Undefined index: parameters in D:\appdata\IIS\vhosts\promusic.nl\httpdocs\modules\fe_blokken.php on line 91

Notice: Undefined index: parameters in D:\appdata\IIS\vhosts\promusic.nl\httpdocs\modules\fe_blokken.php on line 91

Notice: Undefined index: parameters in D:\appdata\IIS\vhosts\promusic.nl\httpdocs\modules\fe_blokken.php on line 91

Notice: Undefined index: parameters in D:\appdata\IIS\vhosts\promusic.nl\httpdocs\modules\fe_blokken.php on line 91

Notice: Undefined index: parameters in D:\appdata\IIS\vhosts\promusic.nl\httpdocs\modules\fe_blokken.php on line 91

Notice: Undefined index: parameters in D:\appdata\IIS\vhosts\promusic.nl\httpdocs\modules\fe_blokken.php on line 91

Notice: Undefined index: parameters in D:\appdata\IIS\vhosts\promusic.nl\httpdocs\modules\fe_blokken.php on line 91

Notice: Undefined index: parameters in D:\appdata\IIS\vhosts\promusic.nl\httpdocs\modules\fe_blokken.php on line 91

Notice: Undefined index: parameters in D:\appdata\IIS\vhosts\promusic.nl\httpdocs\modules\fe_blokken.php on line 91

Notice: Undefined index: parameters in D:\appdata\IIS\vhosts\promusic.nl\httpdocs\modules\fe_blokken.php on line 91

Notice: Undefined index: parameters in D:\appdata\IIS\vhosts\promusic.nl\httpdocs\modules\fe_blokken.php on line 91

Notice: Undefined index: parameters in D:\appdata\IIS\vhosts\promusic.nl\httpdocs\modules\fe_blokken.php on line 91

Notice: Undefined index: parameters in D:\appdata\IIS\vhosts\promusic.nl\httpdocs\modules\fe_blokken.php on line 91

Notice: Undefined index: parameters in D:\appdata\IIS\vhosts\promusic.nl\httpdocs\modules\fe_blokken.php on line 91

Notice: Undefined index: parameters in D:\appdata\IIS\vhosts\promusic.nl\httpdocs\modules\fe_blokken.php on line 91

Notice: Undefined index: parameters in D:\appdata\IIS\vhosts\promusic.nl\httpdocs\modules\fe_blokken.php on line 91

Notice: Undefined index: parameters in D:\appdata\IIS\vhosts\promusic.nl\httpdocs\modules\fe_blokken.php on line 91

Notice: Undefined index: parameters in D:\appdata\IIS\vhosts\promusic.nl\httpdocs\modules\fe_blokken.php on line 91

Notice: Undefined index: parameters in D:\appdata\IIS\vhosts\promusic.nl\httpdocs\modules\fe_blokken.php on line 91

Notice: Undefined index: parameters in D:\appdata\IIS\vhosts\promusic.nl\httpdocs\modules\fe_blokken.php on line 91

Notice: Undefined index: parameters in D:\appdata\IIS\vhosts\promusic.nl\httpdocs\modules\fe_blokken.php on line 91

Notice: Undefined index: parameters in D:\appdata\IIS\vhosts\promusic.nl\httpdocs\modules\fe_blokken.php on line 91

Notice: Undefined index: parameters in D:\appdata\IIS\vhosts\promusic.nl\httpdocs\modules\fe_blokken.php on line 91

Notice: Undefined index: parameters in D:\appdata\IIS\vhosts\promusic.nl\httpdocs\modules\fe_blokken.php on line 91

Notice: Undefined index: parameters in D:\appdata\IIS\vhosts\promusic.nl\httpdocs\modules\fe_blokken.php on line 91

Notice: Undefined index: parameters in D:\appdata\IIS\vhosts\promusic.nl\httpdocs\modules\fe_blokken.php on line 91

Notice: Undefined index: parameters in D:\appdata\IIS\vhosts\promusic.nl\httpdocs\modules\fe_blokken.php on line 91

Notice: Undefined index: parameters in D:\appdata\IIS\vhosts\promusic.nl\httpdocs\modules\fe_blokken.php on line 91

Notice: Undefined index: parameters in D:\appdata\IIS\vhosts\promusic.nl\httpdocs\modules\fe_blokken.php on line 91

Notice: Undefined index: parameters in D:\appdata\IIS\vhosts\promusic.nl\httpdocs\modules\fe_blokken.php on line 91

Notice: Undefined index: parameters in D:\appdata\IIS\vhosts\promusic.nl\httpdocs\modules\fe_blokken.php on line 91

Notice: Undefined index: parameters in D:\appdata\IIS\vhosts\promusic.nl\httpdocs\modules\fe_blokken.php on line 91

Notice: Undefined index: parameters in D:\appdata\IIS\vhosts\promusic.nl\httpdocs\modules\fe_blokken.php on line 91

Notice: Undefined index: parameters in D:\appdata\IIS\vhosts\promusic.nl\httpdocs\modules\fe_blokken.php on line 91

Notice: Undefined index: parameters in D:\appdata\IIS\vhosts\promusic.nl\httpdocs\modules\fe_blokken.php on line 91

Notice: Undefined index: parameters in D:\appdata\IIS\vhosts\promusic.nl\httpdocs\modules\fe_blokken.php on line 91

Notice: Undefined index: parameters in D:\appdata\IIS\vhosts\promusic.nl\httpdocs\modules\fe_blokken.php on line 91

Notice: Undefined index: parameters in D:\appdata\IIS\vhosts\promusic.nl\httpdocs\modules\fe_blokken.php on line 91

Notice: Undefined index: parameters in D:\appdata\IIS\vhosts\promusic.nl\httpdocs\modules\fe_blokken.php on line 91

Notice: Undefined index: parameters in D:\appdata\IIS\vhosts\promusic.nl\httpdocs\modules\fe_blokken.php on line 91

Notice: Undefined index: parameters in D:\appdata\IIS\vhosts\promusic.nl\httpdocs\modules\fe_blokken.php on line 91

Notice: Undefined index: parameters in D:\appdata\IIS\vhosts\promusic.nl\httpdocs\modules\fe_blokken.php on line 91

Notice: Undefined index: parameters in D:\appdata\IIS\vhosts\promusic.nl\httpdocs\modules\fe_blokken.php on line 91

Notice: Undefined index: parameters in D:\appdata\IIS\vhosts\promusic.nl\httpdocs\modules\fe_blokken.php on line 91

Notice: Undefined index: parameters in D:\appdata\IIS\vhosts\promusic.nl\httpdocs\modules\fe_blokken.php on line 91

Notice: Undefined index: parameters in D:\appdata\IIS\vhosts\promusic.nl\httpdocs\modules\fe_blokken.php on line 91

Notice: Undefined index: parameters in D:\appdata\IIS\vhosts\promusic.nl\httpdocs\modules\fe_blokken.php on line 91

Notice: Undefined index: parameters in D:\appdata\IIS\vhosts\promusic.nl\httpdocs\modules\fe_blokken.php on line 91

Notice: Undefined index: parameters in D:\appdata\IIS\vhosts\promusic.nl\httpdocs\modules\fe_blokken.php on line 91

Notice: Undefined index: parameters in D:\appdata\IIS\vhosts\promusic.nl\httpdocs\modules\fe_blokken.php on line 91

Notice: Undefined index: parameters in D:\appdata\IIS\vhosts\promusic.nl\httpdocs\modules\fe_blokken.php on line 91

Notice: Undefined index: parameters in D:\appdata\IIS\vhosts\promusic.nl\httpdocs\modules\fe_blokken.php on line 91

Notice: Undefined index: parameters in D:\appdata\IIS\vhosts\promusic.nl\httpdocs\modules\fe_blokken.php on line 91

Notice: Undefined index: parameters in D:\appdata\IIS\vhosts\promusic.nl\httpdocs\modules\fe_blokken.php on line 91

Notice: Undefined index: parameters in D:\appdata\IIS\vhosts\promusic.nl\httpdocs\modules\fe_blokken.php on line 91

Notice: Undefined index: parameters in D:\appdata\IIS\vhosts\promusic.nl\httpdocs\modules\fe_blokken.php on line 91

Notice: Undefined index: parameters in D:\appdata\IIS\vhosts\promusic.nl\httpdocs\modules\fe_blokken.php on line 91

Notice: Undefined index: parameters in D:\appdata\IIS\vhosts\promusic.nl\httpdocs\modules\fe_blokken.php on line 91

Notice: Undefined index: parameters in D:\appdata\IIS\vhosts\promusic.nl\httpdocs\modules\fe_blokken.php on line 91

Notice: Undefined index: parameters in D:\appdata\IIS\vhosts\promusic.nl\httpdocs\modules\fe_blokken.php on line 91

Notice: Undefined index: parameters in D:\appdata\IIS\vhosts\promusic.nl\httpdocs\modules\fe_blokken.php on line 91

Notice: Undefined index: parameters in D:\appdata\IIS\vhosts\promusic.nl\httpdocs\modules\fe_blokken.php on line 91

Notice: Undefined index: parameters in D:\appdata\IIS\vhosts\promusic.nl\httpdocs\modules\fe_blokken.php on line 91

Notice: Undefined index: parameters in D:\appdata\IIS\vhosts\promusic.nl\httpdocs\modules\fe_blokken.php on line 91

Notice: Undefined index: parameters in D:\appdata\IIS\vhosts\promusic.nl\httpdocs\modules\fe_blokken.php on line 91

Notice: Undefined index: parameters in D:\appdata\IIS\vhosts\promusic.nl\httpdocs\modules\fe_blokken.php on line 91

Notice: Undefined index: parameters in D:\appdata\IIS\vhosts\promusic.nl\httpdocs\modules\fe_blokken.php on line 91

Notice: Undefined index: parameters in D:\appdata\IIS\vhosts\promusic.nl\httpdocs\modules\fe_blokken.php on line 91

Notice: Undefined index: parameters in D:\appdata\IIS\vhosts\promusic.nl\httpdocs\modules\fe_blokken.php on line 91

Notice: Undefined index: parameters in D:\appdata\IIS\vhosts\promusic.nl\httpdocs\modules\fe_blokken.php on line 91

Notice: Undefined index: parameters in D:\appdata\IIS\vhosts\promusic.nl\httpdocs\modules\fe_blokken.php on line 91

Notice: Undefined index: parameters in D:\appdata\IIS\vhosts\promusic.nl\httpdocs\modules\fe_blokken.php on line 91

Notice: Undefined index: parameters in D:\appdata\IIS\vhosts\promusic.nl\httpdocs\modules\fe_blokken.php on line 91

Notice: Undefined index: parameters in D:\appdata\IIS\vhosts\promusic.nl\httpdocs\modules\fe_blokken.php on line 91

Notice: Undefined index: parameters in D:\appdata\IIS\vhosts\promusic.nl\httpdocs\modules\fe_blokken.php on line 91

Notice: Undefined index: parameters in D:\appdata\IIS\vhosts\promusic.nl\httpdocs\modules\fe_blokken.php on line 91

Notice: Undefined index: parameters in D:\appdata\IIS\vhosts\promusic.nl\httpdocs\modules\fe_blokken.php on line 91

Notice: Undefined index: parameters in D:\appdata\IIS\vhosts\promusic.nl\httpdocs\modules\fe_blokken.php on line 91

Notice: Undefined index: parameters in D:\appdata\IIS\vhosts\promusic.nl\httpdocs\modules\fe_blokken.php on line 91

Notice: Undefined index: parameters in D:\appdata\IIS\vhosts\promusic.nl\httpdocs\modules\fe_blokken.php on line 91

Notice: Undefined index: parameters in D:\appdata\IIS\vhosts\promusic.nl\httpdocs\modules\fe_blokken.php on line 91

Notice: Undefined index: parameters in D:\appdata\IIS\vhosts\promusic.nl\httpdocs\modules\fe_blokken.php on line 91

Notice: Undefined index: parameters in D:\appdata\IIS\vhosts\promusic.nl\httpdocs\modules\fe_blokken.php on line 91

Notice: Undefined index: parameters in D:\appdata\IIS\vhosts\promusic.nl\httpdocs\modules\fe_blokken.php on line 91

Notice: Undefined index: parameters in D:\appdata\IIS\vhosts\promusic.nl\httpdocs\modules\fe_blokken.php on line 91

Notice: Undefined index: parameters in D:\appdata\IIS\vhosts\promusic.nl\httpdocs\modules\fe_blokken.php on line 91

Notice: Undefined index: parameters in D:\appdata\IIS\vhosts\promusic.nl\httpdocs\modules\fe_blokken.php on line 91

Notice: Undefined index: parameters in D:\appdata\IIS\vhosts\promusic.nl\httpdocs\modules\fe_blokken.php on line 91

Notice: Undefined index: parameters in D:\appdata\IIS\vhosts\promusic.nl\httpdocs\modules\fe_blokken.php on line 91

Notice: Undefined index: parameters in D:\appdata\IIS\vhosts\promusic.nl\httpdocs\modules\fe_blokken.php on line 91

Notice: Undefined index: parameters in D:\appdata\IIS\vhosts\promusic.nl\httpdocs\modules\fe_blokken.php on line 91

Notice: Undefined index: parameters in D:\appdata\IIS\vhosts\promusic.nl\httpdocs\modules\fe_blokken.php on line 91

Notice: Undefined index: parameters in D:\appdata\IIS\vhosts\promusic.nl\httpdocs\modules\fe_blokken.php on line 91

Notice: Undefined index: parameters in D:\appdata\IIS\vhosts\promusic.nl\httpdocs\modules\fe_blokken.php on line 91

Notice: Undefined index: parameters in D:\appdata\IIS\vhosts\promusic.nl\httpdocs\modules\fe_blokken.php on line 91

Notice: Undefined index: parameters in D:\appdata\IIS\vhosts\promusic.nl\httpdocs\modules\fe_blokken.php on line 91

Notice: Undefined index: parameters in D:\appdata\IIS\vhosts\promusic.nl\httpdocs\modules\fe_blokken.php on line 91

Notice: Undefined index: parameters in D:\appdata\IIS\vhosts\promusic.nl\httpdocs\modules\fe_blokken.php on line 91

Notice: Undefined index: parameters in D:\appdata\IIS\vhosts\promusic.nl\httpdocs\modules\fe_blokken.php on line 91

Notice: Undefined index: parameters in D:\appdata\IIS\vhosts\promusic.nl\httpdocs\modules\fe_blokken.php on line 91

Notice: Undefined index: parameters in D:\appdata\IIS\vhosts\promusic.nl\httpdocs\modules\fe_blokken.php on line 91

Notice: Undefined index: parameters in D:\appdata\IIS\vhosts\promusic.nl\httpdocs\modules\fe_blokken.php on line 91

Notice: Undefined index: parameters in D:\appdata\IIS\vhosts\promusic.nl\httpdocs\modules\fe_blokken.php on line 91

Notice: Undefined index: parameters in D:\appdata\IIS\vhosts\promusic.nl\httpdocs\modules\fe_blokken.php on line 91

Notice: Undefined index: parameters in D:\appdata\IIS\vhosts\promusic.nl\httpdocs\modules\fe_blokken.php on line 91

Notice: Undefined index: parameters in D:\appdata\IIS\vhosts\promusic.nl\httpdocs\modules\fe_blokken.php on line 91

Notice: Undefined index: parameters in D:\appdata\IIS\vhosts\promusic.nl\httpdocs\modules\fe_blokken.php on line 91

Notice: Undefined index: parameters in D:\appdata\IIS\vhosts\promusic.nl\httpdocs\modules\fe_blokken.php on line 91

Notice: Undefined index: parameters in D:\appdata\IIS\vhosts\promusic.nl\httpdocs\modules\fe_blokken.php on line 91

Notice: Undefined index: parameters in D:\appdata\IIS\vhosts\promusic.nl\httpdocs\modules\fe_blokken.php on line 91

Notice: Undefined index: parameters in D:\appdata\IIS\vhosts\promusic.nl\httpdocs\modules\fe_blokken.php on line 91

Notice: Undefined index: parameters in D:\appdata\IIS\vhosts\promusic.nl\httpdocs\modules\fe_blokken.php on line 91

Notice: Undefined index: parameters in D:\appdata\IIS\vhosts\promusic.nl\httpdocs\modules\fe_blokken.php on line 91

Notice: Undefined index: parameters in D:\appdata\IIS\vhosts\promusic.nl\httpdocs\modules\fe_blokken.php on line 91

Notice: Undefined index: parameters in D:\appdata\IIS\vhosts\promusic.nl\httpdocs\modules\fe_blokken.php on line 91

Notice: Undefined index: parameters in D:\appdata\IIS\vhosts\promusic.nl\httpdocs\modules\fe_blokken.php on line 91

Notice: Undefined index: parameters in D:\appdata\IIS\vhosts\promusic.nl\httpdocs\modules\fe_blokken.php on line 91

Notice: Undefined index: parameters in D:\appdata\IIS\vhosts\promusic.nl\httpdocs\modules\fe_blokken.php on line 91

Notice: Undefined index: parameters in D:\appdata\IIS\vhosts\promusic.nl\httpdocs\modules\fe_blokken.php on line 91

Notice: Undefined index: parameters in D:\appdata\IIS\vhosts\promusic.nl\httpdocs\modules\fe_blokken.php on line 91

Notice: Undefined index: parameters in D:\appdata\IIS\vhosts\promusic.nl\httpdocs\modules\fe_blokken.php on line 91

Notice: Undefined index: parameters in D:\appdata\IIS\vhosts\promusic.nl\httpdocs\modules\fe_blokken.php on line 91

Notice: Undefined index: parameters in D:\appdata\IIS\vhosts\promusic.nl\httpdocs\modules\fe_blokken.php on line 91

Notice: Undefined index: parameters in D:\appdata\IIS\vhosts\promusic.nl\httpdocs\modules\fe_blokken.php on line 91

Notice: Undefined index: parameters in D:\appdata\IIS\vhosts\promusic.nl\httpdocs\modules\fe_blokken.php on line 91

Notice: Undefined index: parameters in D:\appdata\IIS\vhosts\promusic.nl\httpdocs\modules\fe_blokken.php on line 91

Notice: Undefined index: parameters in D:\appdata\IIS\vhosts\promusic.nl\httpdocs\modules\fe_blokken.php on line 91

Notice: Undefined index: parameters in D:\appdata\IIS\vhosts\promusic.nl\httpdocs\modules\fe_blokken.php on line 91

Notice: Undefined index: parameters in D:\appdata\IIS\vhosts\promusic.nl\httpdocs\modules\fe_blokken.php on line 91

Notice: Undefined index: parameters in D:\appdata\IIS\vhosts\promusic.nl\httpdocs\modules\fe_blokken.php on line 91

Notice: Undefined index: parameters in D:\appdata\IIS\vhosts\promusic.nl\httpdocs\modules\fe_blokken.php on line 91

Notice: Undefined index: parameters in D:\appdata\IIS\vhosts\promusic.nl\httpdocs\modules\fe_blokken.php on line 91

Notice: Undefined index: parameters in D:\appdata\IIS\vhosts\promusic.nl\httpdocs\modules\fe_blokken.php on line 91

Notice: Undefined index: parameters in D:\appdata\IIS\vhosts\promusic.nl\httpdocs\modules\fe_blokken.php on line 91

Notice: Undefined index: parameters in D:\appdata\IIS\vhosts\promusic.nl\httpdocs\modules\fe_blokken.php on line 91

Notice: Undefined index: parameters in D:\appdata\IIS\vhosts\promusic.nl\httpdocs\modules\fe_blokken.php on line 91

Notice: Undefined index: parameters in D:\appdata\IIS\vhosts\promusic.nl\httpdocs\modules\fe_blokken.php on line 91

Notice: Undefined index: parameters in D:\appdata\IIS\vhosts\promusic.nl\httpdocs\modules\fe_blokken.php on line 91

Notice: Undefined index: parameters in D:\appdata\IIS\vhosts\promusic.nl\httpdocs\modules\fe_blokken.php on line 91

Notice: Undefined index: parameters in D:\appdata\IIS\vhosts\promusic.nl\httpdocs\modules\fe_blokken.php on line 91

Notice: Undefined index: parameters in D:\appdata\IIS\vhosts\promusic.nl\httpdocs\modules\fe_blokken.php on line 91

Notice: Undefined index: parameters in D:\appdata\IIS\vhosts\promusic.nl\httpdocs\modules\fe_blokken.php on line 91

Notice: Undefined index: parameters in D:\appdata\IIS\vhosts\promusic.nl\httpdocs\modules\fe_blokken.php on line 91

Notice: Undefined index: parameters in D:\appdata\IIS\vhosts\promusic.nl\httpdocs\modules\fe_blokken.php on line 91

Notice: Undefined index: parameters in D:\appdata\IIS\vhosts\promusic.nl\httpdocs\modules\fe_blokken.php on line 91

Notice: Undefined index: parameters in D:\appdata\IIS\vhosts\promusic.nl\httpdocs\modules\fe_blokken.php on line 91

Notice: Undefined index: parameters in D:\appdata\IIS\vhosts\promusic.nl\httpdocs\modules\fe_blokken.php on line 91

Notice: Undefined index: parameters in D:\appdata\IIS\vhosts\promusic.nl\httpdocs\modules\fe_blokken.php on line 91

Notice: Undefined index: parameters in D:\appdata\IIS\vhosts\promusic.nl\httpdocs\modules\fe_blokken.php on line 91

Notice: Undefined index: parameters in D:\appdata\IIS\vhosts\promusic.nl\httpdocs\modules\fe_blokken.php on line 91

Notice: Undefined index: parameters in D:\appdata\IIS\vhosts\promusic.nl\httpdocs\modules\fe_blokken.php on line 91

Notice: Undefined index: parameters in D:\appdata\IIS\vhosts\promusic.nl\httpdocs\modules\fe_blokken.php on line 91

Notice: Undefined index: parameters in D:\appdata\IIS\vhosts\promusic.nl\httpdocs\modules\fe_blokken.php on line 91

Notice: Undefined index: parameters in D:\appdata\IIS\vhosts\promusic.nl\httpdocs\modules\fe_blokken.php on line 91

Notice: Undefined index: parameters in D:\appdata\IIS\vhosts\promusic.nl\httpdocs\modules\fe_blokken.php on line 91

Notice: Undefined index: parameters in D:\appdata\IIS\vhosts\promusic.nl\httpdocs\modules\fe_blokken.php on line 91

Notice: Undefined index: parameters in D:\appdata\IIS\vhosts\promusic.nl\httpdocs\modules\fe_blokken.php on line 91

Notice: Undefined index: parameters in D:\appdata\IIS\vhosts\promusic.nl\httpdocs\modules\fe_blokken.php on line 91

Notice: Undefined index: parameters in D:\appdata\IIS\vhosts\promusic.nl\httpdocs\modules\fe_blokken.php on line 91

Notice: Undefined index: parameters in D:\appdata\IIS\vhosts\promusic.nl\httpdocs\modules\fe_blokken.php on line 91

Notice: Undefined index: parameters in D:\appdata\IIS\vhosts\promusic.nl\httpdocs\modules\fe_blokken.php on line 91

Notice: Undefined index: parameters in D:\appdata\IIS\vhosts\promusic.nl\httpdocs\modules\fe_blokken.php on line 91

Notice: Undefined index: parameters in D:\appdata\IIS\vhosts\promusic.nl\httpdocs\modules\fe_blokken.php on line 91

Notice: Undefined index: parameters in D:\appdata\IIS\vhosts\promusic.nl\httpdocs\modules\fe_blokken.php on line 91

Notice: Undefined index: parameters in D:\appdata\IIS\vhosts\promusic.nl\httpdocs\modules\fe_blokken.php on line 91

Notice: Undefined index: parameters in D:\appdata\IIS\vhosts\promusic.nl\httpdocs\modules\fe_blokken.php on line 91

Notice: Undefined index: parameters in D:\appdata\IIS\vhosts\promusic.nl\httpdocs\modules\fe_blokken.php on line 91

Notice: Undefined index: parameters in D:\appdata\IIS\vhosts\promusic.nl\httpdocs\modules\fe_blokken.php on line 91

Notice: Undefined index: parameters in D:\appdata\IIS\vhosts\promusic.nl\httpdocs\modules\fe_blokken.php on line 91

Notice: Undefined index: parameters in D:\appdata\IIS\vhosts\promusic.nl\httpdocs\modules\fe_blokken.php on line 91

Notice: Undefined index: parameters in D:\appdata\IIS\vhosts\promusic.nl\httpdocs\modules\fe_blokken.php on line 91

Notice: Undefined index: parameters in D:\appdata\IIS\vhosts\promusic.nl\httpdocs\modules\fe_blokken.php on line 91

Notice: Undefined index: parameters in D:\appdata\IIS\vhosts\promusic.nl\httpdocs\modules\fe_blokken.php on line 91

Notice: Undefined index: parameters in D:\appdata\IIS\vhosts\promusic.nl\httpdocs\modules\fe_blokken.php on line 91

Notice: Undefined index: parameters in D:\appdata\IIS\vhosts\promusic.nl\httpdocs\modules\fe_blokken.php on line 91

Notice: Undefined index: parameters in D:\appdata\IIS\vhosts\promusic.nl\httpdocs\modules\fe_blokken.php on line 91

Notice: Undefined index: parameters in D:\appdata\IIS\vhosts\promusic.nl\httpdocs\modules\fe_blokken.php on line 91

Notice: Undefined index: parameters in D:\appdata\IIS\vhosts\promusic.nl\httpdocs\modules\fe_blokken.php on line 91

Notice: Undefined index: parameters in D:\appdata\IIS\vhosts\promusic.nl\httpdocs\modules\fe_blokken.php on line 91

Notice: Undefined index: parameters in D:\appdata\IIS\vhosts\promusic.nl\httpdocs\modules\fe_blokken.php on line 91

Notice: Undefined index: parameters in D:\appdata\IIS\vhosts\promusic.nl\httpdocs\modules\fe_blokken.php on line 91

Notice: Undefined index: parameters in D:\appdata\IIS\vhosts\promusic.nl\httpdocs\modules\fe_blokken.php on line 91

Notice: Undefined index: parameters in D:\appdata\IIS\vhosts\promusic.nl\httpdocs\modules\fe_blokken.php on line 91

Notice: Undefined index: parameters in D:\appdata\IIS\vhosts\promusic.nl\httpdocs\modules\fe_blokken.php on line 91

Notice: Undefined index: parameters in D:\appdata\IIS\vhosts\promusic.nl\httpdocs\modules\fe_blokken.php on line 91

Notice: Undefined index: parameters in D:\appdata\IIS\vhosts\promusic.nl\httpdocs\modules\fe_blokken.php on line 91

Notice: Undefined index: parameters in D:\appdata\IIS\vhosts\promusic.nl\httpdocs\modules\fe_blokken.php on line 91

Notice: Undefined index: parameters in D:\appdata\IIS\vhosts\promusic.nl\httpdocs\modules\fe_blokken.php on line 91

Notice: Undefined index: parameters in D:\appdata\IIS\vhosts\promusic.nl\httpdocs\modules\fe_blokken.php on line 91

Notice: Undefined index: parameters in D:\appdata\IIS\vhosts\promusic.nl\httpdocs\modules\fe_blokken.php on line 91

Notice: Undefined index: parameters in D:\appdata\IIS\vhosts\promusic.nl\httpdocs\modules\fe_blokken.php on line 91

Notice: Undefined index: parameters in D:\appdata\IIS\vhosts\promusic.nl\httpdocs\modules\fe_blokken.php on line 91

Notice: Undefined index: parameters in D:\appdata\IIS\vhosts\promusic.nl\httpdocs\modules\fe_blokken.php on line 91

Notice: Undefined index: parameters in D:\appdata\IIS\vhosts\promusic.nl\httpdocs\modules\fe_blokken.php on line 91

Notice: Undefined index: parameters in D:\appdata\IIS\vhosts\promusic.nl\httpdocs\modules\fe_blokken.php on line 91

Notice: Undefined index: parameters in D:\appdata\IIS\vhosts\promusic.nl\httpdocs\modules\fe_blokken.php on line 91

Notice: Undefined index: parameters in D:\appdata\IIS\vhosts\promusic.nl\httpdocs\modules\fe_blokken.php on line 91

Notice: Undefined index: parameters in D:\appdata\IIS\vhosts\promusic.nl\httpdocs\modules\fe_blokken.php on line 91

Notice: Undefined index: parameters in D:\appdata\IIS\vhosts\promusic.nl\httpdocs\modules\fe_blokken.php on line 91

Notice: Undefined index: parameters in D:\appdata\IIS\vhosts\promusic.nl\httpdocs\modules\fe_blokken.php on line 91

Notice: Undefined index: parameters in D:\appdata\IIS\vhosts\promusic.nl\httpdocs\modules\fe_blokken.php on line 91

Notice: Undefined index: parameters in D:\appdata\IIS\vhosts\promusic.nl\httpdocs\modules\fe_blokken.php on line 91

Notice: Undefined index: parameters in D:\appdata\IIS\vhosts\promusic.nl\httpdocs\modules\fe_blokken.php on line 91

Notice: Undefined index: parameters in D:\appdata\IIS\vhosts\promusic.nl\httpdocs\modules\fe_blokken.php on line 91

Notice: Undefined index: parameters in D:\appdata\IIS\vhosts\promusic.nl\httpdocs\modules\fe_blokken.php on line 91

Notice: Undefined index: parameters in D:\appdata\IIS\vhosts\promusic.nl\httpdocs\modules\fe_blokken.php on line 91

Notice: Undefined index: parameters in D:\appdata\IIS\vhosts\promusic.nl\httpdocs\modules\fe_blokken.php on line 91

Notice: Undefined index: parameters in D:\appdata\IIS\vhosts\promusic.nl\httpdocs\modules\fe_blokken.php on line 91

Notice: Undefined index: parameters in D:\appdata\IIS\vhosts\promusic.nl\httpdocs\modules\fe_blokken.php on line 91

Notice: Undefined index: parameters in D:\appdata\IIS\vhosts\promusic.nl\httpdocs\modules\fe_blokken.php on line 91

Notice: Undefined index: parameters in D:\appdata\IIS\vhosts\promusic.nl\httpdocs\modules\fe_blokken.php on line 91

Notice: Undefined index: parameters in D:\appdata\IIS\vhosts\promusic.nl\httpdocs\modules\fe_blokken.php on line 91

Notice: Undefined index: parameters in D:\appdata\IIS\vhosts\promusic.nl\httpdocs\modules\fe_blokken.php on line 91

Notice: Undefined index: parameters in D:\appdata\IIS\vhosts\promusic.nl\httpdocs\modules\fe_blokken.php on line 91

Notice: Undefined index: parameters in D:\appdata\IIS\vhosts\promusic.nl\httpdocs\modules\fe_blokken.php on line 91

Notice: Undefined index: parameters in D:\appdata\IIS\vhosts\promusic.nl\httpdocs\modules\fe_blokken.php on line 91

Notice: Undefined index: parameters in D:\appdata\IIS\vhosts\promusic.nl\httpdocs\modules\fe_blokken.php on line 91

Notice: Undefined index: parameters in D:\appdata\IIS\vhosts\promusic.nl\httpdocs\modules\fe_blokken.php on line 91

Notice: Undefined index: parameters in D:\appdata\IIS\vhosts\promusic.nl\httpdocs\modules\fe_blokken.php on line 91

Notice: Undefined index: parameters in D:\appdata\IIS\vhosts\promusic.nl\httpdocs\modules\fe_blokken.php on line 91

Notice: Undefined index: parameters in D:\appdata\IIS\vhosts\promusic.nl\httpdocs\modules\fe_blokken.php on line 91

Notice: Undefined index: parameters in D:\appdata\IIS\vhosts\promusic.nl\httpdocs\modules\fe_blokken.php on line 91

Notice: Undefined index: parameters in D:\appdata\IIS\vhosts\promusic.nl\httpdocs\modules\fe_blokken.php on line 91

Notice: Undefined index: parameters in D:\appdata\IIS\vhosts\promusic.nl\httpdocs\modules\fe_blokken.php on line 91

Notice: Undefined index: parameters in D:\appdata\IIS\vhosts\promusic.nl\httpdocs\modules\fe_blokken.php on line 91

Notice: Undefined index: parameters in D:\appdata\IIS\vhosts\promusic.nl\httpdocs\modules\fe_blokken.php on line 91

Notice: Undefined index: parameters in D:\appdata\IIS\vhosts\promusic.nl\httpdocs\modules\fe_blokken.php on line 91

Notice: Undefined index: parameters in D:\appdata\IIS\vhosts\promusic.nl\httpdocs\modules\fe_blokken.php on line 91

Notice: Undefined index: parameters in D:\appdata\IIS\vhosts\promusic.nl\httpdocs\modules\fe_blokken.php on line 91

Notice: Undefined index: parameters in D:\appdata\IIS\vhosts\promusic.nl\httpdocs\modules\fe_blokken.php on line 91

Notice: Undefined index: parameters in D:\appdata\IIS\vhosts\promusic.nl\httpdocs\modules\fe_blokken.php on line 91

Notice: Undefined index: parameters in D:\appdata\IIS\vhosts\promusic.nl\httpdocs\modules\fe_blokken.php on line 91

Notice: Undefined index: parameters in D:\appdata\IIS\vhosts\promusic.nl\httpdocs\modules\fe_blokken.php on line 91

Notice: Undefined index: parameters in D:\appdata\IIS\vhosts\promusic.nl\httpdocs\modules\fe_blokken.php on line 91

Notice: Undefined index: parameters in D:\appdata\IIS\vhosts\promusic.nl\httpdocs\modules\fe_blokken.php on line 91

Notice: Undefined index: parameters in D:\appdata\IIS\vhosts\promusic.nl\httpdocs\modules\fe_blokken.php on line 91

Notice: Undefined index: parameters in D:\appdata\IIS\vhosts\promusic.nl\httpdocs\modules\fe_blokken.php on line 91

Notice: Undefined index: parameters in D:\appdata\IIS\vhosts\promusic.nl\httpdocs\modules\fe_blokken.php on line 91

Notice: Undefined index: parameters in D:\appdata\IIS\vhosts\promusic.nl\httpdocs\modules\fe_blokken.php on line 91

Notice: Undefined index: parameters in D:\appdata\IIS\vhosts\promusic.nl\httpdocs\modules\fe_blokken.php on line 91

Notice: Undefined index: parameters in D:\appdata\IIS\vhosts\promusic.nl\httpdocs\modules\fe_blokken.php on line 91

Notice: Undefined index: parameters in D:\appdata\IIS\vhosts\promusic.nl\httpdocs\modules\fe_blokken.php on line 91

Notice: Undefined index: parameters in D:\appdata\IIS\vhosts\promusic.nl\httpdocs\modules\fe_blokken.php on line 91

Notice: Undefined index: parameters in D:\appdata\IIS\vhosts\promusic.nl\httpdocs\modules\fe_blokken.php on line 91

Notice: Undefined index: parameters in D:\appdata\IIS\vhosts\promusic.nl\httpdocs\modules\fe_blokken.php on line 91

Notice: Undefined index: parameters in D:\appdata\IIS\vhosts\promusic.nl\httpdocs\modules\fe_blokken.php on line 91

Notice: Undefined index: parameters in D:\appdata\IIS\vhosts\promusic.nl\httpdocs\modules\fe_blokken.php on line 91

Notice: Undefined index: parameters in D:\appdata\IIS\vhosts\promusic.nl\httpdocs\modules\fe_blokken.php on line 91

Notice: Undefined index: parameters in D:\appdata\IIS\vhosts\promusic.nl\httpdocs\modules\fe_blokken.php on line 91

Notice: Undefined index: parameters in D:\appdata\IIS\vhosts\promusic.nl\httpdocs\modules\fe_blokken.php on line 91

Notice: Undefined index: parameters in D:\appdata\IIS\vhosts\promusic.nl\httpdocs\modules\fe_blokken.php on line 91

Notice: Undefined index: parameters in D:\appdata\IIS\vhosts\promusic.nl\httpdocs\modules\fe_blokken.php on line 91

Notice: Undefined index: parameters in D:\appdata\IIS\vhosts\promusic.nl\httpdocs\modules\fe_blokken.php on line 91

Notice: Undefined index: parameters in D:\appdata\IIS\vhosts\promusic.nl\httpdocs\modules\fe_blokken.php on line 91

Notice: Undefined index: parameters in D:\appdata\IIS\vhosts\promusic.nl\httpdocs\modules\fe_blokken.php on line 91

Notice: Undefined index: parameters in D:\appdata\IIS\vhosts\promusic.nl\httpdocs\modules\fe_blokken.php on line 91

Notice: Undefined index: parameters in D:\appdata\IIS\vhosts\promusic.nl\httpdocs\modules\fe_blokken.php on line 91

Notice: Undefined index: parameters in D:\appdata\IIS\vhosts\promusic.nl\httpdocs\modules\fe_blokken.php on line 91

Notice: Undefined index: parameters in D:\appdata\IIS\vhosts\promusic.nl\httpdocs\modules\fe_blokken.php on line 91

Notice: Undefined index: parameters in D:\appdata\IIS\vhosts\promusic.nl\httpdocs\modules\fe_blokken.php on line 91

Notice: Undefined index: parameters in D:\appdata\IIS\vhosts\promusic.nl\httpdocs\modules\fe_blokken.php on line 91

Notice: Undefined index: parameters in D:\appdata\IIS\vhosts\promusic.nl\httpdocs\modules\fe_blokken.php on line 91

Notice: Undefined index: parameters in D:\appdata\IIS\vhosts\promusic.nl\httpdocs\modules\fe_blokken.php on line 91

Notice: Undefined index: parameters in D:\appdata\IIS\vhosts\promusic.nl\httpdocs\modules\fe_blokken.php on line 91

Notice: Undefined index: parameters in D:\appdata\IIS\vhosts\promusic.nl\httpdocs\modules\fe_blokken.php on line 91

Notice: Undefined index: parameters in D:\appdata\IIS\vhosts\promusic.nl\httpdocs\modules\fe_blokken.php on line 91

Notice: Undefined index: parameters in D:\appdata\IIS\vhosts\promusic.nl\httpdocs\modules\fe_blokken.php on line 91

Notice: Undefined index: parameters in D:\appdata\IIS\vhosts\promusic.nl\httpdocs\modules\fe_blokken.php on line 91

Notice: Undefined index: parameters in D:\appdata\IIS\vhosts\promusic.nl\httpdocs\modules\fe_blokken.php on line 91

Notice: Undefined index: parameters in D:\appdata\IIS\vhosts\promusic.nl\httpdocs\modules\fe_blokken.php on line 91

Notice: Undefined index: parameters in D:\appdata\IIS\vhosts\promusic.nl\httpdocs\modules\fe_blokken.php on line 91

Notice: Undefined index: parameters in D:\appdata\IIS\vhosts\promusic.nl\httpdocs\modules\fe_blokken.php on line 91

Notice: Undefined index: parameters in D:\appdata\IIS\vhosts\promusic.nl\httpdocs\modules\fe_blokken.php on line 91

Notice: Undefined index: parameters in D:\appdata\IIS\vhosts\promusic.nl\httpdocs\modules\fe_blokken.php on line 91

Notice: Undefined index: parameters in D:\appdata\IIS\vhosts\promusic.nl\httpdocs\modules\fe_blokken.php on line 91

Notice: Undefined index: parameters in D:\appdata\IIS\vhosts\promusic.nl\httpdocs\modules\fe_blokken.php on line 91

Notice: Undefined index: parameters in D:\appdata\IIS\vhosts\promusic.nl\httpdocs\modules\fe_blokken.php on line 91

Notice: Undefined index: parameters in D:\appdata\IIS\vhosts\promusic.nl\httpdocs\modules\fe_blokken.php on line 91

Notice: Undefined index: parameters in D:\appdata\IIS\vhosts\promusic.nl\httpdocs\modules\fe_blokken.php on line 91

Notice: Undefined index: parameters in D:\appdata\IIS\vhosts\promusic.nl\httpdocs\modules\fe_blokken.php on line 91

Notice: Undefined index: parameters in D:\appdata\IIS\vhosts\promusic.nl\httpdocs\modules\fe_blokken.php on line 91

Notice: Undefined index: parameters in D:\appdata\IIS\vhosts\promusic.nl\httpdocs\modules\fe_blokken.php on line 91

Notice: Undefined index: parameters in D:\appdata\IIS\vhosts\promusic.nl\httpdocs\modules\fe_blokken.php on line 91

Notice: Undefined index: parameters in D:\appdata\IIS\vhosts\promusic.nl\httpdocs\modules\fe_blokken.php on line 91

Notice: Undefined index: parameters in D:\appdata\IIS\vhosts\promusic.nl\httpdocs\modules\fe_blokken.php on line 91

Notice: Undefined index: parameters in D:\appdata\IIS\vhosts\promusic.nl\httpdocs\modules\fe_blokken.php on line 91

Notice: Undefined index: parameters in D:\appdata\IIS\vhosts\promusic.nl\httpdocs\modules\fe_blokken.php on line 91

Notice: Undefined index: parameters in D:\appdata\IIS\vhosts\promusic.nl\httpdocs\modules\fe_blokken.php on line 91

Notice: Undefined index: parameters in D:\appdata\IIS\vhosts\promusic.nl\httpdocs\modules\fe_blokken.php on line 91

Notice: Undefined index: parameters in D:\appdata\IIS\vhosts\promusic.nl\httpdocs\modules\fe_blokken.php on line 91

Notice: Undefined index: parameters in D:\appdata\IIS\vhosts\promusic.nl\httpdocs\modules\fe_blokken.php on line 91

Notice: Undefined index: parameters in D:\appdata\IIS\vhosts\promusic.nl\httpdocs\modules\fe_blokken.php on line 91

Notice: Undefined index: parameters in D:\appdata\IIS\vhosts\promusic.nl\httpdocs\modules\fe_blokken.php on line 91

Notice: Undefined index: parameters in D:\appdata\IIS\vhosts\promusic.nl\httpdocs\modules\fe_blokken.php on line 91

Notice: Undefined index: parameters in D:\appdata\IIS\vhosts\promusic.nl\httpdocs\modules\fe_blokken.php on line 91

Notice: Undefined index: parameters in D:\appdata\IIS\vhosts\promusic.nl\httpdocs\modules\fe_blokken.php on line 91

Notice: Undefined index: parameters in D:\appdata\IIS\vhosts\promusic.nl\httpdocs\modules\fe_blokken.php on line 91

Notice: Undefined index: parameters in D:\appdata\IIS\vhosts\promusic.nl\httpdocs\modules\fe_blokken.php on line 91

Notice: Undefined index: parameters in D:\appdata\IIS\vhosts\promusic.nl\httpdocs\modules\fe_blokken.php on line 91

Notice: Undefined index: parameters in D:\appdata\IIS\vhosts\promusic.nl\httpdocs\modules\fe_blokken.php on line 91

Notice: Undefined index: parameters in D:\appdata\IIS\vhosts\promusic.nl\httpdocs\modules\fe_blokken.php on line 91

Notice: Undefined index: parameters in D:\appdata\IIS\vhosts\promusic.nl\httpdocs\modules\fe_blokken.php on line 91

Notice: Undefined index: parameters in D:\appdata\IIS\vhosts\promusic.nl\httpdocs\modules\fe_blokken.php on line 91

Notice: Undefined index: parameters in D:\appdata\IIS\vhosts\promusic.nl\httpdocs\modules\fe_blokken.php on line 91

Notice: Undefined index: parameters in D:\appdata\IIS\vhosts\promusic.nl\httpdocs\modules\fe_blokken.php on line 91

Notice: Undefined index: parameters in D:\appdata\IIS\vhosts\promusic.nl\httpdocs\modules\fe_blokken.php on line 91

Notice: Undefined index: parameters in D:\appdata\IIS\vhosts\promusic.nl\httpdocs\modules\fe_blokken.php on line 91

Notice: Undefined index: parameters in D:\appdata\IIS\vhosts\promusic.nl\httpdocs\modules\fe_blokken.php on line 91

Notice: Undefined index: parameters in D:\appdata\IIS\vhosts\promusic.nl\httpdocs\modules\fe_blokken.php on line 91

Notice: Undefined index: parameters in D:\appdata\IIS\vhosts\promusic.nl\httpdocs\modules\fe_blokken.php on line 91

Notice: Undefined index: parameters in D:\appdata\IIS\vhosts\promusic.nl\httpdocs\modules\fe_blokken.php on line 91

Notice: Undefined index: parameters in D:\appdata\IIS\vhosts\promusic.nl\httpdocs\modules\fe_blokken.php on line 91

Notice: Undefined index: parameters in D:\appdata\IIS\vhosts\promusic.nl\httpdocs\modules\fe_blokken.php on line 91

Notice: Undefined index: parameters in D:\appdata\IIS\vhosts\promusic.nl\httpdocs\modules\fe_blokken.php on line 91

Notice: Undefined index: parameters in D:\appdata\IIS\vhosts\promusic.nl\httpdocs\modules\fe_blokken.php on line 91

Notice: Undefined index: parameters in D:\appdata\IIS\vhosts\promusic.nl\httpdocs\modules\fe_blokken.php on line 91

Notice: Undefined index: parameters in D:\appdata\IIS\vhosts\promusic.nl\httpdocs\modules\fe_blokken.php on line 91

Notice: Undefined index: parameters in D:\appdata\IIS\vhosts\promusic.nl\httpdocs\modules\fe_blokken.php on line 91

Notice: Undefined index: parameters in D:\appdata\IIS\vhosts\promusic.nl\httpdocs\modules\fe_blokken.php on line 91

Notice: Undefined index: parameters in D:\appdata\IIS\vhosts\promusic.nl\httpdocs\modules\fe_blokken.php on line 91

Notice: Undefined index: parameters in D:\appdata\IIS\vhosts\promusic.nl\httpdocs\modules\fe_blokken.php on line 91

Notice: Undefined index: parameters in D:\appdata\IIS\vhosts\promusic.nl\httpdocs\modules\fe_blokken.php on line 91

Notice: Undefined index: parameters in D:\appdata\IIS\vhosts\promusic.nl\httpdocs\modules\fe_blokken.php on line 91

Notice: Undefined index: parameters in D:\appdata\IIS\vhosts\promusic.nl\httpdocs\modules\fe_blokken.php on line 91

Notice: Undefined index: parameters in D:\appdata\IIS\vhosts\promusic.nl\httpdocs\modules\fe_blokken.php on line 91

Notice: Undefined index: parameters in D:\appdata\IIS\vhosts\promusic.nl\httpdocs\modules\fe_blokken.php on line 91

Notice: Undefined index: parameters in D:\appdata\IIS\vhosts\promusic.nl\httpdocs\modules\fe_blokken.php on line 91

Notice: Undefined index: parameters in D:\appdata\IIS\vhosts\promusic.nl\httpdocs\modules\fe_blokken.php on line 91

Notice: Undefined index: parameters in D:\appdata\IIS\vhosts\promusic.nl\httpdocs\modules\fe_blokken.php on line 91