Notice: Undefined index: parameters in D:\appdata\IIS\vhosts\promusic.nl\httpdocs\modules\fe_winkelwagentje.php on line 402

Notice: Undefined index: parameters in D:\appdata\IIS\vhosts\promusic.nl\httpdocs\modules\fe_winkelwagentje.php on line 403

Notice: Undefined index: verzendkosten in D:\appdata\IIS\vhosts\promusic.nl\httpdocs\modules\fe_winkelwagentje.php on line 404

Notice: Undefined index: orderkorting in D:\appdata\IIS\vhosts\promusic.nl\httpdocs\modules\fe_winkelwagentje.php on line 404

Notice: Undefined index: verzendkosten in D:\appdata\IIS\vhosts\promusic.nl\httpdocs\modules\fe_winkelwagentje.php on line 405

Notice: Undefined index: orderkorting in D:\appdata\IIS\vhosts\promusic.nl\httpdocs\modules\fe_winkelwagentje.php on line 406

Notice: Undefined index: verzendkosten in D:\appdata\IIS\vhosts\promusic.nl\httpdocs\modules\fe_winkelwagentje.php on line 408

Barbra Streisand Ziggo Dome begeleid door orkest van wereldklasse
---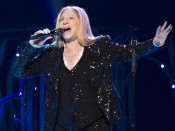 Barbra Streisand was in Nederland voor 2 concerten en New Symphonics/l' Orchestra Particolare zorgde voor de begeleiding. Het was een hoogtepunt voor het orkest om zo'n megaster te begeleiden; fantastisch. Leuk, een artikel op Nu.nl waarin gesproken wordt over een orkest van wereldklasse.
Hierbij het hele artikel:
Barbra Streisand stelt vrienden centraal in Ziggo Dome
Het waren de duurste concertkaartjes die je dit jaar zal aantreffen, maar voor dat geld zag je dan ook Barbra Streisand op het podium debuteren in Nederland. Ze nam vrienden en familie mee naar de Ziggo Dome
Het is zien en gezien worden tijdens het eerste volwaardige concert dat Barbra Streisand in Nederland geeft. Half bekend Nederland blijkt te zijn uitgerukt naar de Ziggo Dome om de inmiddels 71-jarige diva daar te zien schitteren tijdens een van haar zeldzame wereldtournees.
Streisand speelt vanaf de opening van haar concert in op het sentiment. Haar eerste plaatopname wordt vergezeld van kinderfoto's uit haar privéarchief. Het zet de toon voor de rest van deze show, die in het teken zal staan van haar volledige carrière en de mensen die erbij betrokken waren.
Zodra Streisand de bühne oploopt om het nummer On A Clear Day You Can See Forever te zingen, wordt ze verwelkomd met een staande ovatie. Die verdient de zangeres ook, want reeds bij aanvang bewijst La Streisand dat haar vocale capaciteiten niks aan kracht en bereik hebben ingeboet.
Echtpaar
Meteen daarna haalt ze de banden met een aantal hechte vrienden aan, waaronder met het echtpaar Alan en Marilyn Bergman. Het koppel levert al veertig jaar teksten en muziek aan bij Streisand en Nice 'N' Easy is het eerste nummer van hun hand dat donderdagavond voorbij komt.
Na de American Songbook-klassieker Bewitched, Bothered And Bewildered en Streisands eigen The Way We Were wordt haar zus Roslyn Kind het podium opgehaald, met wie Streisand een vocaal verbluffende uitvoering neerzet van Charlie Chaplins sentimentele lijflied Smile.
Inferieur
Kinds zang is weliswaar inferieur aan dat van haar oudere zus, toch mag ze het liedje The Best Is Yet To Come helemaal in haar eentje vertolken. Verderop in de show geeft ze ook trompettist Chris Botti en zoonlief Jason Gould die ruimte, hoewel dat van Streisands eigen speeltijd afgaat.
Streisand is spaarzaam met haar echt grote hits. Zo komen Guilty en Enough Is Enough (No More Tears) in hevig ingekorte versies voorbij, al wijt de superster dat zelf aan het feit dat de afwezige Barry Gibb en de overleden Donna Summer zo'n groot aandeel in deze liedjes hadden.
Smullen
Om diezelfde reden ontbreken waarschijnlijk duetten als You Don't Bring Me Flowers (met Neil Diamond), I Finally Found Someone (met Bryan Adams) en Tell Him (met Céline Dion), toch zomaar drie van Streisands grootste hits. Maar de toeschouwers lijken desondanks te smullen van Streisands optreden.
De Amerikaanse biedt namelijk naast een dwarsdoorsnede uit haar omvangrijke oeuvre, bijgestaan door een zestigkoppig orkest van wereldklasse, tevens een stukje ouderwets variété waarin haar komische acteerkwaliteiten en zelfs enig improvisatietalent naar voren komen.
Perfectionistisch
De show van Streisand kan daarentegen in zijn geheel niet bepaald als spontaan worden gekwalificeerd, daar behalve alle songteksten ook de onderhoudende babbeltjes tussendoor volledig zijn uitgeschreven op de autocue. Dat geeft maar weer eens aan hoe perfectionistisch deze vrouw is.
In alles wat Barbra Streisand doet, wordt gestreefd eenzelfde perfectie te benaderen en los van de misschien iets te talrijke gastbijdrages slaagt ze daar met vlag en wimpel in. Bladerend door haar fotoalbums is haar concert een imposante opsomming van een bijzondere loopbaan.
Door: NU.nl/Pierre Oitmann
lees meer over het orkest op www.bijzonderorkest.nl
Nieuwsoverzicht

Notice: Undefined index: parameters in D:\appdata\IIS\vhosts\promusic.nl\httpdocs\modules\fe_blokken.php on line 91

Notice: Undefined index: parameters in D:\appdata\IIS\vhosts\promusic.nl\httpdocs\modules\fe_blokken.php on line 91

Notice: Undefined index: parameters in D:\appdata\IIS\vhosts\promusic.nl\httpdocs\modules\fe_blokken.php on line 91

Notice: Undefined index: parameters in D:\appdata\IIS\vhosts\promusic.nl\httpdocs\modules\fe_blokken.php on line 91

Notice: Undefined index: parameters in D:\appdata\IIS\vhosts\promusic.nl\httpdocs\modules\fe_blokken.php on line 91

Notice: Undefined index: parameters in D:\appdata\IIS\vhosts\promusic.nl\httpdocs\modules\fe_blokken.php on line 91

Notice: Undefined index: parameters in D:\appdata\IIS\vhosts\promusic.nl\httpdocs\modules\fe_blokken.php on line 91

Notice: Undefined index: parameters in D:\appdata\IIS\vhosts\promusic.nl\httpdocs\modules\fe_blokken.php on line 91

Notice: Undefined index: parameters in D:\appdata\IIS\vhosts\promusic.nl\httpdocs\modules\fe_blokken.php on line 91

Notice: Undefined index: parameters in D:\appdata\IIS\vhosts\promusic.nl\httpdocs\modules\fe_blokken.php on line 91

Notice: Undefined index: parameters in D:\appdata\IIS\vhosts\promusic.nl\httpdocs\modules\fe_blokken.php on line 91

Notice: Undefined index: parameters in D:\appdata\IIS\vhosts\promusic.nl\httpdocs\modules\fe_blokken.php on line 91

Notice: Undefined index: parameters in D:\appdata\IIS\vhosts\promusic.nl\httpdocs\modules\fe_blokken.php on line 91

Notice: Undefined index: parameters in D:\appdata\IIS\vhosts\promusic.nl\httpdocs\modules\fe_blokken.php on line 91

Notice: Undefined index: parameters in D:\appdata\IIS\vhosts\promusic.nl\httpdocs\modules\fe_blokken.php on line 91

Notice: Undefined index: parameters in D:\appdata\IIS\vhosts\promusic.nl\httpdocs\modules\fe_blokken.php on line 91

Notice: Undefined index: parameters in D:\appdata\IIS\vhosts\promusic.nl\httpdocs\modules\fe_blokken.php on line 91

Notice: Undefined index: parameters in D:\appdata\IIS\vhosts\promusic.nl\httpdocs\modules\fe_blokken.php on line 91

Notice: Undefined index: parameters in D:\appdata\IIS\vhosts\promusic.nl\httpdocs\modules\fe_blokken.php on line 91

Notice: Undefined index: parameters in D:\appdata\IIS\vhosts\promusic.nl\httpdocs\modules\fe_blokken.php on line 91

Notice: Undefined index: parameters in D:\appdata\IIS\vhosts\promusic.nl\httpdocs\modules\fe_blokken.php on line 91

Notice: Undefined index: parameters in D:\appdata\IIS\vhosts\promusic.nl\httpdocs\modules\fe_blokken.php on line 91

Notice: Undefined index: parameters in D:\appdata\IIS\vhosts\promusic.nl\httpdocs\modules\fe_blokken.php on line 91

Notice: Undefined index: parameters in D:\appdata\IIS\vhosts\promusic.nl\httpdocs\modules\fe_blokken.php on line 91

Notice: Undefined index: parameters in D:\appdata\IIS\vhosts\promusic.nl\httpdocs\modules\fe_blokken.php on line 91

Notice: Undefined index: parameters in D:\appdata\IIS\vhosts\promusic.nl\httpdocs\modules\fe_blokken.php on line 91

Notice: Undefined index: parameters in D:\appdata\IIS\vhosts\promusic.nl\httpdocs\modules\fe_blokken.php on line 91

Notice: Undefined index: parameters in D:\appdata\IIS\vhosts\promusic.nl\httpdocs\modules\fe_blokken.php on line 91

Notice: Undefined index: parameters in D:\appdata\IIS\vhosts\promusic.nl\httpdocs\modules\fe_blokken.php on line 91

Notice: Undefined index: parameters in D:\appdata\IIS\vhosts\promusic.nl\httpdocs\modules\fe_blokken.php on line 91

Notice: Undefined index: parameters in D:\appdata\IIS\vhosts\promusic.nl\httpdocs\modules\fe_blokken.php on line 91

Notice: Undefined index: parameters in D:\appdata\IIS\vhosts\promusic.nl\httpdocs\modules\fe_blokken.php on line 91

Notice: Undefined index: parameters in D:\appdata\IIS\vhosts\promusic.nl\httpdocs\modules\fe_blokken.php on line 91

Notice: Undefined index: parameters in D:\appdata\IIS\vhosts\promusic.nl\httpdocs\modules\fe_blokken.php on line 91

Notice: Undefined index: parameters in D:\appdata\IIS\vhosts\promusic.nl\httpdocs\modules\fe_blokken.php on line 91

Notice: Undefined index: parameters in D:\appdata\IIS\vhosts\promusic.nl\httpdocs\modules\fe_blokken.php on line 91

Notice: Undefined index: parameters in D:\appdata\IIS\vhosts\promusic.nl\httpdocs\modules\fe_blokken.php on line 91

Notice: Undefined index: parameters in D:\appdata\IIS\vhosts\promusic.nl\httpdocs\modules\fe_blokken.php on line 91

Notice: Undefined index: parameters in D:\appdata\IIS\vhosts\promusic.nl\httpdocs\modules\fe_blokken.php on line 91

Notice: Undefined index: parameters in D:\appdata\IIS\vhosts\promusic.nl\httpdocs\modules\fe_blokken.php on line 91

Notice: Undefined index: parameters in D:\appdata\IIS\vhosts\promusic.nl\httpdocs\modules\fe_blokken.php on line 91

Notice: Undefined index: parameters in D:\appdata\IIS\vhosts\promusic.nl\httpdocs\modules\fe_blokken.php on line 91

Notice: Undefined index: parameters in D:\appdata\IIS\vhosts\promusic.nl\httpdocs\modules\fe_blokken.php on line 91

Notice: Undefined index: parameters in D:\appdata\IIS\vhosts\promusic.nl\httpdocs\modules\fe_blokken.php on line 91

Notice: Undefined index: parameters in D:\appdata\IIS\vhosts\promusic.nl\httpdocs\modules\fe_blokken.php on line 91

Notice: Undefined index: parameters in D:\appdata\IIS\vhosts\promusic.nl\httpdocs\modules\fe_blokken.php on line 91

Notice: Undefined index: parameters in D:\appdata\IIS\vhosts\promusic.nl\httpdocs\modules\fe_blokken.php on line 91

Notice: Undefined index: parameters in D:\appdata\IIS\vhosts\promusic.nl\httpdocs\modules\fe_blokken.php on line 91

Notice: Undefined index: parameters in D:\appdata\IIS\vhosts\promusic.nl\httpdocs\modules\fe_blokken.php on line 91

Notice: Undefined index: parameters in D:\appdata\IIS\vhosts\promusic.nl\httpdocs\modules\fe_blokken.php on line 91

Notice: Undefined index: parameters in D:\appdata\IIS\vhosts\promusic.nl\httpdocs\modules\fe_blokken.php on line 91

Notice: Undefined index: parameters in D:\appdata\IIS\vhosts\promusic.nl\httpdocs\modules\fe_blokken.php on line 91

Notice: Undefined index: parameters in D:\appdata\IIS\vhosts\promusic.nl\httpdocs\modules\fe_blokken.php on line 91

Notice: Undefined index: parameters in D:\appdata\IIS\vhosts\promusic.nl\httpdocs\modules\fe_blokken.php on line 91

Notice: Undefined index: parameters in D:\appdata\IIS\vhosts\promusic.nl\httpdocs\modules\fe_blokken.php on line 91

Notice: Undefined index: parameters in D:\appdata\IIS\vhosts\promusic.nl\httpdocs\modules\fe_blokken.php on line 91

Notice: Undefined index: parameters in D:\appdata\IIS\vhosts\promusic.nl\httpdocs\modules\fe_blokken.php on line 91

Notice: Undefined index: parameters in D:\appdata\IIS\vhosts\promusic.nl\httpdocs\modules\fe_blokken.php on line 91

Notice: Undefined index: parameters in D:\appdata\IIS\vhosts\promusic.nl\httpdocs\modules\fe_blokken.php on line 91

Notice: Undefined index: parameters in D:\appdata\IIS\vhosts\promusic.nl\httpdocs\modules\fe_blokken.php on line 91

Notice: Undefined index: parameters in D:\appdata\IIS\vhosts\promusic.nl\httpdocs\modules\fe_blokken.php on line 91

Notice: Undefined index: parameters in D:\appdata\IIS\vhosts\promusic.nl\httpdocs\modules\fe_blokken.php on line 91

Notice: Undefined index: parameters in D:\appdata\IIS\vhosts\promusic.nl\httpdocs\modules\fe_blokken.php on line 91

Notice: Undefined index: parameters in D:\appdata\IIS\vhosts\promusic.nl\httpdocs\modules\fe_blokken.php on line 91

Notice: Undefined index: parameters in D:\appdata\IIS\vhosts\promusic.nl\httpdocs\modules\fe_blokken.php on line 91

Notice: Undefined index: parameters in D:\appdata\IIS\vhosts\promusic.nl\httpdocs\modules\fe_blokken.php on line 91

Notice: Undefined index: parameters in D:\appdata\IIS\vhosts\promusic.nl\httpdocs\modules\fe_blokken.php on line 91

Notice: Undefined index: parameters in D:\appdata\IIS\vhosts\promusic.nl\httpdocs\modules\fe_blokken.php on line 91

Notice: Undefined index: parameters in D:\appdata\IIS\vhosts\promusic.nl\httpdocs\modules\fe_blokken.php on line 91

Notice: Undefined index: parameters in D:\appdata\IIS\vhosts\promusic.nl\httpdocs\modules\fe_blokken.php on line 91

Notice: Undefined index: parameters in D:\appdata\IIS\vhosts\promusic.nl\httpdocs\modules\fe_blokken.php on line 91

Notice: Undefined index: parameters in D:\appdata\IIS\vhosts\promusic.nl\httpdocs\modules\fe_blokken.php on line 91

Notice: Undefined index: parameters in D:\appdata\IIS\vhosts\promusic.nl\httpdocs\modules\fe_blokken.php on line 91

Notice: Undefined index: parameters in D:\appdata\IIS\vhosts\promusic.nl\httpdocs\modules\fe_blokken.php on line 91

Notice: Undefined index: parameters in D:\appdata\IIS\vhosts\promusic.nl\httpdocs\modules\fe_blokken.php on line 91

Notice: Undefined index: parameters in D:\appdata\IIS\vhosts\promusic.nl\httpdocs\modules\fe_blokken.php on line 91

Notice: Undefined index: parameters in D:\appdata\IIS\vhosts\promusic.nl\httpdocs\modules\fe_blokken.php on line 91

Notice: Undefined index: parameters in D:\appdata\IIS\vhosts\promusic.nl\httpdocs\modules\fe_blokken.php on line 91

Notice: Undefined index: parameters in D:\appdata\IIS\vhosts\promusic.nl\httpdocs\modules\fe_blokken.php on line 91

Notice: Undefined index: parameters in D:\appdata\IIS\vhosts\promusic.nl\httpdocs\modules\fe_blokken.php on line 91

Notice: Undefined index: parameters in D:\appdata\IIS\vhosts\promusic.nl\httpdocs\modules\fe_blokken.php on line 91

Notice: Undefined index: parameters in D:\appdata\IIS\vhosts\promusic.nl\httpdocs\modules\fe_blokken.php on line 91

Notice: Undefined index: parameters in D:\appdata\IIS\vhosts\promusic.nl\httpdocs\modules\fe_blokken.php on line 91

Notice: Undefined index: parameters in D:\appdata\IIS\vhosts\promusic.nl\httpdocs\modules\fe_blokken.php on line 91

Notice: Undefined index: parameters in D:\appdata\IIS\vhosts\promusic.nl\httpdocs\modules\fe_blokken.php on line 91

Notice: Undefined index: parameters in D:\appdata\IIS\vhosts\promusic.nl\httpdocs\modules\fe_blokken.php on line 91

Notice: Undefined index: parameters in D:\appdata\IIS\vhosts\promusic.nl\httpdocs\modules\fe_blokken.php on line 91

Notice: Undefined index: parameters in D:\appdata\IIS\vhosts\promusic.nl\httpdocs\modules\fe_blokken.php on line 91

Notice: Undefined index: parameters in D:\appdata\IIS\vhosts\promusic.nl\httpdocs\modules\fe_blokken.php on line 91

Notice: Undefined index: parameters in D:\appdata\IIS\vhosts\promusic.nl\httpdocs\modules\fe_blokken.php on line 91

Notice: Undefined index: parameters in D:\appdata\IIS\vhosts\promusic.nl\httpdocs\modules\fe_blokken.php on line 91

Notice: Undefined index: parameters in D:\appdata\IIS\vhosts\promusic.nl\httpdocs\modules\fe_blokken.php on line 91

Notice: Undefined index: parameters in D:\appdata\IIS\vhosts\promusic.nl\httpdocs\modules\fe_blokken.php on line 91

Notice: Undefined index: parameters in D:\appdata\IIS\vhosts\promusic.nl\httpdocs\modules\fe_blokken.php on line 91

Notice: Undefined index: parameters in D:\appdata\IIS\vhosts\promusic.nl\httpdocs\modules\fe_blokken.php on line 91

Notice: Undefined index: parameters in D:\appdata\IIS\vhosts\promusic.nl\httpdocs\modules\fe_blokken.php on line 91

Notice: Undefined index: parameters in D:\appdata\IIS\vhosts\promusic.nl\httpdocs\modules\fe_blokken.php on line 91

Notice: Undefined index: parameters in D:\appdata\IIS\vhosts\promusic.nl\httpdocs\modules\fe_blokken.php on line 91

Notice: Undefined index: parameters in D:\appdata\IIS\vhosts\promusic.nl\httpdocs\modules\fe_blokken.php on line 91

Notice: Undefined index: parameters in D:\appdata\IIS\vhosts\promusic.nl\httpdocs\modules\fe_blokken.php on line 91

Notice: Undefined index: parameters in D:\appdata\IIS\vhosts\promusic.nl\httpdocs\modules\fe_blokken.php on line 91

Notice: Undefined index: parameters in D:\appdata\IIS\vhosts\promusic.nl\httpdocs\modules\fe_blokken.php on line 91

Notice: Undefined index: parameters in D:\appdata\IIS\vhosts\promusic.nl\httpdocs\modules\fe_blokken.php on line 91

Notice: Undefined index: parameters in D:\appdata\IIS\vhosts\promusic.nl\httpdocs\modules\fe_blokken.php on line 91

Notice: Undefined index: parameters in D:\appdata\IIS\vhosts\promusic.nl\httpdocs\modules\fe_blokken.php on line 91

Notice: Undefined index: parameters in D:\appdata\IIS\vhosts\promusic.nl\httpdocs\modules\fe_blokken.php on line 91

Notice: Undefined index: parameters in D:\appdata\IIS\vhosts\promusic.nl\httpdocs\modules\fe_blokken.php on line 91

Notice: Undefined index: parameters in D:\appdata\IIS\vhosts\promusic.nl\httpdocs\modules\fe_blokken.php on line 91

Notice: Undefined index: parameters in D:\appdata\IIS\vhosts\promusic.nl\httpdocs\modules\fe_blokken.php on line 91

Notice: Undefined index: parameters in D:\appdata\IIS\vhosts\promusic.nl\httpdocs\modules\fe_blokken.php on line 91

Notice: Undefined index: parameters in D:\appdata\IIS\vhosts\promusic.nl\httpdocs\modules\fe_blokken.php on line 91

Notice: Undefined index: parameters in D:\appdata\IIS\vhosts\promusic.nl\httpdocs\modules\fe_blokken.php on line 91

Notice: Undefined index: parameters in D:\appdata\IIS\vhosts\promusic.nl\httpdocs\modules\fe_blokken.php on line 91

Notice: Undefined index: parameters in D:\appdata\IIS\vhosts\promusic.nl\httpdocs\modules\fe_blokken.php on line 91

Notice: Undefined index: parameters in D:\appdata\IIS\vhosts\promusic.nl\httpdocs\modules\fe_blokken.php on line 91

Notice: Undefined index: parameters in D:\appdata\IIS\vhosts\promusic.nl\httpdocs\modules\fe_blokken.php on line 91

Notice: Undefined index: parameters in D:\appdata\IIS\vhosts\promusic.nl\httpdocs\modules\fe_blokken.php on line 91

Notice: Undefined index: parameters in D:\appdata\IIS\vhosts\promusic.nl\httpdocs\modules\fe_blokken.php on line 91

Notice: Undefined index: parameters in D:\appdata\IIS\vhosts\promusic.nl\httpdocs\modules\fe_blokken.php on line 91

Notice: Undefined index: parameters in D:\appdata\IIS\vhosts\promusic.nl\httpdocs\modules\fe_blokken.php on line 91

Notice: Undefined index: parameters in D:\appdata\IIS\vhosts\promusic.nl\httpdocs\modules\fe_blokken.php on line 91

Notice: Undefined index: parameters in D:\appdata\IIS\vhosts\promusic.nl\httpdocs\modules\fe_blokken.php on line 91

Notice: Undefined index: parameters in D:\appdata\IIS\vhosts\promusic.nl\httpdocs\modules\fe_blokken.php on line 91

Notice: Undefined index: parameters in D:\appdata\IIS\vhosts\promusic.nl\httpdocs\modules\fe_blokken.php on line 91

Notice: Undefined index: parameters in D:\appdata\IIS\vhosts\promusic.nl\httpdocs\modules\fe_blokken.php on line 91

Notice: Undefined index: parameters in D:\appdata\IIS\vhosts\promusic.nl\httpdocs\modules\fe_blokken.php on line 91

Notice: Undefined index: parameters in D:\appdata\IIS\vhosts\promusic.nl\httpdocs\modules\fe_blokken.php on line 91

Notice: Undefined index: parameters in D:\appdata\IIS\vhosts\promusic.nl\httpdocs\modules\fe_blokken.php on line 91

Notice: Undefined index: parameters in D:\appdata\IIS\vhosts\promusic.nl\httpdocs\modules\fe_blokken.php on line 91

Notice: Undefined index: parameters in D:\appdata\IIS\vhosts\promusic.nl\httpdocs\modules\fe_blokken.php on line 91

Notice: Undefined index: parameters in D:\appdata\IIS\vhosts\promusic.nl\httpdocs\modules\fe_blokken.php on line 91

Notice: Undefined index: parameters in D:\appdata\IIS\vhosts\promusic.nl\httpdocs\modules\fe_blokken.php on line 91

Notice: Undefined index: parameters in D:\appdata\IIS\vhosts\promusic.nl\httpdocs\modules\fe_blokken.php on line 91

Notice: Undefined index: parameters in D:\appdata\IIS\vhosts\promusic.nl\httpdocs\modules\fe_blokken.php on line 91

Notice: Undefined index: parameters in D:\appdata\IIS\vhosts\promusic.nl\httpdocs\modules\fe_blokken.php on line 91

Notice: Undefined index: parameters in D:\appdata\IIS\vhosts\promusic.nl\httpdocs\modules\fe_blokken.php on line 91

Notice: Undefined index: parameters in D:\appdata\IIS\vhosts\promusic.nl\httpdocs\modules\fe_blokken.php on line 91

Notice: Undefined index: parameters in D:\appdata\IIS\vhosts\promusic.nl\httpdocs\modules\fe_blokken.php on line 91

Notice: Undefined index: parameters in D:\appdata\IIS\vhosts\promusic.nl\httpdocs\modules\fe_blokken.php on line 91

Notice: Undefined index: parameters in D:\appdata\IIS\vhosts\promusic.nl\httpdocs\modules\fe_blokken.php on line 91

Notice: Undefined index: parameters in D:\appdata\IIS\vhosts\promusic.nl\httpdocs\modules\fe_blokken.php on line 91

Notice: Undefined index: parameters in D:\appdata\IIS\vhosts\promusic.nl\httpdocs\modules\fe_blokken.php on line 91

Notice: Undefined index: parameters in D:\appdata\IIS\vhosts\promusic.nl\httpdocs\modules\fe_blokken.php on line 91

Notice: Undefined index: parameters in D:\appdata\IIS\vhosts\promusic.nl\httpdocs\modules\fe_blokken.php on line 91

Notice: Undefined index: parameters in D:\appdata\IIS\vhosts\promusic.nl\httpdocs\modules\fe_blokken.php on line 91

Notice: Undefined index: parameters in D:\appdata\IIS\vhosts\promusic.nl\httpdocs\modules\fe_blokken.php on line 91

Notice: Undefined index: parameters in D:\appdata\IIS\vhosts\promusic.nl\httpdocs\modules\fe_blokken.php on line 91

Notice: Undefined index: parameters in D:\appdata\IIS\vhosts\promusic.nl\httpdocs\modules\fe_blokken.php on line 91

Notice: Undefined index: parameters in D:\appdata\IIS\vhosts\promusic.nl\httpdocs\modules\fe_blokken.php on line 91

Notice: Undefined index: parameters in D:\appdata\IIS\vhosts\promusic.nl\httpdocs\modules\fe_blokken.php on line 91

Notice: Undefined index: parameters in D:\appdata\IIS\vhosts\promusic.nl\httpdocs\modules\fe_blokken.php on line 91

Notice: Undefined index: parameters in D:\appdata\IIS\vhosts\promusic.nl\httpdocs\modules\fe_blokken.php on line 91

Notice: Undefined index: parameters in D:\appdata\IIS\vhosts\promusic.nl\httpdocs\modules\fe_blokken.php on line 91

Notice: Undefined index: parameters in D:\appdata\IIS\vhosts\promusic.nl\httpdocs\modules\fe_blokken.php on line 91

Notice: Undefined index: parameters in D:\appdata\IIS\vhosts\promusic.nl\httpdocs\modules\fe_blokken.php on line 91

Notice: Undefined index: parameters in D:\appdata\IIS\vhosts\promusic.nl\httpdocs\modules\fe_blokken.php on line 91

Notice: Undefined index: parameters in D:\appdata\IIS\vhosts\promusic.nl\httpdocs\modules\fe_blokken.php on line 91

Notice: Undefined index: parameters in D:\appdata\IIS\vhosts\promusic.nl\httpdocs\modules\fe_blokken.php on line 91

Notice: Undefined index: parameters in D:\appdata\IIS\vhosts\promusic.nl\httpdocs\modules\fe_blokken.php on line 91

Notice: Undefined index: parameters in D:\appdata\IIS\vhosts\promusic.nl\httpdocs\modules\fe_blokken.php on line 91

Notice: Undefined index: parameters in D:\appdata\IIS\vhosts\promusic.nl\httpdocs\modules\fe_blokken.php on line 91

Notice: Undefined index: parameters in D:\appdata\IIS\vhosts\promusic.nl\httpdocs\modules\fe_blokken.php on line 91

Notice: Undefined index: parameters in D:\appdata\IIS\vhosts\promusic.nl\httpdocs\modules\fe_blokken.php on line 91

Notice: Undefined index: parameters in D:\appdata\IIS\vhosts\promusic.nl\httpdocs\modules\fe_blokken.php on line 91

Notice: Undefined index: parameters in D:\appdata\IIS\vhosts\promusic.nl\httpdocs\modules\fe_blokken.php on line 91

Notice: Undefined index: parameters in D:\appdata\IIS\vhosts\promusic.nl\httpdocs\modules\fe_blokken.php on line 91

Notice: Undefined index: parameters in D:\appdata\IIS\vhosts\promusic.nl\httpdocs\modules\fe_blokken.php on line 91

Notice: Undefined index: parameters in D:\appdata\IIS\vhosts\promusic.nl\httpdocs\modules\fe_blokken.php on line 91

Notice: Undefined index: parameters in D:\appdata\IIS\vhosts\promusic.nl\httpdocs\modules\fe_blokken.php on line 91

Notice: Undefined index: parameters in D:\appdata\IIS\vhosts\promusic.nl\httpdocs\modules\fe_blokken.php on line 91

Notice: Undefined index: parameters in D:\appdata\IIS\vhosts\promusic.nl\httpdocs\modules\fe_blokken.php on line 91

Notice: Undefined index: parameters in D:\appdata\IIS\vhosts\promusic.nl\httpdocs\modules\fe_blokken.php on line 91

Notice: Undefined index: parameters in D:\appdata\IIS\vhosts\promusic.nl\httpdocs\modules\fe_blokken.php on line 91

Notice: Undefined index: parameters in D:\appdata\IIS\vhosts\promusic.nl\httpdocs\modules\fe_blokken.php on line 91

Notice: Undefined index: parameters in D:\appdata\IIS\vhosts\promusic.nl\httpdocs\modules\fe_blokken.php on line 91

Notice: Undefined index: parameters in D:\appdata\IIS\vhosts\promusic.nl\httpdocs\modules\fe_blokken.php on line 91

Notice: Undefined index: parameters in D:\appdata\IIS\vhosts\promusic.nl\httpdocs\modules\fe_blokken.php on line 91

Notice: Undefined index: parameters in D:\appdata\IIS\vhosts\promusic.nl\httpdocs\modules\fe_blokken.php on line 91

Notice: Undefined index: parameters in D:\appdata\IIS\vhosts\promusic.nl\httpdocs\modules\fe_blokken.php on line 91

Notice: Undefined index: parameters in D:\appdata\IIS\vhosts\promusic.nl\httpdocs\modules\fe_blokken.php on line 91

Notice: Undefined index: parameters in D:\appdata\IIS\vhosts\promusic.nl\httpdocs\modules\fe_blokken.php on line 91

Notice: Undefined index: parameters in D:\appdata\IIS\vhosts\promusic.nl\httpdocs\modules\fe_blokken.php on line 91

Notice: Undefined index: parameters in D:\appdata\IIS\vhosts\promusic.nl\httpdocs\modules\fe_blokken.php on line 91

Notice: Undefined index: parameters in D:\appdata\IIS\vhosts\promusic.nl\httpdocs\modules\fe_blokken.php on line 91

Notice: Undefined index: parameters in D:\appdata\IIS\vhosts\promusic.nl\httpdocs\modules\fe_blokken.php on line 91

Notice: Undefined index: parameters in D:\appdata\IIS\vhosts\promusic.nl\httpdocs\modules\fe_blokken.php on line 91

Notice: Undefined index: parameters in D:\appdata\IIS\vhosts\promusic.nl\httpdocs\modules\fe_blokken.php on line 91

Notice: Undefined index: parameters in D:\appdata\IIS\vhosts\promusic.nl\httpdocs\modules\fe_blokken.php on line 91

Notice: Undefined index: parameters in D:\appdata\IIS\vhosts\promusic.nl\httpdocs\modules\fe_blokken.php on line 91

Notice: Undefined index: parameters in D:\appdata\IIS\vhosts\promusic.nl\httpdocs\modules\fe_blokken.php on line 91

Notice: Undefined index: parameters in D:\appdata\IIS\vhosts\promusic.nl\httpdocs\modules\fe_blokken.php on line 91

Notice: Undefined index: parameters in D:\appdata\IIS\vhosts\promusic.nl\httpdocs\modules\fe_blokken.php on line 91

Notice: Undefined index: parameters in D:\appdata\IIS\vhosts\promusic.nl\httpdocs\modules\fe_blokken.php on line 91

Notice: Undefined index: parameters in D:\appdata\IIS\vhosts\promusic.nl\httpdocs\modules\fe_blokken.php on line 91

Notice: Undefined index: parameters in D:\appdata\IIS\vhosts\promusic.nl\httpdocs\modules\fe_blokken.php on line 91

Notice: Undefined index: parameters in D:\appdata\IIS\vhosts\promusic.nl\httpdocs\modules\fe_blokken.php on line 91

Notice: Undefined index: parameters in D:\appdata\IIS\vhosts\promusic.nl\httpdocs\modules\fe_blokken.php on line 91

Notice: Undefined index: parameters in D:\appdata\IIS\vhosts\promusic.nl\httpdocs\modules\fe_blokken.php on line 91

Notice: Undefined index: parameters in D:\appdata\IIS\vhosts\promusic.nl\httpdocs\modules\fe_blokken.php on line 91

Notice: Undefined index: parameters in D:\appdata\IIS\vhosts\promusic.nl\httpdocs\modules\fe_blokken.php on line 91

Notice: Undefined index: parameters in D:\appdata\IIS\vhosts\promusic.nl\httpdocs\modules\fe_blokken.php on line 91

Notice: Undefined index: parameters in D:\appdata\IIS\vhosts\promusic.nl\httpdocs\modules\fe_blokken.php on line 91

Notice: Undefined index: parameters in D:\appdata\IIS\vhosts\promusic.nl\httpdocs\modules\fe_blokken.php on line 91

Notice: Undefined index: parameters in D:\appdata\IIS\vhosts\promusic.nl\httpdocs\modules\fe_blokken.php on line 91

Notice: Undefined index: parameters in D:\appdata\IIS\vhosts\promusic.nl\httpdocs\modules\fe_blokken.php on line 91

Notice: Undefined index: parameters in D:\appdata\IIS\vhosts\promusic.nl\httpdocs\modules\fe_blokken.php on line 91

Notice: Undefined index: parameters in D:\appdata\IIS\vhosts\promusic.nl\httpdocs\modules\fe_blokken.php on line 91

Notice: Undefined index: parameters in D:\appdata\IIS\vhosts\promusic.nl\httpdocs\modules\fe_blokken.php on line 91

Notice: Undefined index: parameters in D:\appdata\IIS\vhosts\promusic.nl\httpdocs\modules\fe_blokken.php on line 91

Notice: Undefined index: parameters in D:\appdata\IIS\vhosts\promusic.nl\httpdocs\modules\fe_blokken.php on line 91

Notice: Undefined index: parameters in D:\appdata\IIS\vhosts\promusic.nl\httpdocs\modules\fe_blokken.php on line 91

Notice: Undefined index: parameters in D:\appdata\IIS\vhosts\promusic.nl\httpdocs\modules\fe_blokken.php on line 91

Notice: Undefined index: parameters in D:\appdata\IIS\vhosts\promusic.nl\httpdocs\modules\fe_blokken.php on line 91

Notice: Undefined index: parameters in D:\appdata\IIS\vhosts\promusic.nl\httpdocs\modules\fe_blokken.php on line 91

Notice: Undefined index: parameters in D:\appdata\IIS\vhosts\promusic.nl\httpdocs\modules\fe_blokken.php on line 91

Notice: Undefined index: parameters in D:\appdata\IIS\vhosts\promusic.nl\httpdocs\modules\fe_blokken.php on line 91

Notice: Undefined index: parameters in D:\appdata\IIS\vhosts\promusic.nl\httpdocs\modules\fe_blokken.php on line 91

Notice: Undefined index: parameters in D:\appdata\IIS\vhosts\promusic.nl\httpdocs\modules\fe_blokken.php on line 91

Notice: Undefined index: parameters in D:\appdata\IIS\vhosts\promusic.nl\httpdocs\modules\fe_blokken.php on line 91

Notice: Undefined index: parameters in D:\appdata\IIS\vhosts\promusic.nl\httpdocs\modules\fe_blokken.php on line 91

Notice: Undefined index: parameters in D:\appdata\IIS\vhosts\promusic.nl\httpdocs\modules\fe_blokken.php on line 91

Notice: Undefined index: parameters in D:\appdata\IIS\vhosts\promusic.nl\httpdocs\modules\fe_blokken.php on line 91

Notice: Undefined index: parameters in D:\appdata\IIS\vhosts\promusic.nl\httpdocs\modules\fe_blokken.php on line 91

Notice: Undefined index: parameters in D:\appdata\IIS\vhosts\promusic.nl\httpdocs\modules\fe_blokken.php on line 91

Notice: Undefined index: parameters in D:\appdata\IIS\vhosts\promusic.nl\httpdocs\modules\fe_blokken.php on line 91

Notice: Undefined index: parameters in D:\appdata\IIS\vhosts\promusic.nl\httpdocs\modules\fe_blokken.php on line 91

Notice: Undefined index: parameters in D:\appdata\IIS\vhosts\promusic.nl\httpdocs\modules\fe_blokken.php on line 91

Notice: Undefined index: parameters in D:\appdata\IIS\vhosts\promusic.nl\httpdocs\modules\fe_blokken.php on line 91

Notice: Undefined index: parameters in D:\appdata\IIS\vhosts\promusic.nl\httpdocs\modules\fe_blokken.php on line 91

Notice: Undefined index: parameters in D:\appdata\IIS\vhosts\promusic.nl\httpdocs\modules\fe_blokken.php on line 91

Notice: Undefined index: parameters in D:\appdata\IIS\vhosts\promusic.nl\httpdocs\modules\fe_blokken.php on line 91

Notice: Undefined index: parameters in D:\appdata\IIS\vhosts\promusic.nl\httpdocs\modules\fe_blokken.php on line 91

Notice: Undefined index: parameters in D:\appdata\IIS\vhosts\promusic.nl\httpdocs\modules\fe_blokken.php on line 91

Notice: Undefined index: parameters in D:\appdata\IIS\vhosts\promusic.nl\httpdocs\modules\fe_blokken.php on line 91

Notice: Undefined index: parameters in D:\appdata\IIS\vhosts\promusic.nl\httpdocs\modules\fe_blokken.php on line 91

Notice: Undefined index: parameters in D:\appdata\IIS\vhosts\promusic.nl\httpdocs\modules\fe_blokken.php on line 91

Notice: Undefined index: parameters in D:\appdata\IIS\vhosts\promusic.nl\httpdocs\modules\fe_blokken.php on line 91

Notice: Undefined index: parameters in D:\appdata\IIS\vhosts\promusic.nl\httpdocs\modules\fe_blokken.php on line 91

Notice: Undefined index: parameters in D:\appdata\IIS\vhosts\promusic.nl\httpdocs\modules\fe_blokken.php on line 91

Notice: Undefined index: parameters in D:\appdata\IIS\vhosts\promusic.nl\httpdocs\modules\fe_blokken.php on line 91

Notice: Undefined index: parameters in D:\appdata\IIS\vhosts\promusic.nl\httpdocs\modules\fe_blokken.php on line 91

Notice: Undefined index: parameters in D:\appdata\IIS\vhosts\promusic.nl\httpdocs\modules\fe_blokken.php on line 91

Notice: Undefined index: parameters in D:\appdata\IIS\vhosts\promusic.nl\httpdocs\modules\fe_blokken.php on line 91

Notice: Undefined index: parameters in D:\appdata\IIS\vhosts\promusic.nl\httpdocs\modules\fe_blokken.php on line 91

Notice: Undefined index: parameters in D:\appdata\IIS\vhosts\promusic.nl\httpdocs\modules\fe_blokken.php on line 91

Notice: Undefined index: parameters in D:\appdata\IIS\vhosts\promusic.nl\httpdocs\modules\fe_blokken.php on line 91

Notice: Undefined index: parameters in D:\appdata\IIS\vhosts\promusic.nl\httpdocs\modules\fe_blokken.php on line 91

Notice: Undefined index: parameters in D:\appdata\IIS\vhosts\promusic.nl\httpdocs\modules\fe_blokken.php on line 91

Notice: Undefined index: parameters in D:\appdata\IIS\vhosts\promusic.nl\httpdocs\modules\fe_blokken.php on line 91

Notice: Undefined index: parameters in D:\appdata\IIS\vhosts\promusic.nl\httpdocs\modules\fe_blokken.php on line 91

Notice: Undefined index: parameters in D:\appdata\IIS\vhosts\promusic.nl\httpdocs\modules\fe_blokken.php on line 91

Notice: Undefined index: parameters in D:\appdata\IIS\vhosts\promusic.nl\httpdocs\modules\fe_blokken.php on line 91

Notice: Undefined index: parameters in D:\appdata\IIS\vhosts\promusic.nl\httpdocs\modules\fe_blokken.php on line 91

Notice: Undefined index: parameters in D:\appdata\IIS\vhosts\promusic.nl\httpdocs\modules\fe_blokken.php on line 91

Notice: Undefined index: parameters in D:\appdata\IIS\vhosts\promusic.nl\httpdocs\modules\fe_blokken.php on line 91

Notice: Undefined index: parameters in D:\appdata\IIS\vhosts\promusic.nl\httpdocs\modules\fe_blokken.php on line 91

Notice: Undefined index: parameters in D:\appdata\IIS\vhosts\promusic.nl\httpdocs\modules\fe_blokken.php on line 91

Notice: Undefined index: parameters in D:\appdata\IIS\vhosts\promusic.nl\httpdocs\modules\fe_blokken.php on line 91

Notice: Undefined index: parameters in D:\appdata\IIS\vhosts\promusic.nl\httpdocs\modules\fe_blokken.php on line 91

Notice: Undefined index: parameters in D:\appdata\IIS\vhosts\promusic.nl\httpdocs\modules\fe_blokken.php on line 91

Notice: Undefined index: parameters in D:\appdata\IIS\vhosts\promusic.nl\httpdocs\modules\fe_blokken.php on line 91

Notice: Undefined index: parameters in D:\appdata\IIS\vhosts\promusic.nl\httpdocs\modules\fe_blokken.php on line 91

Notice: Undefined index: parameters in D:\appdata\IIS\vhosts\promusic.nl\httpdocs\modules\fe_blokken.php on line 91

Notice: Undefined index: parameters in D:\appdata\IIS\vhosts\promusic.nl\httpdocs\modules\fe_blokken.php on line 91

Notice: Undefined index: parameters in D:\appdata\IIS\vhosts\promusic.nl\httpdocs\modules\fe_blokken.php on line 91

Notice: Undefined index: parameters in D:\appdata\IIS\vhosts\promusic.nl\httpdocs\modules\fe_blokken.php on line 91

Notice: Undefined index: parameters in D:\appdata\IIS\vhosts\promusic.nl\httpdocs\modules\fe_blokken.php on line 91

Notice: Undefined index: parameters in D:\appdata\IIS\vhosts\promusic.nl\httpdocs\modules\fe_blokken.php on line 91

Notice: Undefined index: parameters in D:\appdata\IIS\vhosts\promusic.nl\httpdocs\modules\fe_blokken.php on line 91

Notice: Undefined index: parameters in D:\appdata\IIS\vhosts\promusic.nl\httpdocs\modules\fe_blokken.php on line 91

Notice: Undefined index: parameters in D:\appdata\IIS\vhosts\promusic.nl\httpdocs\modules\fe_blokken.php on line 91

Notice: Undefined index: parameters in D:\appdata\IIS\vhosts\promusic.nl\httpdocs\modules\fe_blokken.php on line 91

Notice: Undefined index: parameters in D:\appdata\IIS\vhosts\promusic.nl\httpdocs\modules\fe_blokken.php on line 91

Notice: Undefined index: parameters in D:\appdata\IIS\vhosts\promusic.nl\httpdocs\modules\fe_blokken.php on line 91

Notice: Undefined index: parameters in D:\appdata\IIS\vhosts\promusic.nl\httpdocs\modules\fe_blokken.php on line 91

Notice: Undefined index: parameters in D:\appdata\IIS\vhosts\promusic.nl\httpdocs\modules\fe_blokken.php on line 91

Notice: Undefined index: parameters in D:\appdata\IIS\vhosts\promusic.nl\httpdocs\modules\fe_blokken.php on line 91

Notice: Undefined index: parameters in D:\appdata\IIS\vhosts\promusic.nl\httpdocs\modules\fe_blokken.php on line 91

Notice: Undefined index: parameters in D:\appdata\IIS\vhosts\promusic.nl\httpdocs\modules\fe_blokken.php on line 91

Notice: Undefined index: parameters in D:\appdata\IIS\vhosts\promusic.nl\httpdocs\modules\fe_blokken.php on line 91

Notice: Undefined index: parameters in D:\appdata\IIS\vhosts\promusic.nl\httpdocs\modules\fe_blokken.php on line 91

Notice: Undefined index: parameters in D:\appdata\IIS\vhosts\promusic.nl\httpdocs\modules\fe_blokken.php on line 91

Notice: Undefined index: parameters in D:\appdata\IIS\vhosts\promusic.nl\httpdocs\modules\fe_blokken.php on line 91

Notice: Undefined index: parameters in D:\appdata\IIS\vhosts\promusic.nl\httpdocs\modules\fe_blokken.php on line 91

Notice: Undefined index: parameters in D:\appdata\IIS\vhosts\promusic.nl\httpdocs\modules\fe_blokken.php on line 91

Notice: Undefined index: parameters in D:\appdata\IIS\vhosts\promusic.nl\httpdocs\modules\fe_blokken.php on line 91

Notice: Undefined index: parameters in D:\appdata\IIS\vhosts\promusic.nl\httpdocs\modules\fe_blokken.php on line 91

Notice: Undefined index: parameters in D:\appdata\IIS\vhosts\promusic.nl\httpdocs\modules\fe_blokken.php on line 91

Notice: Undefined index: parameters in D:\appdata\IIS\vhosts\promusic.nl\httpdocs\modules\fe_blokken.php on line 91

Notice: Undefined index: parameters in D:\appdata\IIS\vhosts\promusic.nl\httpdocs\modules\fe_blokken.php on line 91

Notice: Undefined index: parameters in D:\appdata\IIS\vhosts\promusic.nl\httpdocs\modules\fe_blokken.php on line 91

Notice: Undefined index: parameters in D:\appdata\IIS\vhosts\promusic.nl\httpdocs\modules\fe_blokken.php on line 91

Notice: Undefined index: parameters in D:\appdata\IIS\vhosts\promusic.nl\httpdocs\modules\fe_blokken.php on line 91

Notice: Undefined index: parameters in D:\appdata\IIS\vhosts\promusic.nl\httpdocs\modules\fe_blokken.php on line 91

Notice: Undefined index: parameters in D:\appdata\IIS\vhosts\promusic.nl\httpdocs\modules\fe_blokken.php on line 91

Notice: Undefined index: parameters in D:\appdata\IIS\vhosts\promusic.nl\httpdocs\modules\fe_blokken.php on line 91

Notice: Undefined index: parameters in D:\appdata\IIS\vhosts\promusic.nl\httpdocs\modules\fe_blokken.php on line 91

Notice: Undefined index: parameters in D:\appdata\IIS\vhosts\promusic.nl\httpdocs\modules\fe_blokken.php on line 91

Notice: Undefined index: parameters in D:\appdata\IIS\vhosts\promusic.nl\httpdocs\modules\fe_blokken.php on line 91

Notice: Undefined index: parameters in D:\appdata\IIS\vhosts\promusic.nl\httpdocs\modules\fe_blokken.php on line 91

Notice: Undefined index: parameters in D:\appdata\IIS\vhosts\promusic.nl\httpdocs\modules\fe_blokken.php on line 91

Notice: Undefined index: parameters in D:\appdata\IIS\vhosts\promusic.nl\httpdocs\modules\fe_blokken.php on line 91

Notice: Undefined index: parameters in D:\appdata\IIS\vhosts\promusic.nl\httpdocs\modules\fe_blokken.php on line 91

Notice: Undefined index: parameters in D:\appdata\IIS\vhosts\promusic.nl\httpdocs\modules\fe_blokken.php on line 91

Notice: Undefined index: parameters in D:\appdata\IIS\vhosts\promusic.nl\httpdocs\modules\fe_blokken.php on line 91

Notice: Undefined index: parameters in D:\appdata\IIS\vhosts\promusic.nl\httpdocs\modules\fe_blokken.php on line 91

Notice: Undefined index: parameters in D:\appdata\IIS\vhosts\promusic.nl\httpdocs\modules\fe_blokken.php on line 91

Notice: Undefined index: parameters in D:\appdata\IIS\vhosts\promusic.nl\httpdocs\modules\fe_blokken.php on line 91

Notice: Undefined index: parameters in D:\appdata\IIS\vhosts\promusic.nl\httpdocs\modules\fe_blokken.php on line 91

Notice: Undefined index: parameters in D:\appdata\IIS\vhosts\promusic.nl\httpdocs\modules\fe_blokken.php on line 91

Notice: Undefined index: parameters in D:\appdata\IIS\vhosts\promusic.nl\httpdocs\modules\fe_blokken.php on line 91

Notice: Undefined index: parameters in D:\appdata\IIS\vhosts\promusic.nl\httpdocs\modules\fe_blokken.php on line 91

Notice: Undefined index: parameters in D:\appdata\IIS\vhosts\promusic.nl\httpdocs\modules\fe_blokken.php on line 91

Notice: Undefined index: parameters in D:\appdata\IIS\vhosts\promusic.nl\httpdocs\modules\fe_blokken.php on line 91

Notice: Undefined index: parameters in D:\appdata\IIS\vhosts\promusic.nl\httpdocs\modules\fe_blokken.php on line 91

Notice: Undefined index: parameters in D:\appdata\IIS\vhosts\promusic.nl\httpdocs\modules\fe_blokken.php on line 91

Notice: Undefined index: parameters in D:\appdata\IIS\vhosts\promusic.nl\httpdocs\modules\fe_blokken.php on line 91

Notice: Undefined index: parameters in D:\appdata\IIS\vhosts\promusic.nl\httpdocs\modules\fe_blokken.php on line 91

Notice: Undefined index: parameters in D:\appdata\IIS\vhosts\promusic.nl\httpdocs\modules\fe_blokken.php on line 91

Notice: Undefined index: parameters in D:\appdata\IIS\vhosts\promusic.nl\httpdocs\modules\fe_blokken.php on line 91

Notice: Undefined index: parameters in D:\appdata\IIS\vhosts\promusic.nl\httpdocs\modules\fe_blokken.php on line 91

Notice: Undefined index: parameters in D:\appdata\IIS\vhosts\promusic.nl\httpdocs\modules\fe_blokken.php on line 91

Notice: Undefined index: parameters in D:\appdata\IIS\vhosts\promusic.nl\httpdocs\modules\fe_blokken.php on line 91

Notice: Undefined index: parameters in D:\appdata\IIS\vhosts\promusic.nl\httpdocs\modules\fe_blokken.php on line 91

Notice: Undefined index: parameters in D:\appdata\IIS\vhosts\promusic.nl\httpdocs\modules\fe_blokken.php on line 91

Notice: Undefined index: parameters in D:\appdata\IIS\vhosts\promusic.nl\httpdocs\modules\fe_blokken.php on line 91

Notice: Undefined index: parameters in D:\appdata\IIS\vhosts\promusic.nl\httpdocs\modules\fe_blokken.php on line 91

Notice: Undefined index: parameters in D:\appdata\IIS\vhosts\promusic.nl\httpdocs\modules\fe_blokken.php on line 91

Notice: Undefined index: parameters in D:\appdata\IIS\vhosts\promusic.nl\httpdocs\modules\fe_blokken.php on line 91

Notice: Undefined index: parameters in D:\appdata\IIS\vhosts\promusic.nl\httpdocs\modules\fe_blokken.php on line 91